Incoming Transmission, FLEETCOM.MO.BL.AM >> CAWCOM
.:BEGIN:.
Right, sorry this is super late, but I was out all weekend so yeah XD. You won't be dissapointed though, I promise, although this week my update section seems really small compared to Anh's XD, nevertheless I still have something to show you, as always. As the other thing I'm working on isn't quite ready yet I can only show you one thing, but it's still quite cool, I give you a total re-work of the UNSC Mako Corvette, skinned ingame and killing things.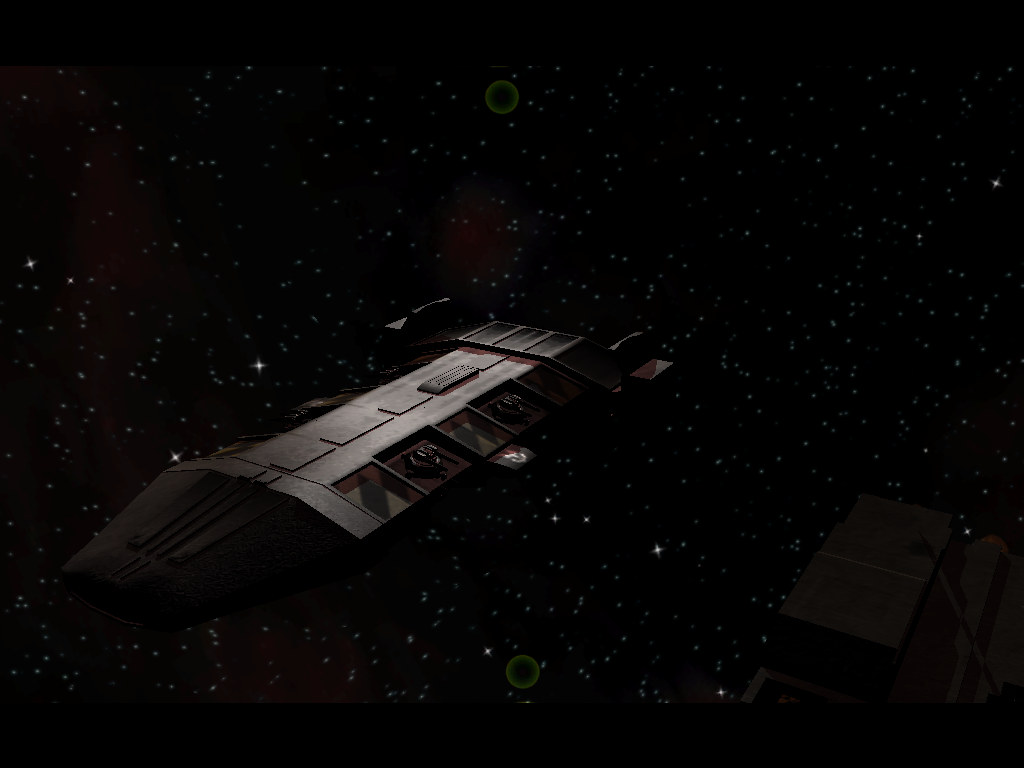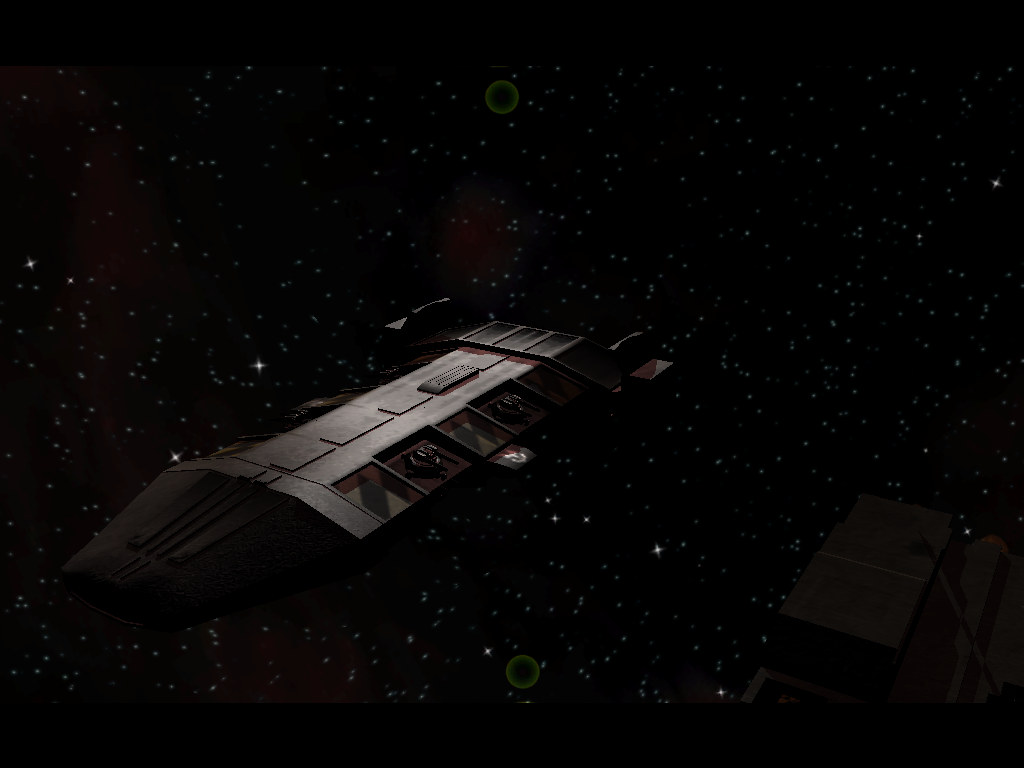 ...cool huh? That's it from me this week, way more next time though :D.
.:END:.
Incoming Transmission, FLEETCOM.CO.IG.11 >> CAWCOM
.:BEGIN:.
IG11 gives us some very nice looking planets this week, two more planets to glass into oblivion...
Icy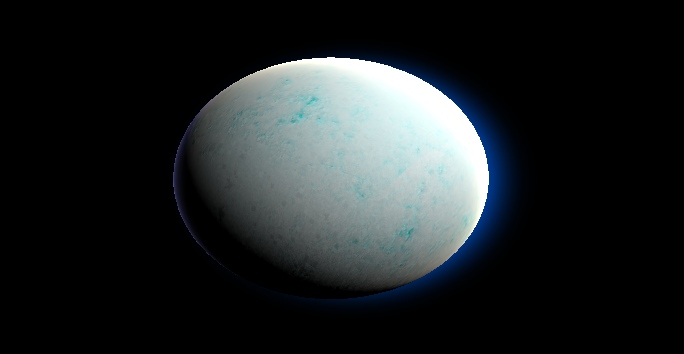 Covenant approved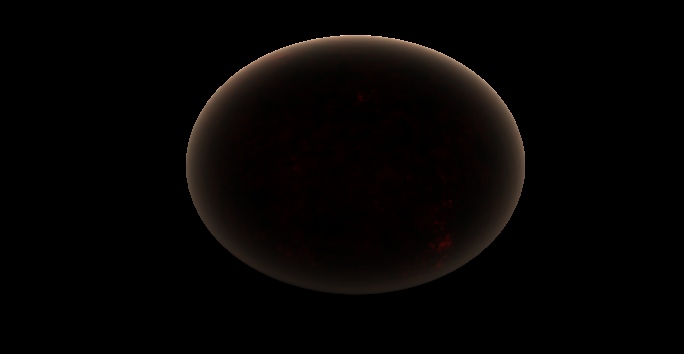 .:END:.
Incoming Transmission, FLEETCOM.MO.ANH.NHAN >> CAWCOM
.:BEGIN:.
Hi everybody,
it's good to be back at work I was a long time away (6 weeks or so), I know. But hey, I'm back now, and that's the only important fact here. I have great stuff to show, and also great stuff to make my part long, probably VERY long.
First a WIP render. You won't see any connection with this mod or even Halo yet. But it looks cool:
Ring Mountain
by =
AnhNhan
on
deviant
ART
Created entirely in Vue 7 xStream yet. Have to work on the materials further, doesn't look photorealistic/plausible enough yet. As seen no connection to other stuff, but will be soon. Don't worry. There will be forerunner buildings and trees, and the small mountains in the crater will be wiped out soon. I won't let the infestation called WIP win!
Also other things happened. I now have upgraded to 3dsmax 2010, you know, and the result is fantastic. See this album (nothing mod or Halo-related, all these images have been completely made in 3dsmax 2010, most with mental ray):
Link
The new functions were too awesome to not to be bought. With the Graphite Tools for example I am able to produce the 3D models faster and more comfortable, there is a new toolbar working similar to the Ribb-On-Menu from Microsoft Office, and also more tools have been added like the Topology Tools and some Sculpting Tools (edit the surface with a brush). Really helped me making the SOEIV (should be in Blamtroid's update part). The base model was already created months before (picture featuring the base model here: link). And also the new viewports, they are just awesome. Not just white pics when using photometric lights. You can enable Exposure Controls for the viewports, or shadows, or even ambient occlusion (for those who know what it is). And mental ray is now so awesome, that i only want to work with it and not with the old default scanline anymore. Settings are now much faster accessible, the Daylight system (set to mr Sun and mr Sky of course), and the new Arch&Design Materials (mia_material)... Just awesome. And the best is: FumeFX now supports mental ray, and now realistically emits light like real fire does (mental ray only). But the worst thing is: AfterBurn and DreamScape's Atmosphere still need support. The rest works fine for me in mental ray (except Vue 7.5 xStream Integration, it's bad as always. NEED VUE 8 NOW!!!). But still have to work with scanline sometimes...
I also have modified the UNSC Prowler, its projectiles to be exact, the Pulse Laser. The following pictures show the new projectile, and also the plasma torpedo (the marauders fire two at one time, the nebulons one at a time). Maybe there are white lasers, just think them yellow. The white one was a older stage, trying out a new technique. Ships weren't reskinned, especially not the rebel and empire ones! So stop saying "Nothing new except the reskinned rebel and empire ships."! This is a HALO-only mod, not a HALO-VS-STAR WARS mod!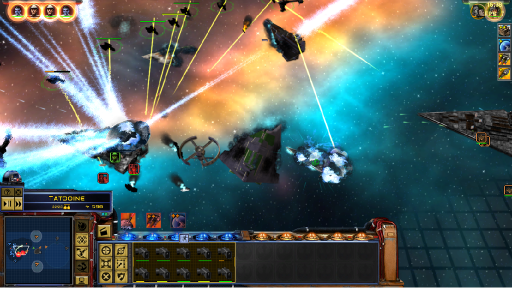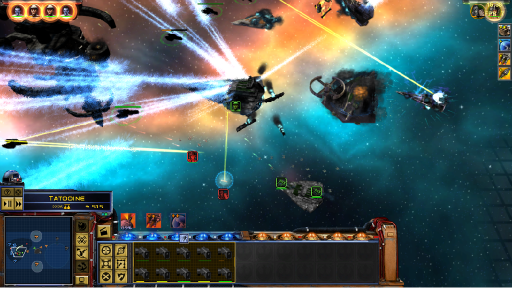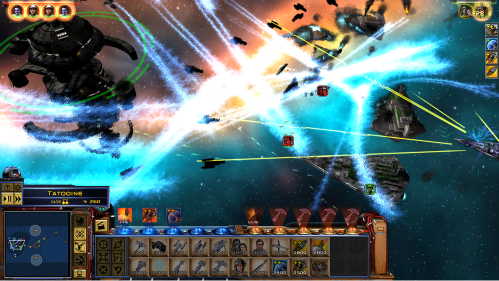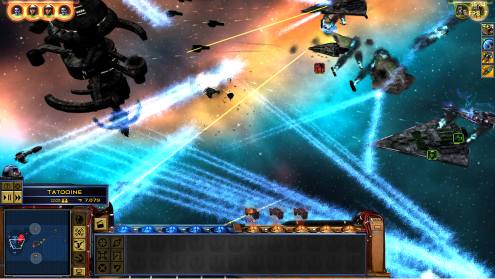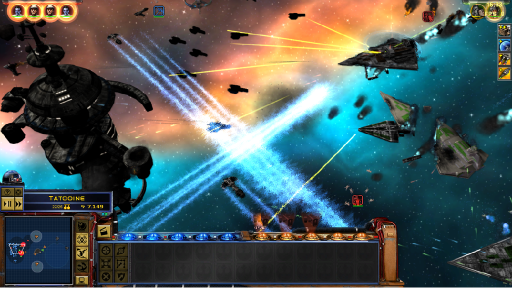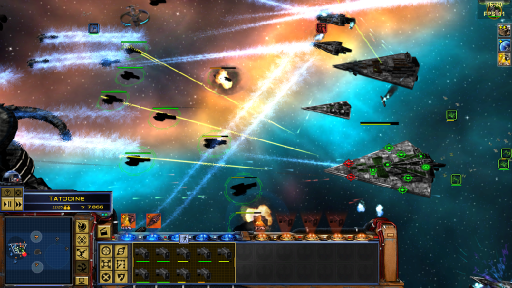 It's a really simple technique. I made it spawning a trail which goes bigger and then smaller by time. About 2000 particles are being spawned per second, but only about 600 are there at a moment. Easy, if you know how to do it. The plasma torpedos are top secret, sorry guys. But you're allowed to watch them, so be happy with it. Probably different and more canon ones will be used (we have about four of them, one of them was shown in one of the last updates).
And here's something to feed your greed xD (WIP only, sorry)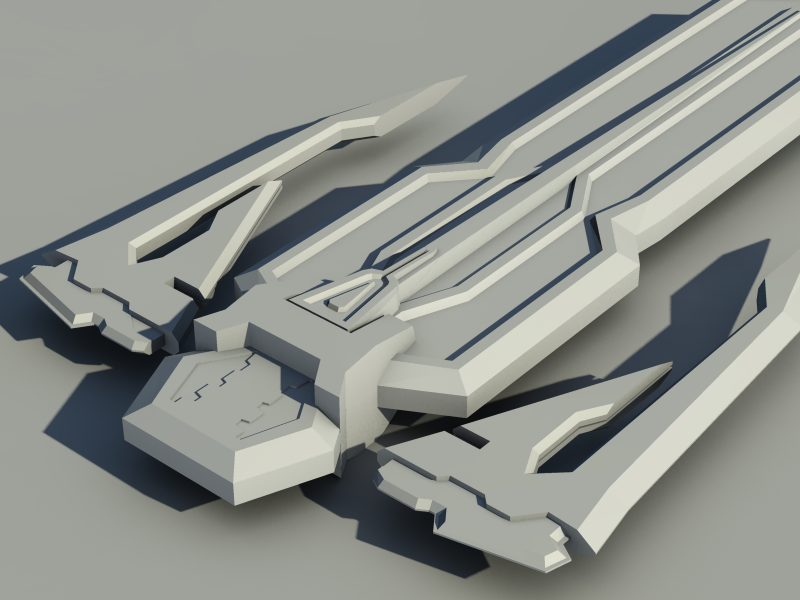 Guess what it is
Rendered with mental ray (means no nooby skylight with "casting shadows" on, it's MUCH slower than my super secret mental ray solution ;-) ) and a daylight system (mr Sun&Sky of course, mental images made them so awesome now). 2196 triangels yet; many, many more to come. Also many more details are being added until next update, so stay tuned for my most time intensive model ever(!!!) Oops, sorry. Outdated picture. Here's the up-to-date-version (drum roll):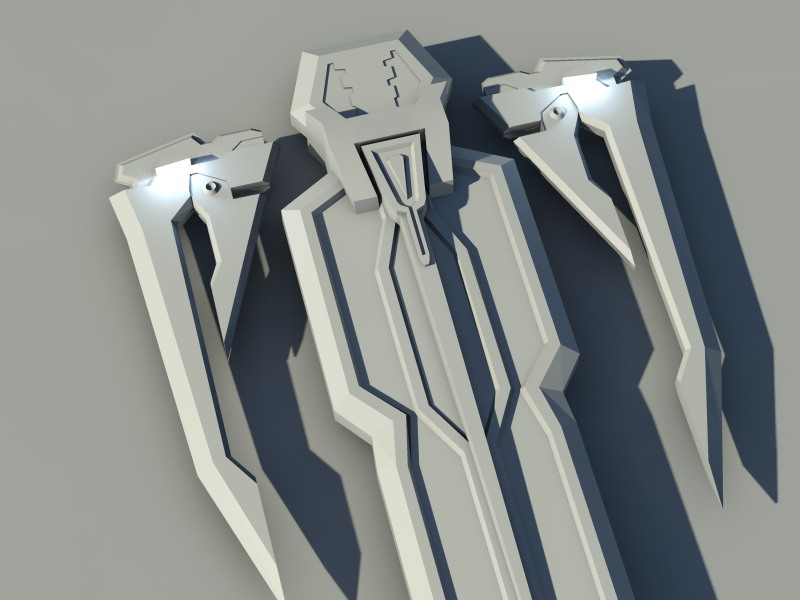 Nearly 3000 triangels. Yes, some details not fully visible, so this pic (1h render time, i dunno why):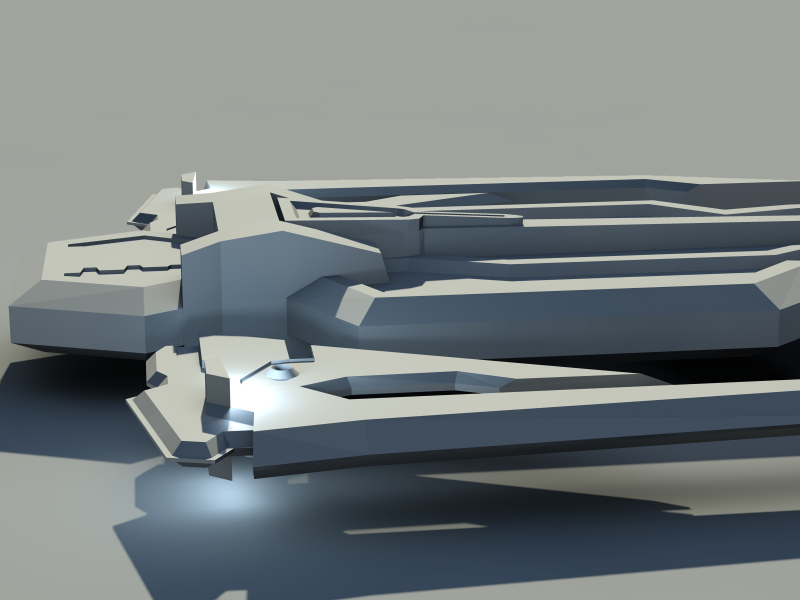 Oh, nearly forgot. ODSTs are dropping everywhere at this time and are making millions of points and kills. Also me, although I hardly survive the second set..., but I'm playing the whole campaign on legendary, and that alone(!!!). But hey, we're all playing, and only that is important. Having fun with killing Covies, sticking everybody and giving them headshots so everybody can say "YAYYYYY!"
ODSTs dropping in
by =
AnhNhan
on
deviant
ART
Speaking of ODSTs: I made a SOEIV model last week. So hereby I now present you the SOEIV ODIA Mk. 28 Mod6-Design, cooperative work of the Asklon MG Space Dynamics and Reyes-McLees Shipyards: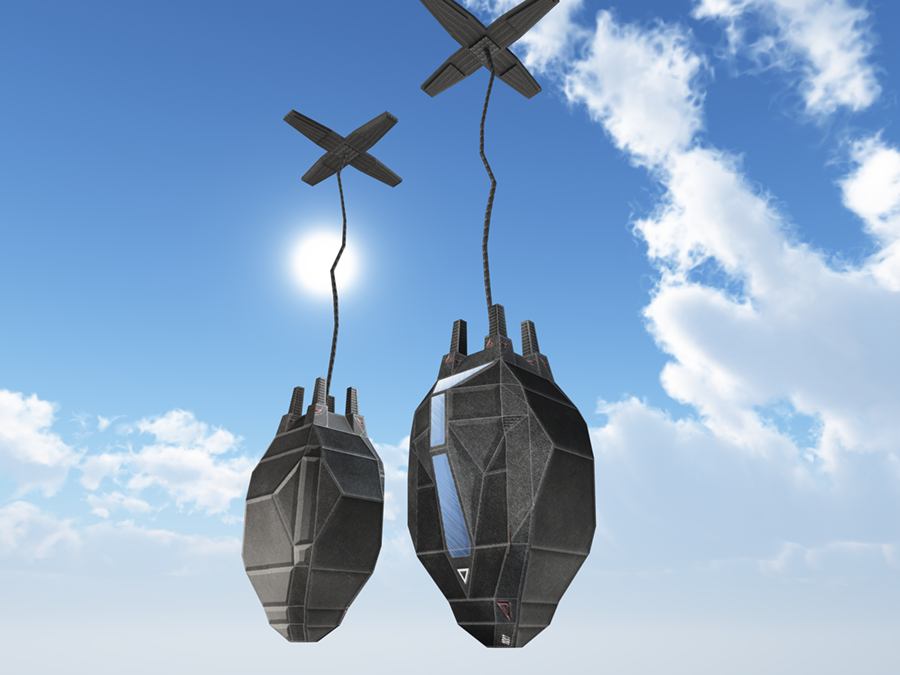 Model by the General of the ONI (me), skinned by the Boss (Blamtroid). I'm also back at rendering! Take a look of this, erm, supar awesome render:
UNSC attacks
by ~
AnhNhan
on
deviant
ART
Awesome, right? Took me three hours to render. Yes, these ships in there are UNSC Frigates. Model by our allmighty Blamtroid (really!) For you nerds out there: A similiar version had been the PotD at Halo Files on the 11-05-2009 (don't ask me why). DO NOT VIEW IT! IT'S OVEREXPOSURED AND IT DOESN'T HAVE ANY WATER! AND IT'S IN A BAD RESOLUTION! Gotta upload the new variant soon when I have time. Oops. Uploaded again at the same day ;-). Hope it's not illegal or something like that. Look tomorrow on it (written on Thursday).
And because I have the feelings that nobody's reading anything, this is for you guys:
Answers to the community:
"Could you guys, if you got spare time, add the feature of the Pods being shot down to the planet before the UNSC ship getting blown up and splitted apart?" - Yes, we'll try our best to do this until release.
"Will you employ cover like in Halo Wars?" - Probably a yes. Stay tuned for results.
The question with the forerunner ships (don'T want to look it up now) - Yes, of course. But NPC only.
"How do you play the demo where do you put it " - That guy is classified as infected now, as well as the question.
"What the heck is the infection?!" - The guys asking dumb questions are infected... Nothing more to say
As ever I'm refering to special and important pages:
Thanks for reading, fans and especially watchers!
.:END:.