United Nations Space Command PR-TRANSMISSION 44877Y-99
Encryption Code: Red
Public Key: file /hotel-zero-nine-two/
From: >>FLEETCOM.MO.BL.AM
To: >>CAWCOM
Subject: STATUS REPORT
Classification: Restricted
/start file/
Three years ago, on this day, the 23rd of January, I started work on H:CaW, over the years it's changed alot, from shakey beginnings to what we are today, strong, confident and ever moving towards our final goal of mod release.
A familiar face...
First up in this special birthday update we have a rework that I've been meaning to finish for quite some time, the UNSC Frigate: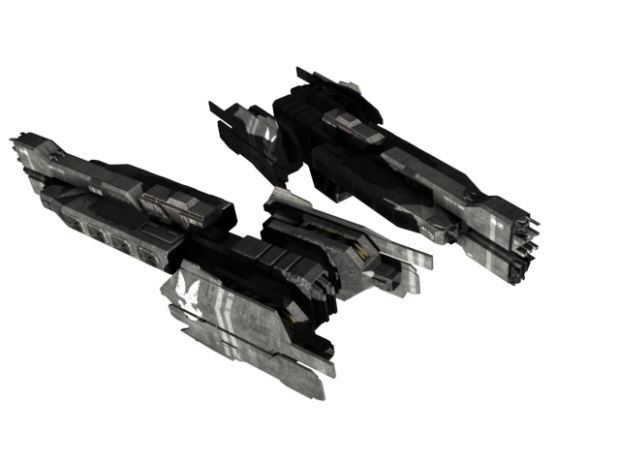 The UNSC Frigate makes up the backbone of any good UNSC fleet, they may not be able to take much punishment, but they're cheap to produce and can deal of a considerable amount of damage with well aimed MAC rounds.
Another familiar face
It's somewhat fitting that we reveal this unit in this update, as a fan designed ship the UNSC Athens Frigate has been the subject of debate for quite some time, it wasn't exactly a favourite the first time it came around, but now it's back with a new role, a new model and a new texture, I give you once again, the UNSC Athens Frigate: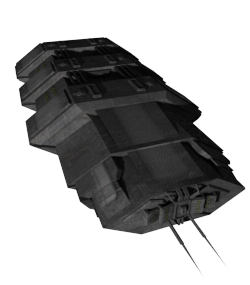 Length: 399 metres
Armaments: 12 Archer Missile Pods, 1 MAC Cannon
Squadrons: N/A
Cost: 1000cR
The UNSC Athens Frigate is a very old UNSC ship, with a history spanning all the way back to 2483. Before the Human-Covenant war they were all scheduled to be dismantled due to a fault in the design of their reactors and sheer age, but now the few remaining ships have been pulled from the recycling lines and refitted with newer, more efficient reactors and a MAC Cannon.
Despite their age these ships are very well armoured for their size and the refits have left them with extremely powerful engines.
Mixing things up a bit
The way fighters work in vanilla FoC is the same as larger ships, build them and then slipspace them in, but in the Halo universe this just isn't practical, fighters are just plain too small to support slipspace drives. It's obvious that something needed to be done about this, so we've come up with a new way for fighters to work in CaW.
Instead of slipping in new fighters they are built and deployed from fighter/bomber construction yards.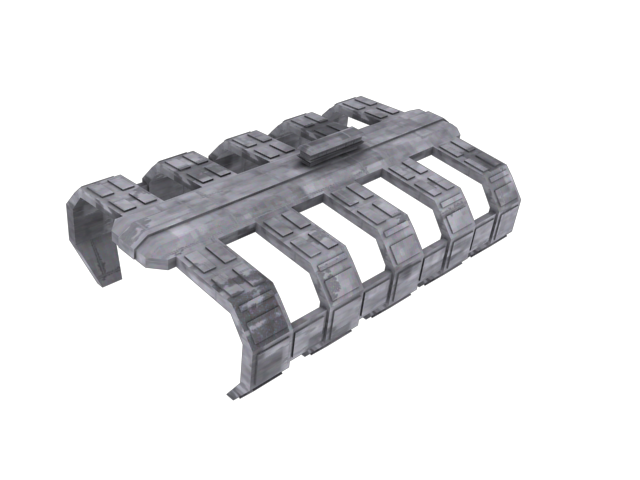 A maximum on 2 fighter stations and 1 bomber station can be on the field and each station can only have 5 active squadrons at any one time.
These stations can be placed anywhere normal reinforcments can, Covenant players may want to consider finding and eliminating the UNSC's fighter bases before surging forward to deliver the final blow.
Putting it all together
Here's some new screenshots with the new stuff ingame for you:
Enough from me...
Anh's got something really cool lined up for you, read on to see what he's been up to in the last few weeks.
/end file/
United Nations Space Command PR-TRANSMISSION 44877Z-00
Encryption Code: Orange
Public Key: file /charlie-three-six-nine/
From: >>FLEETCOM.MO.ANHNHAN
To: >>CAWCOM
Subject: SITREP
Classification: Restricted
/start file/
Hey guys,
you all know that today is a special day for H:CaW: It's our birthday. And our world has an interesting tradition. I found out that every time a company or something else that is not a single person has their birthday, they are *giving* out the presents to the people although they are supposed to *accept* the presents. So yeah, I don't want to break that nonsense tradition now. But later, as I have other things to do. P.S.: No, it's not a demo.
Chapter 1: Behind the scenes
Not that you mistake me in any way: You are not getting a peep at what's behind the scenes. It's rather that I only have been doing things not really noticeable to the public and thus not being able to show anything to our precious community. Yes, little reader, I was talking about you. I'm sure that you are not interested in how I unintentionally single-handed blew up the whole balancing in the mod by preventing the UNSC (W00T!) Frigate from launching its missiles. You also don't want to know how I increased the shields of the Covenant Destroyer or how I removed one of the two energy projectors from the Assault Carrier. And you don't want to know how easy certain Covenant ships were being cracked. Tip: Easier than nuts.
I don't want to tell you uninteresting things to keep you interested, it will just bore you off and hence won't work. Instead, I will tell you that I had lied. I do something for you guys. Incredible, isn't it?
Chapter 2: Lying out of fun
Please do me a favor first: Never belie out of fun. It's uncool, especially when you get addicted to it. Get addicted to Halo instead, it's better. And RTS, too. Halo Wars tried to combine both, but you see what it became. So it's our turn now. We won't give you any hogs or tanks to rush into the enemy base for now, in lieu we will give you this:
Featuring one of DGaius' masterpieces, this new trailer gives you an early taste of what to expect from us. Fast-paced and yet tactical action, (I agree that *sometimes* the ships are too dark, but the game has an inbuilt brightness setting, you can have it how you want) and a completely new way of gameplay. You won't just rush into the enemy base, but instead you will have a hard time defending first, becoming extremely excited thanks to the adrenaline, and savoring the high amount of mirth when finally destroying the enemy star base.
Chapter 3: Ultimate Victory
Winning is like beer. Once you've experienced it, you get addicted to it. So don't say that I haven't warned you. Checked. Next on my To-Do list would be… I don't know, I think I will try to do some more map props for Gaius. He wants some, I deliver some. It always works like that, in a more or less working manner.
So, see you on April 1st, guys! Jk.
Anh Nhan
/end file/