United Nations Space Command PR-TRANSMISSION 44877G-07
Encryption Code: Green
Public Key: file /sierra-four-five-nine/
From: >>FLEETCOM.MO.BL.AM
To: >>CAWCOM
Subject: STATUS REPORT
Classification: Restricted
/start file/
Greetings community members, I know you're all hungry for new content so I'll get straight to it, we have four units to share with you today.
Finally, some anti-fighter support
First of today's reveals is new to CaW, the Covenant SDV Corvette:
This Corvette will save you from those hordes of UNSC fighters by supplying heavy anti-fighter fire, it is also more than capable of tackling ships of it's own size, the Corvette's heavy plasma cannons are not to be messed with.
Something a little bigger
Next up is a rework of the Covenant Assault Carrier, this ship has long been part of the mod, but not quite in it's current form:
These enormous ships will shred entire UNSC fleets in minutes, they are definitely something to run away from if you don't have a large fleet to back you up.
Variations
The last two units we're showing today are variations of the same unit, the UNSC Frigate.
UNSC Charon Light Frigate: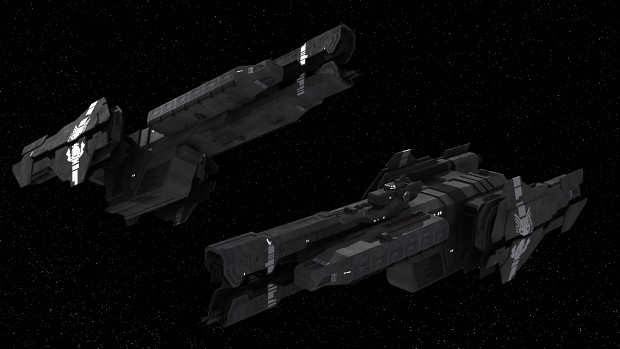 UNSC Paris Heavy Frigate: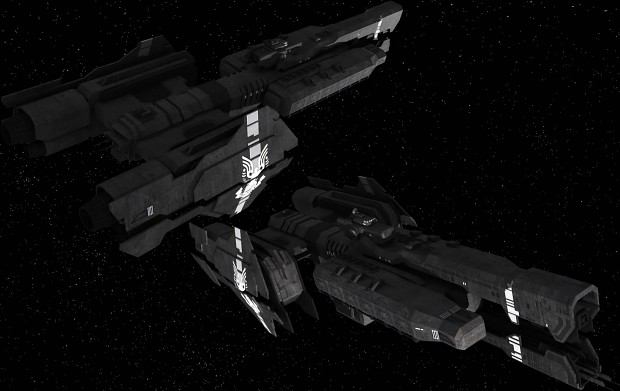 In the first release we only had one UNSC Frigate (well there was sort of a Heavy Frigate as well, but it wasn't much use), now the ship has been split into two classes. The Charon is much more lightly armed and armoured than the Paris, but it is also considerably cheaper and is able to add two fighter squadrons to the battle, something the Paris is unable to do.
Some final words
I want to thank you all for your feedback over the last few months, we are working hard to both address any issues you've had and to add many new gameplay mechanics, the next patch shouldn't be too far off now.
Farewell for now, I leave you, as always, with some sillyness:

/end file/