United Nations Space Command PR-TRANSMISSION 44877W-97
Encryption Code: Red
Public Key: file /hotel-four-three-nine/
From: >>FLEETCOM.MO.BL.AM
To: >>CAWCOM
Subject: STATUS REPORT
Classification: Restricted
/start file/
What's that? You want an update? ...well I suppose I could put something together for you... There you go, two shiny new things and an up to date scale chart, how's that?
You want me to write things about it too?
...well that's just greedy, but fine. First up we have the Covenant counterpart to the nice new tank we showed you last time, a W.I.P look at the Wraith: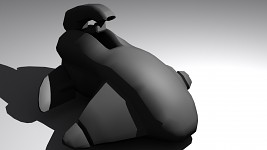 Coming to H:CaW atyled as it was seen in Halo: Combat Evolved, the Covenant Wraith is a familiar face to all who have played any Halo game, capable of raining fire across a considerable portion of the battlefield this mortar tank is a constant threat to UNSC forces.
Scaletacular!
We've done a few of these in the past, but never in colour before, so I now present to you our considerably sized space scale chart: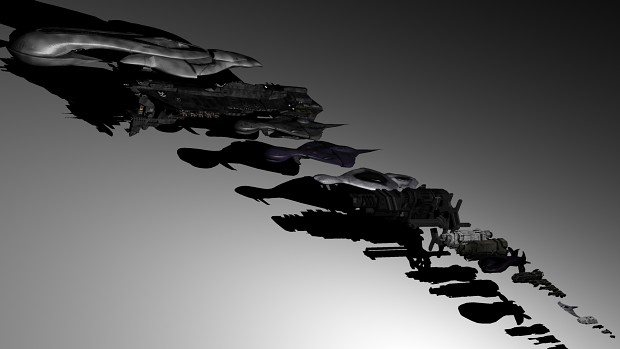 From right to left:
Covenant CBC Corvette,
UNSC Mako Corvette,
UNSC Prowler,
UNSC Athens,
Covenant Light Cruiser
UNSC Frigate,
UNSC Heavy Frigate,
UNSC Light Destroyer,
UNSC Genesis Destroyer,
Covenant Destroyer,
UNSC Halcyon Cruiser,
UNSC Marathon Cruiser,
UNSC SMAC Platform,
UNSC Orion Battleship,
Covenant CCS Battlecruiser,
Covenant Reverance Cruiser,
Covenant Carrier,
UNSC Phoenix Refit,
Covenant Assault Carrier.
A little something extra...
This is certainly something that is long overdue, a few months ago we revealed our UNSC HUD, but up until now we've kept you in the dark as to the state of the Covenant one, here it is, a WIP preview of the Covenant HUD (along with some nice shiny pictures of space ):
Oh, by the way


Your vote would be greatly appreciated, with your help we can make H:CaW's best year so far even better.
See you in a couple weeks
This is the end of this update, but never fear, we shall return in two weeks with our christmas special, see you then.
/end file/