United Nations Space Command PR-TRANSMISSION 44877X-98
Encryption Code: Red
Public Key: file /charlie-six-two-six/
From: >>FLEETCOM.MO.BL.AM
To: >>CAWCOM
Subject: STATUS REPORT
Classification: Restricted
/start file/
It's Christmas time again! And that means it's time for our annual Christmas update, sit back, relax and enjoy the all the shiny new things we have to display today...
First up...
We have a returning friend that we showed you a W.I.P render of a few weeks ago, this time it comes to you fully skinned and ingame, the Wraith: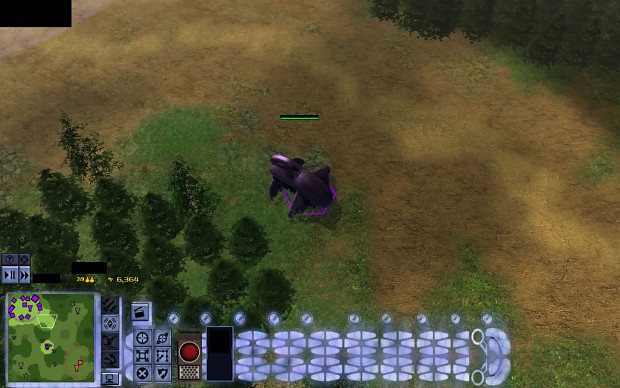 Blazing Plasma
The Covenant, their weapons are far superior to our own, where would they be without their mighty plasma torpedoes? The plasma torpedoes have been re-worked and re-shaped into the deadly bundles of death that they should be:
A closer look at...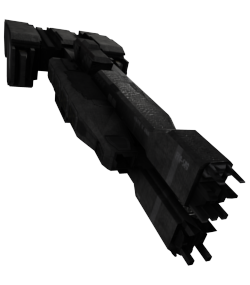 Length: 478 metres
Armaments: 4 Point-Defense Turrets, 4 Archer Missile Pods, 1 MAC Cannon
Squadrons: N/A
Cost: 750cR
This small ship is an essential part of any UNSC fleet, although it may lack firepower and armour it makes up for these disadvantages with speed being extremely cheap to manufacture. Effective use of the UNSC Frigate's MAC cannon and some clever maneuvers are essential if you intend to keep this ship in one piece for very long.
On with the show
That's it from me this week, but Anh's up next, he's got some pretty cool stuff to show you, keep reading for assured awesomeness and I'll see you on January 1st.
/end file/
United Nations Space Command PR-TRANSMISSION 44877X-98
Encryption Code: Orange
Public Key: file /bravo-four-nine-six/
From: >>FLEETCOM.MO.ANHNHAN
To: >>CAWCOM
Subject: SITREP
Classification: Restricted
/start file/
Hey guys, today I'm delivering something. Something so awesome that even Santa can't deliver it. And that's this update. But to answer your question(s): No, I was NOT missing over the last few updates, and I have nothing but text and pictures and even more text. No demo, no beta. Awesomeness needs its sacrifice.
New pics!
Yup, new pics. Look over to the website (halocaw.net), I'd uploaded some new pics, and more will come over the next few weeks. Additionally I have added some kind of nooby fullscreen-feature. It's just a link to the image itself, but it does its job. Will improve it when I have the time, promised.
Old things new again
This will help you rather alot when bringing pain to the Covenant, so take good care of it. Not that it's easy to take down, but it's like irreplaceable. These things cost money, you know, and you don't have much of it.
UNSC Vulture II
Model: AC-230
Alternative names: Vulture
Armaments: 2 50mm auto-cannons, 2 anti-air missile launchers, 1 100mm petard mortar
Abilities: 50mm barrage, mortar mode (disables all other weapons)
Cost: TBC
The AC-220 proved itself to be extremely efficient at disposing of the enemy, but it lacked the ablility to reload its vertical missile launchers, the UNSC ordered an improved variant of the Vulture. The result was the AC-230, featuring a 100mm Petard Mortar and even thicker armour thanks to the removal of the vertical missile launcher. The AC-230 will be your first choice if it comes to bigger battles, especially if you're in need of some close-air support.
I was really shocked when I noticed how much I have changed my habits of modeling over the past year. Sometimes I have to laugh when I realise how bad I was when I started at Apex Studios. If you don't believe me, go back hundreds of pages in the image gallery on ModDB, and view it in full-size (right click -> view image or so). You are allowed to scream out loud! Or was it laugh? Anyways, it's Christmas, so I shouldn't bother you too much with text! I'm afraid that I didn't had any time preparing any cool images for you as I was busy with re-doing the Vulture over the past week. Lil' Laptop is too cool for modeling, so I have to do it on my PC, but my family always bunker themselves at the PC.
So, see ya next time, guys!
Anh Nhan
/end file/