>1 NEW BLOG POST. READ?
>YES< NO
READING...
Welcome! Something sad happened. VBSP style changer crashed again. I'm contemplating revising the whole thing, but I need some help. If you want to become an Aperture Adventures Developer, just go to THIS discord link. Discord.com. WARNING: THIS JOB OPPORTUNITY IS UNPAID. And don't worry, you can choose if the mod should be the same, or revised from the ground up. just go here. Polltab.com.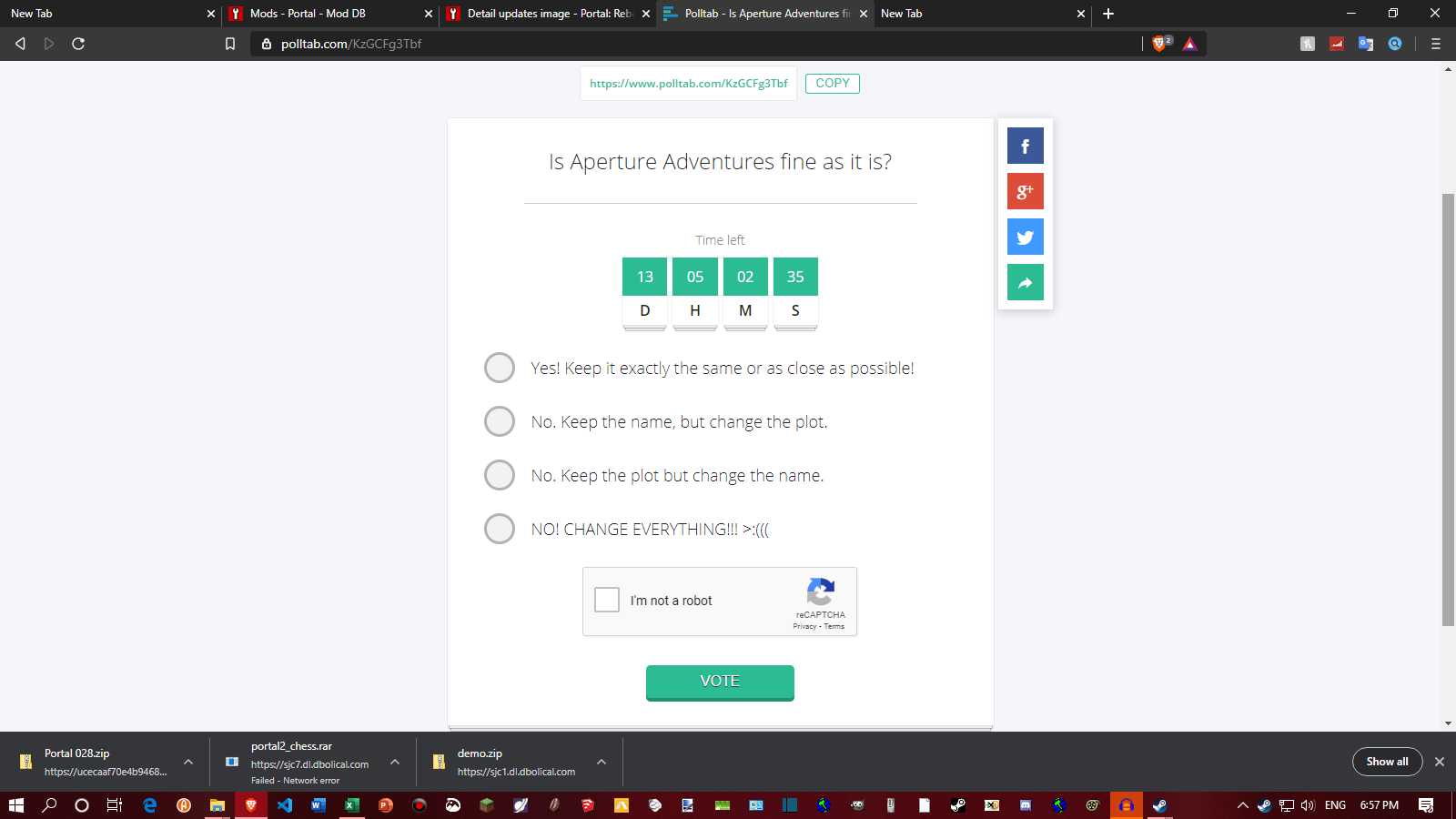 Welp, off to set up the server, and then play Portal: 028 Alpha.
(Turret Voice) Good night. Shutting Down...
>PROCEDURE COMPLETE. TERMINATING PROGRAM.