>1 NEW BLOG POST. READ?
>YES< NO
READING...
Welcome back! I asked, you answered, and, well, I think this needs some backstory.
A week ago, I made an article about hammer no longer working, but luckily, I could still do some stuff.
An example is the logo. Previously, the logo looked like this:

But here were the results of the poll: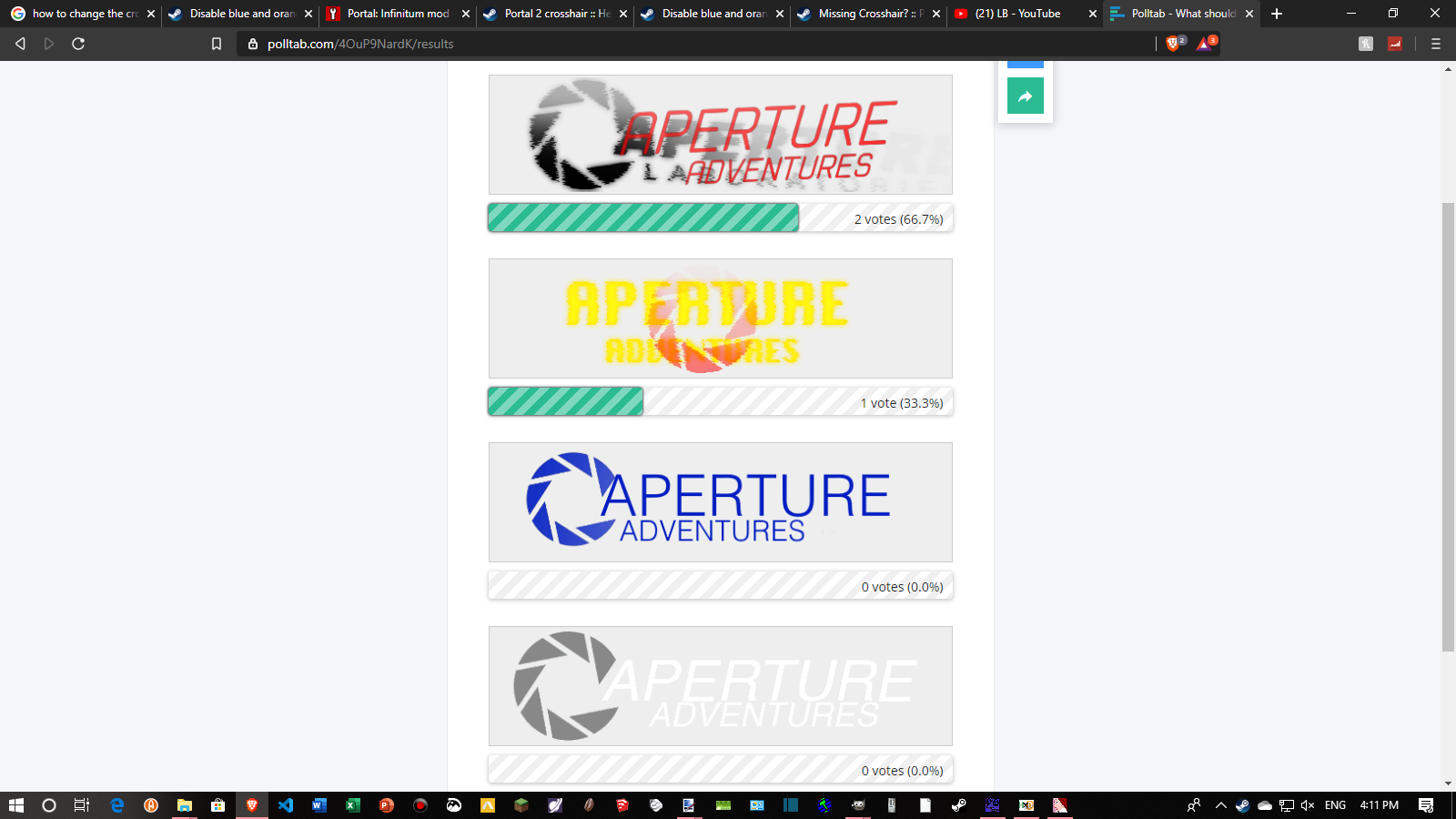 So this is the new logo, inspired by

:

Hey, you chose it, not me.
Also, I changed the cross-hair due to me stumbling across Stay Inside (that could not have aged more well) and thinking about the logo and how well it could be used as a crosshair.
Here's the new crosshair:

It's not major, but still, it needed to be changed.
And that concludes this minor update.
Well, off to play VP Laboratories.
(Turret Voice) Good night. Shutting Down...
>PROCEDURE COMPLETE. TERMINATING PROGRAM.