I've still been working on fixing some bugs and adding to the level content. My most recent interior is a record store where you crash in and fight more Yakuza. At first I was banging my head against the desk because as cool as that setting would be it means I need to design like 100 records to put on the wall. Then I thought to myself "you aren't releasing this game yet, do it later" and am now just using a lot of my favorite rock albums as placeholder art.
All this go me thinking about how apathetic people get about their jobs when it gets routine and I thought it'd be pretty great to have a cashier who couldn't care less about the mess in front of her. As if she's sees it everyday.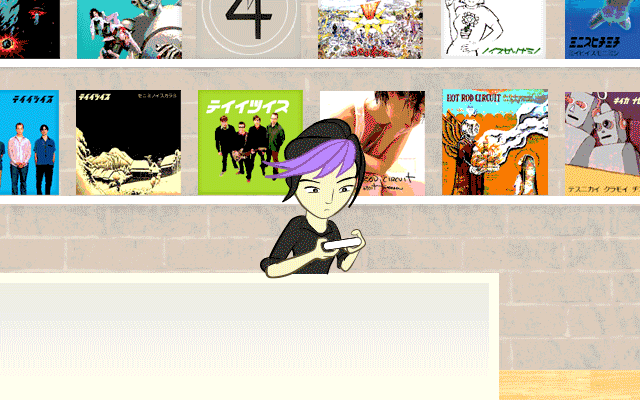 I got such a good laugh out of this that I think I'm going to try and create more NPCs that are going about their daily routine desensitized to the extreme violence in front of them.