SSAA
("Screen Space AntiAliasing")
Supporting AnitAliasing has become a serious problem for game-developers in the last years. Most of them use some kind of Deferred Rendering now, which does not support Hardware-AntiAliasing. But since everyone likes to have antialiased scenes in games anywas, developers have to come up with some little tricks.
For [w]tech we're using a post-processing effect which we call simply "Screen Space AntiAliasing":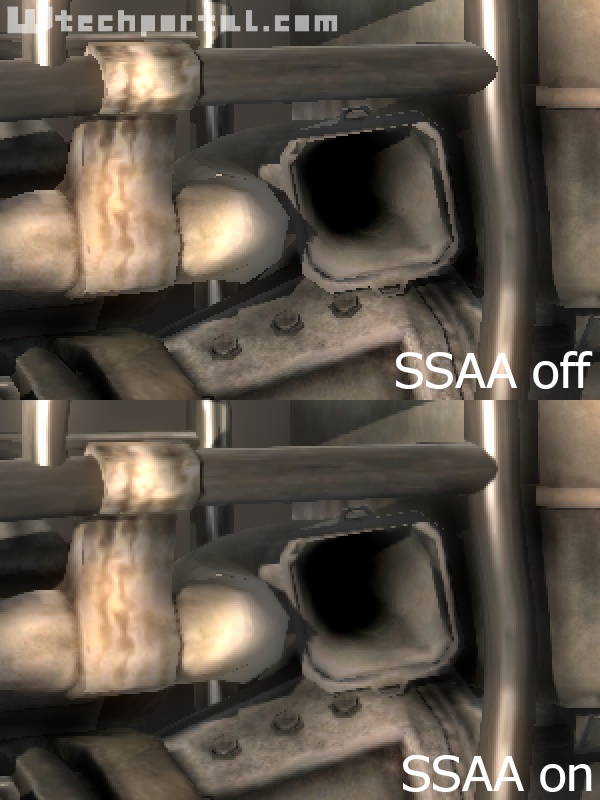 This effect is very low-costly, and we're quite happy with the results. Though, it looks best on round things.
---
HBAO
("Horizon Based Ambient Occlusion")
Another new PostProcessing-Effect in [w]tech is "Horizon Based Ambient Occlusion", which was originally invented by Nvidia.The results are very pleasing for a screenspace approach of AmbientOcclusion. Of course those will never be as accurate as the non-screenspace versions, but those can't be handled pretty well in realtime on current hardware.
Here are some pictures of the HBAO-Effect, rendered at a resolution of 800x600 on ATI Radeon 4890:
A little animation which should give you an impression how HBAO can improve the illusion of reality: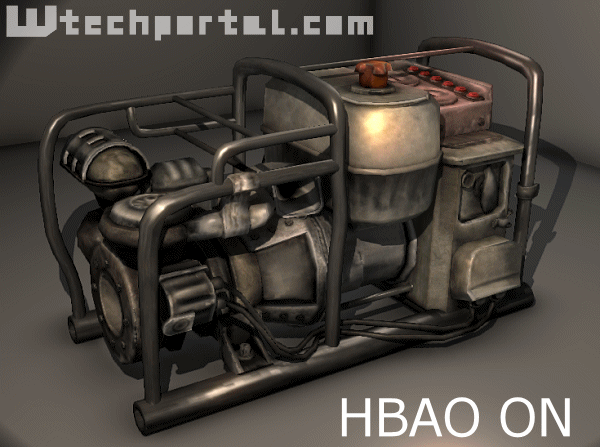 As SSAOs always are, this effect isn't lightweight. Luckily a drop from 300 to 140 FPS isn't that bad, since FPS are non-linear. A drop from 30 to 20 would be much worse!
---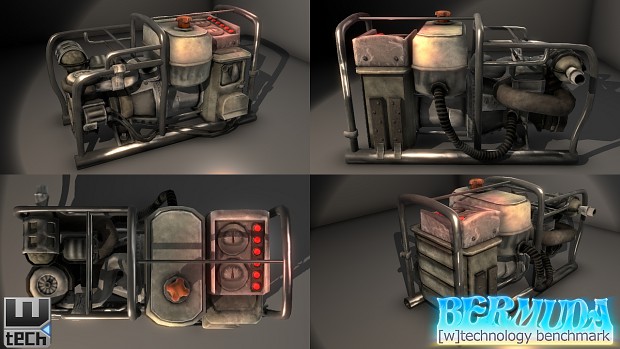 For more information, visit: www.wtechportal.com