We had some very good questions over this week, so we will be posting the answers in this little news-post. Some of the questions will be easy to answer, while others will require more time and possibly even a different article later on in the development phase.
The most-asked questions involved hardware and support questions. Obviously people are curious about how things work under the hood, or at the least want to know if their computer will explode.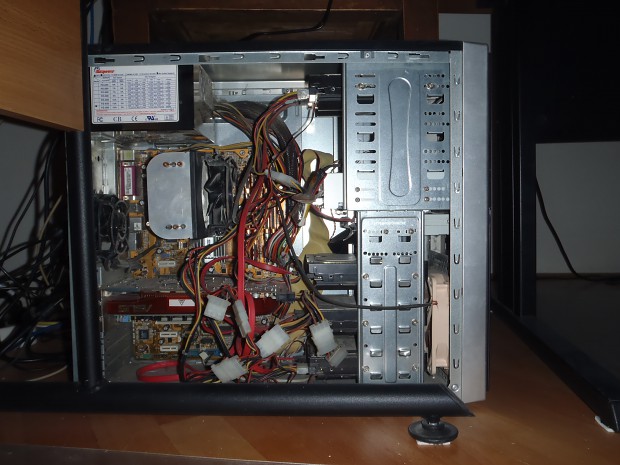 First: online playability. Can Refusion support the massive multiplayer maps that we have been hyping? Well, of course! We wouldn't be hyping huge maps and high numbers of players if we didn't expect to be able to support the game. There are a lot of technical factors involved, but to answer succinctly, we will be using a special network protocol algorithm combined with the LOD data for each player and a separation of large maps onto multiple servers. In this way, a large number of players (more than 64) can play on a map larger than 1600km2 without any latency issues or performance problems.
There have also been a few questions about hardware and software support. Since the engine is still under development, we do not yet have the exact parameters for minimum functionality. We can tell you, however, that the current build is operating on a dual-core processor, 2 GB of RAM, and a video card with DX9 support (we haven't finished upgrading to the new DX11 support) with 1GB of onboard RAM. It fully supports Windows XP, and our upgrade to DX11 will ensure support of Windows Vista and Windows 7 (32- and 64-bit). Later on we hope to include an OpenGL version in order to support more operating systems.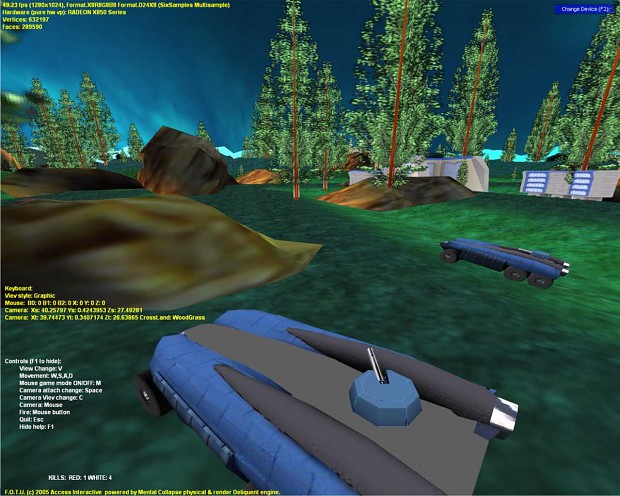 There was a question concerning how we rendered the trees in our landscapes. This is a good time to reiterate that everything in the screenshots are rendered with our engine, SamOne, which we have built from the ground up. No other software is used to edit or change these screenshots; it's all done with the tools and software within the engine itself.
The last few questions we have picked to answer - will not be answered right away. We have written broadly about some of these topics in the past, namely vehicles, units and other gameplay elements. We don't have a medium to precisely test the interactions of all these different variables together, as the engine is incomplete. Once we have the information more firmly hammered out, we will be posting much of it in anticipation of our video release as well as the upcoming demo.
Thank you all for your questions and interest in Refusion!