Hi there!
I'm Andrey from FoxForceGames.
It's been a while since last update I know. But it doesn't mean we've been lazy. It's quite opposite - we've been busy making new awesome content for you!
First and most cool news of course is that we now can announce online cross-platform multiplayer for the game. It is a long road ahead still but with you support I'm sure we gonna make it.
Check out the footage of us testing the multiplayer in action. One of us is playing on windows pc and the other one uses the android phone. Don't you think it's gonna be fun?
But it wouldn't be so fun if we haven't made dozens of new pieces of equipment for your mechs. Each item has it's advantages and disadvantages, some of them just decorations but most will change characteristics of your mechs and will give him different useful abilities.
There's just a few of them: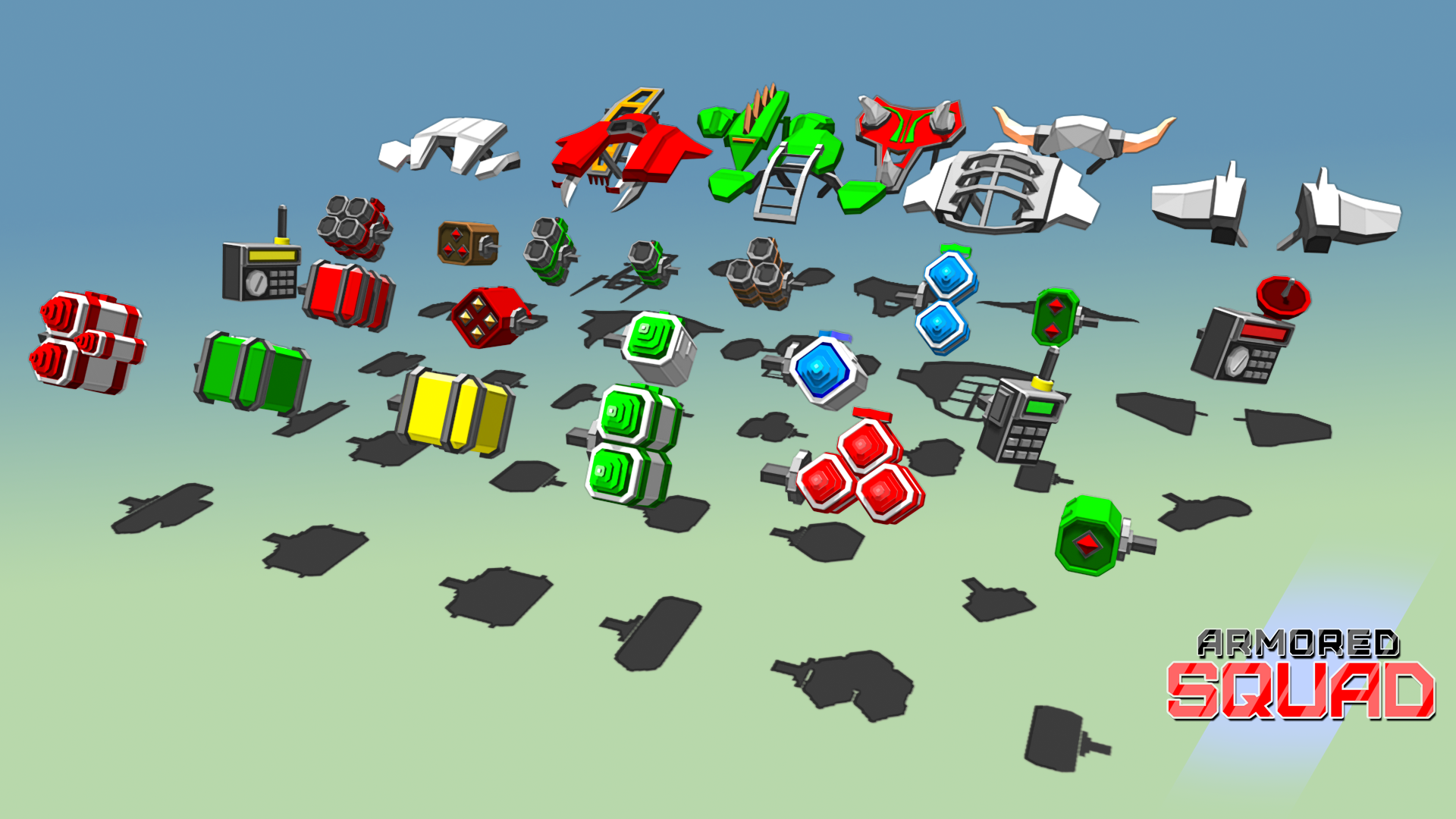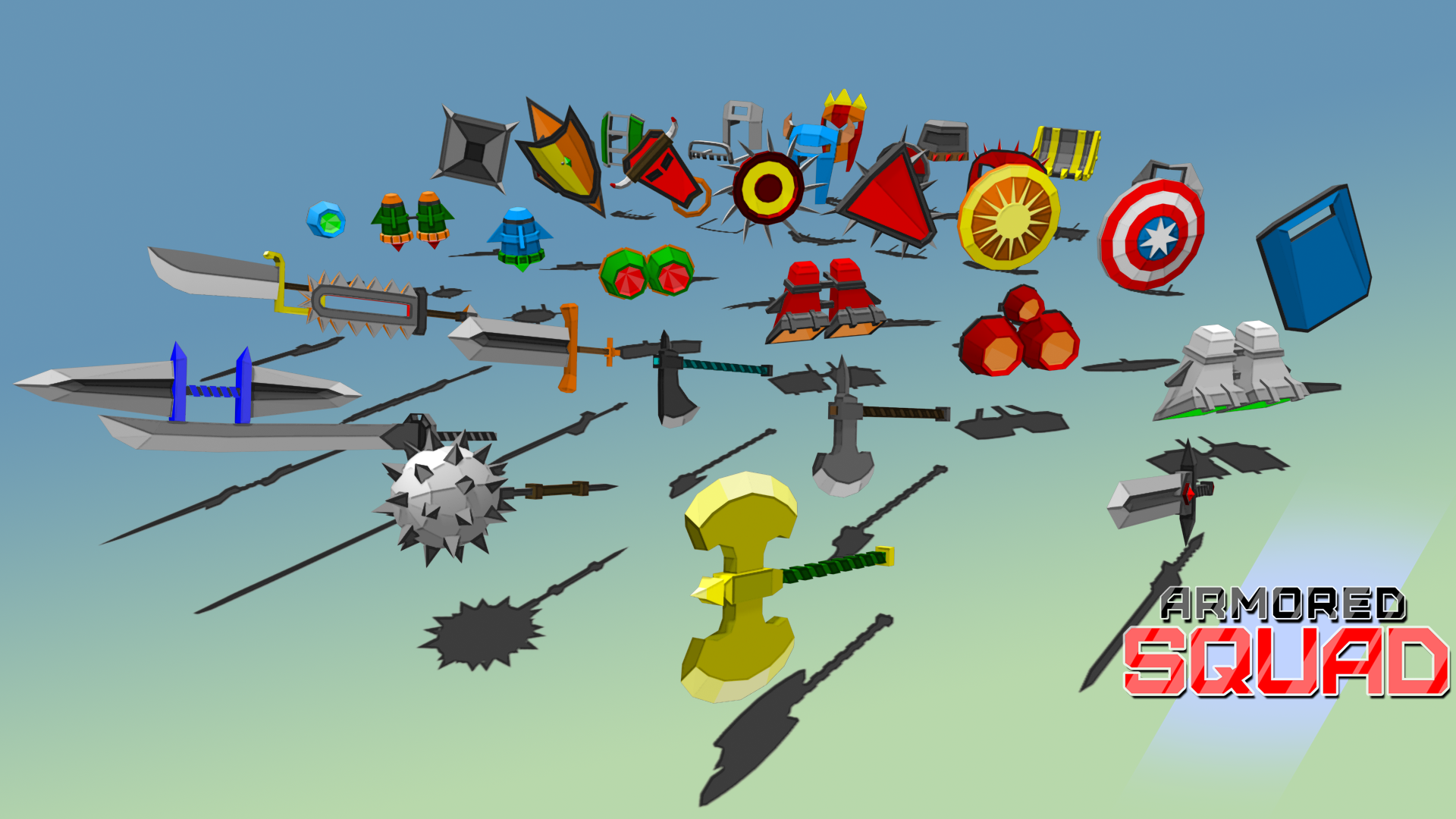 And below are some examples how your mech may look like: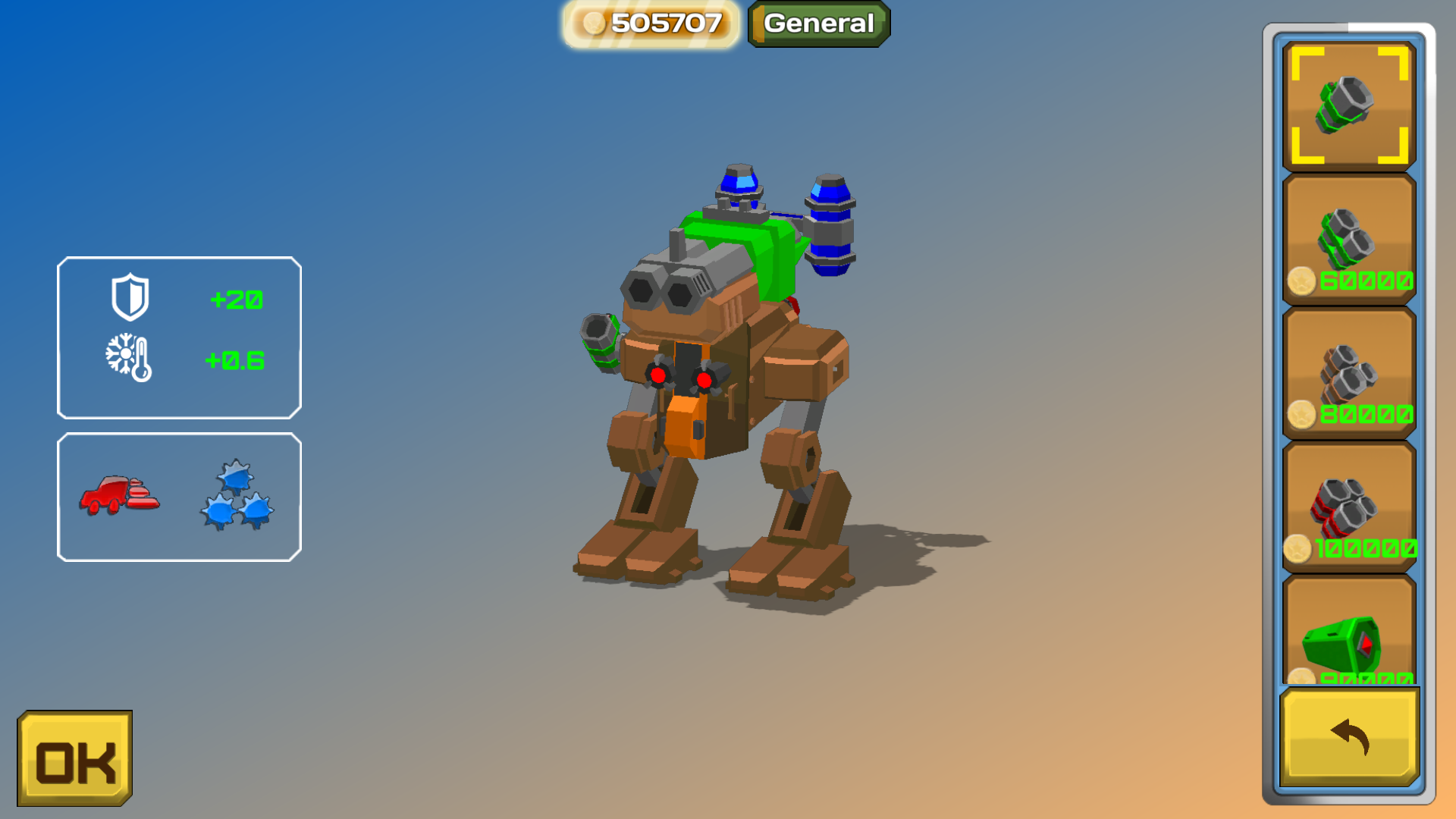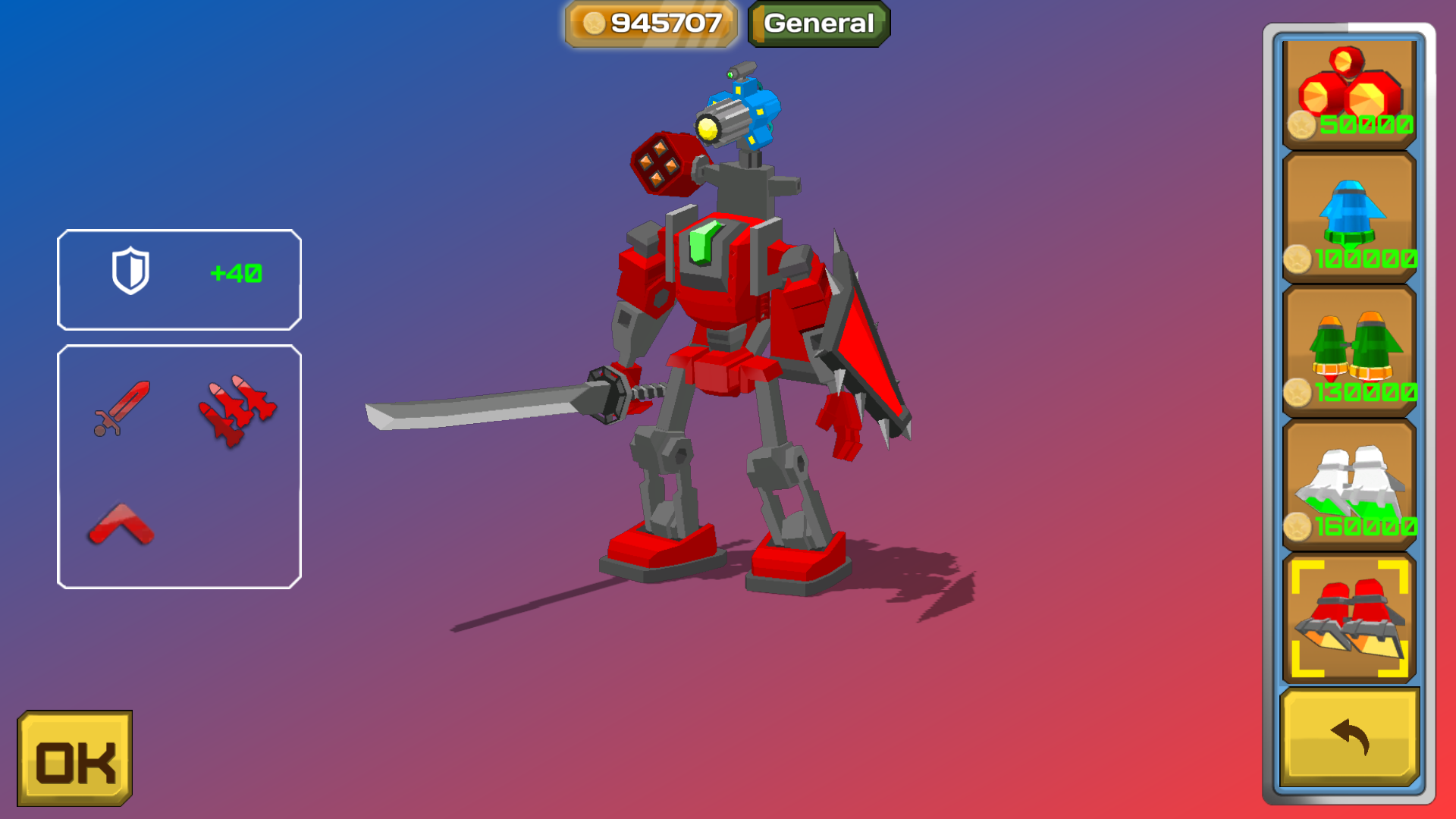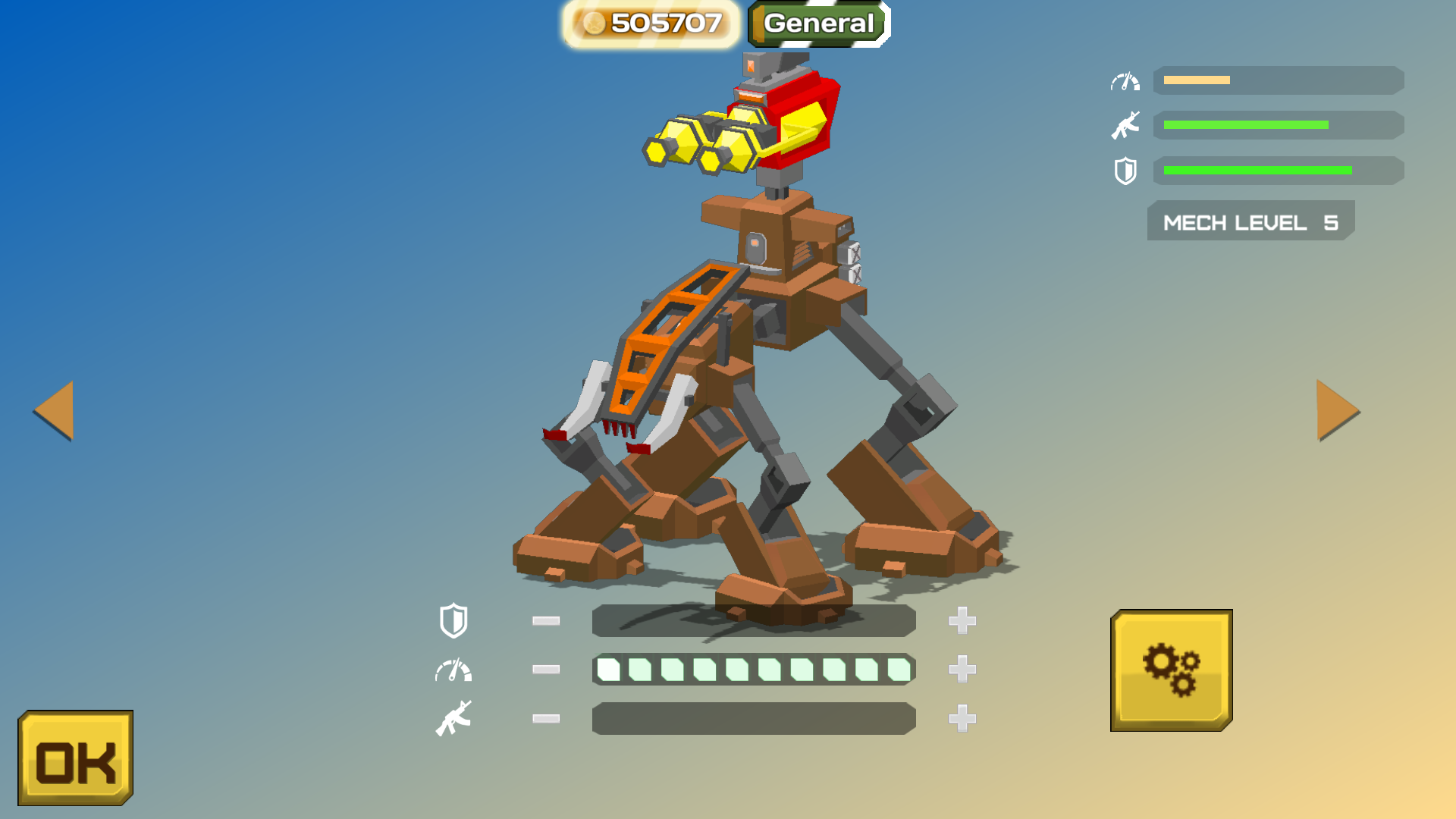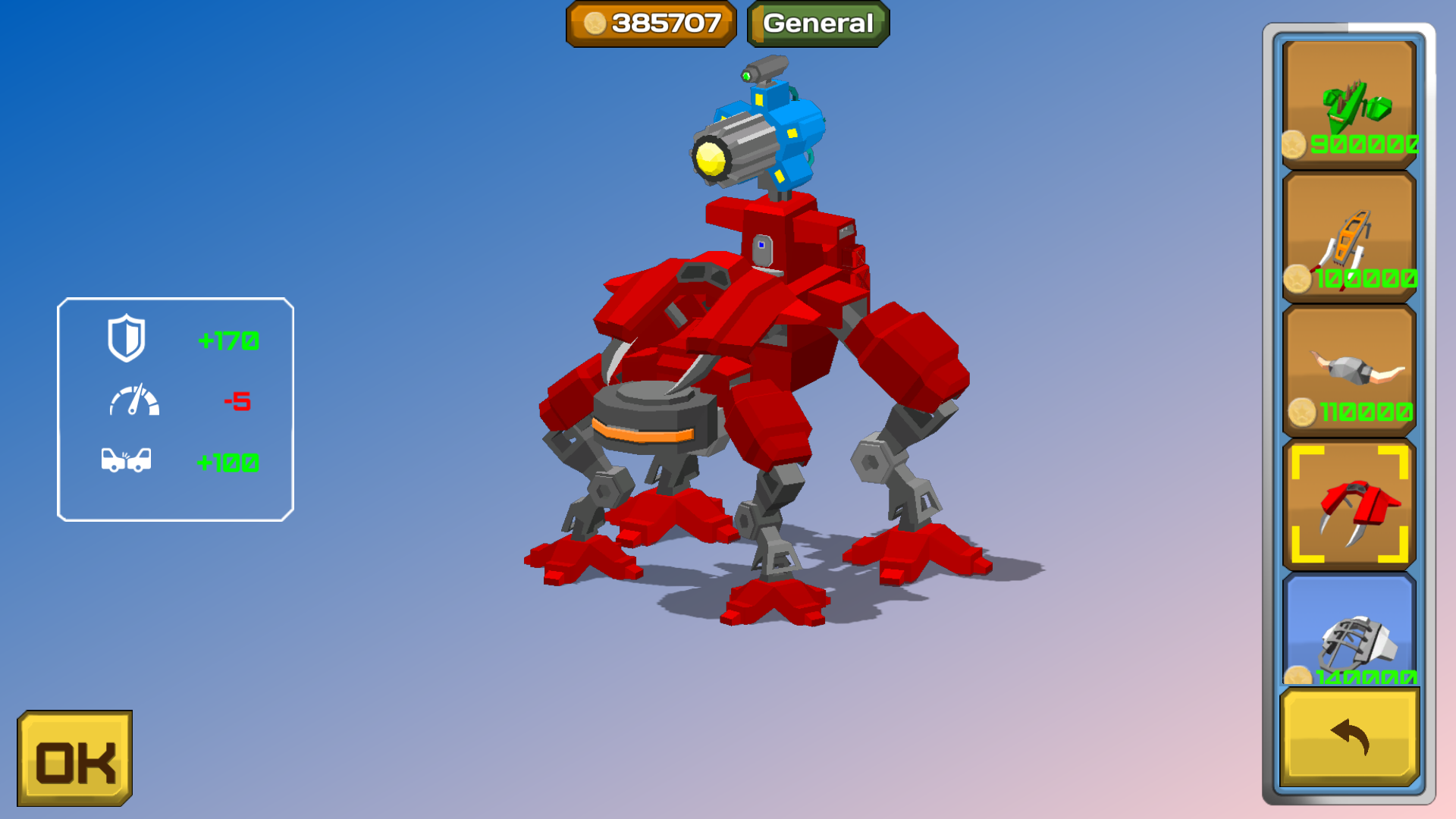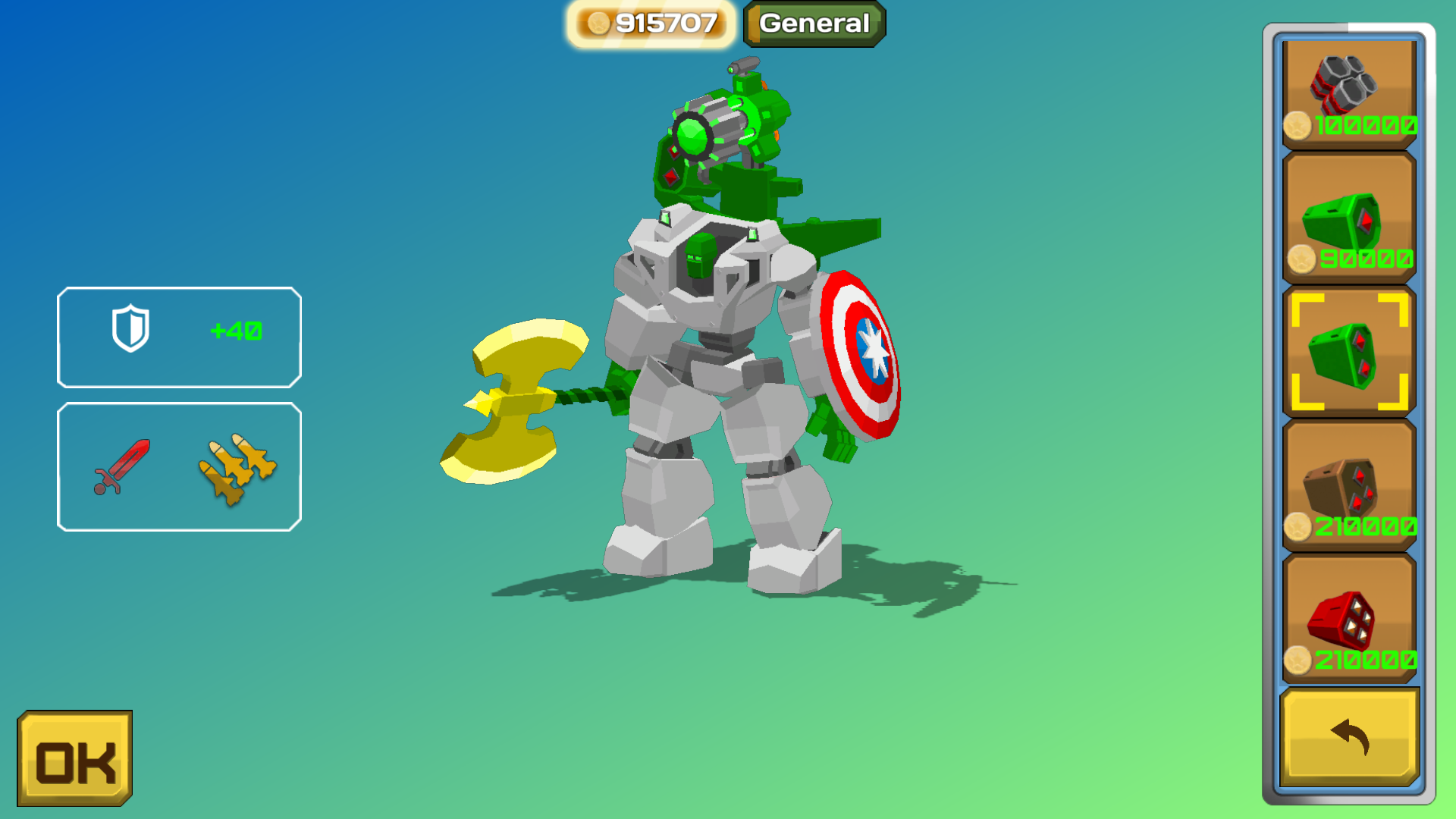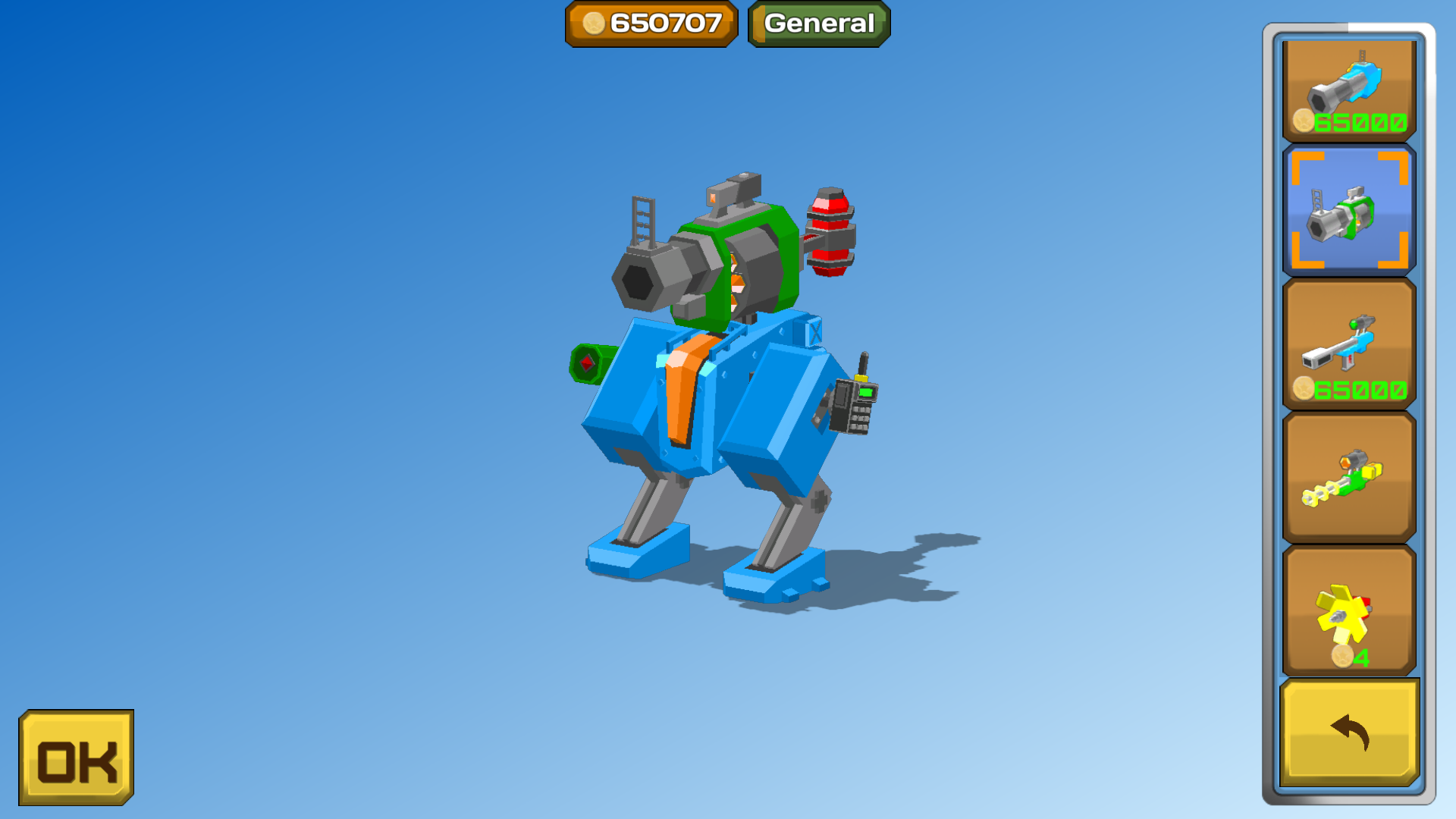 Is that's all?
Of course not :) We also have:
20 new levels for the single player, which gives us 60 levels in total.
New mechanics for bomb delivery game mode - destructible walls and laser fields.
New sounds and visual fx for weapons.
New made from scratch animations for melee attacks ( that are now randomized).
What's next?
I plan to work on new multiplayer modes, because it's what everyone want, isn't it? :)
Please stay tuned!
Please show us your support
In the conclusion I'd like to thank you for the interest to our game and say how important is your support for us. If you like the game please help us bring it to life.
Add the game to your watch list, sign up for a facebook, vk.com page or a twitter feed. Share your thoughts of what do you think could make the game more fun for you.
Thank you for reading and have a great day!
Andrey from FoxForceGames.
Useful links: