***INCOMING DISTRESS CALL**
"Hello? Hello-Hello? This thing working?...Ah nice, ok. *clears throat* To anyone that can hear this, this is Counter-Thot Specialist Finna Nut speaking. It has been approximately 7 months 28 days and 22 hours since my last transmission. Since then, I have been on a top secret reconnaissance mission within occupied territory. The Thot Empire has expanded since the fall of Fort Roastie, and with it our retreat into the underground. Since then we have been outgunned and outmanned, with no potential hope in the future since our inevitable fall. I have lost contact with Mother Base, is it unknown about the whereabouts of Commander Thicc Nibba, Sgt. Wide Boi, or any remaining Counter-Thot Coalition stragglers, and anything and everything within my sphere of communication has gotten dark. All is not lost though, in my endeavors within the various Thot Empire sectors around the world I may have come across someone or something that may take me one step closer to the truth. Recently within my current mission I have come across an individual by the name of "The Director" who claims to be a member of "The Dev Team". His background seemed oddly mysterious, even for me, but he proved promising when he forwarded me some precious intel in regards to Thot Empire operations. Strange though, he didn't ask for anything in return. His only request when delivering this information was to maintain a strange metal pendant at all times within my travels, inscribed with the message: "PROJECT NOT DEAD, KEEP ON, AWAIT THE COMING OF THE AGE OF CONTENT". It seemed legit enough, weird as it was. I decided to proceed to my endeavours to what was informed to me. Hopefully this may be the solution to our problems for the Tactical Thot Exterminators. May Based God help us all. Finna Nut out."
Update Introduction
Well now, it's been quite the hiatus since we've last spoken here. The sun rises and sets, the earth still turns, thots still run amuck in this decadent world and yet it's been almost 2 years since our last Moddb blog update! The real question some of you may be asking is "where on Earth is Telvy and when is he going to give me more Thot Slaying goodness?! Well boys and girls, chads and staceys, kyles and karens, Ol' Padre Telvy here will be discussing with you some important updates in regards to the current future development of Tactical Thot Exterminators, as well as showing off some fun little goodies we've had in store that has been well hidden for far too long. But before we are ready to show off what's in store we need to have "the talk", no not that talk, not the talk of the little thot birds and the little thot slayer bees, but a talk in regards to TTE's development by yours truly.
-To the followers of TEAM TELVY and TACTICAL THOT EXTERMINATORS,
So as you probably know right now, the world is in a pretty messy state. The lockdowns, the mandates, various social upheavals around the world, whatever you want to refer to it as, is making everyone in our daily lives either drained mentally or physically, and life hasn't seemed to adjust equally to most people. Everyone just seems to be both simultaneously exhausted and burned out from the current state of societal affairs. Oddly enough, while people have more free time to do things at home, life itself hasn't really adjusted properly to accommodate this new temporary way of life. In regards to TTE and the Source modding scene in general, the Pandemic™ and its consequences have been a disaster for the source modding development scene (don't check your mailbox after that statement lmao). Some of us have been afflicted pretty heavily and others, especially students such as myself, have been hit the hardest. Many of us are out of work or have too much work while cramped down and modding has taken a hit because of it. To be completely honest with you my little fellow thot exterminators, this blog post announcement was supposed to be released a long time ago, last year to be precise around August. Problem was Life™ was still hitting us hard and we were still waiting for fancy trinkets and features to be completed to show off in our announcement. To this day, we are still waiting for things to be done and my hesitant self refused to push towards showing what little we had. At this point though, considering the circumstances of our current situation, I felt it would be alright to showcase some of the material we've had stored. It ain't much, but it's definitely worth your time and attention. With all this said though, I must confess that as a result of all these struggles and factors that are put into play, we may not guaranteed another proper update in the near future and a further hiatus may be set in place. Now this isn't me saying we are permanently halting TTE's development, I'm just stating that we at TEAM TELVY aren't in a good place to put a lot of commitment and effort with the current events taking place in our individual lives. Whatever may happen in the foreseeable future, just know that I'll still be here, ready to fight global thottery in another day. Thank you for your patience.


Sincerely, Telvy Phil, Lead Director on TACTICAL THOT EXTERMINATORS


Now with that all is said and done, without further adieu, here is what we have to showcase for TTE's current state here now in 2021. Enjoy!
GAMEPLAY!
The following video demonstrates a walkthrough of an early portion of the mod within the halls of Castle Thotenstein, now overhauled into its beta stage compared to its previous alpha stage!
Well here is some eye candy to strike your fancy! There are a lot of characters within TTE's world, each with their own unique traits and personalities!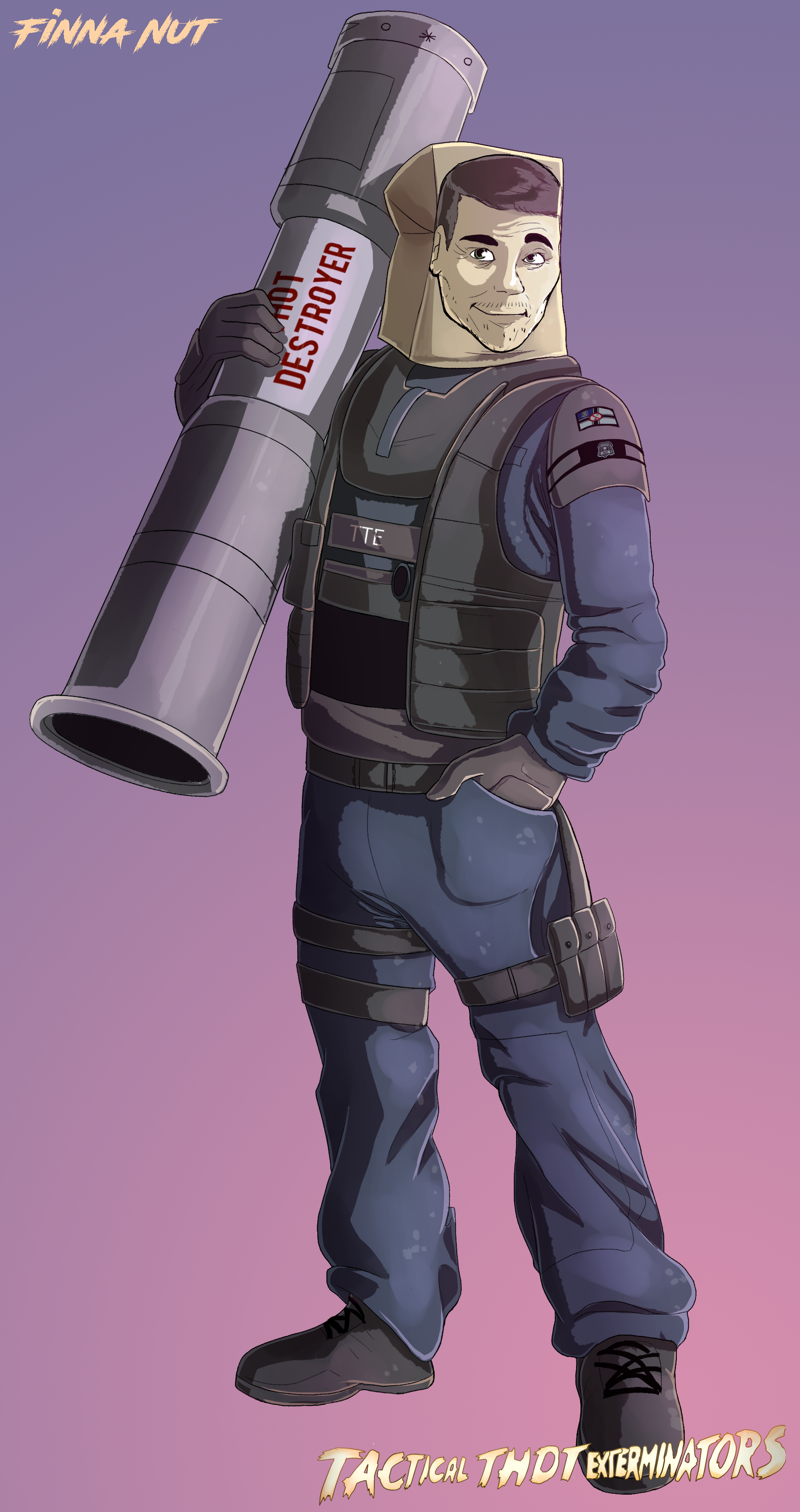 A seasoned veteran of the Simp Insurrection and covert agent of TTE Central Intelligence. Finna Nut fights on the frontlines and behind enemy lines, supporting his komarades through covert means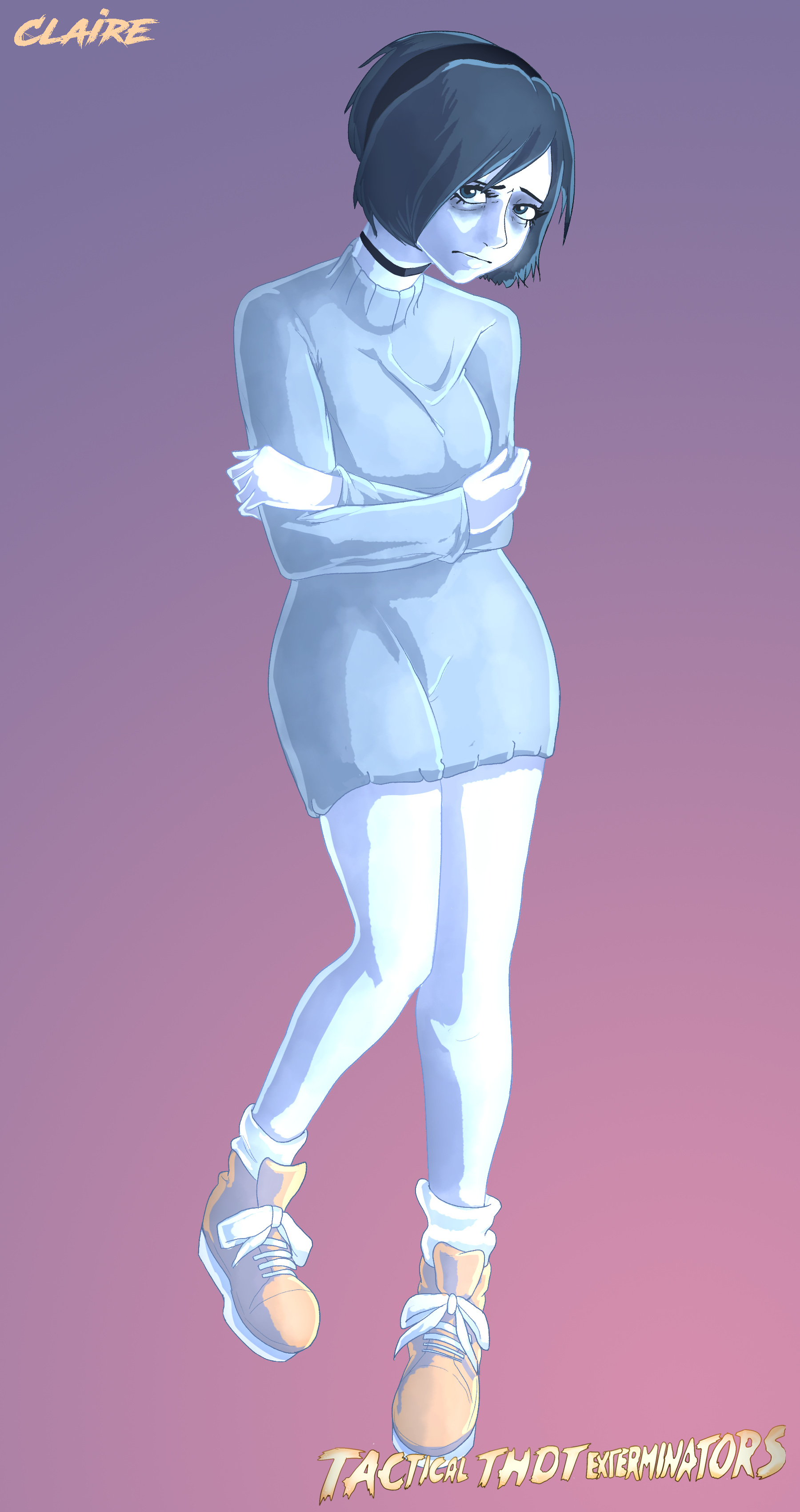 A peculiar and unexpected oddball acquaintance to the Thot Exterminators, Claire was once a lonesome online streamer, until personal eruptions ended her mortal existence, and reborn anew as a ghost! Now instead of being eye candy for thirsty gamer guys as a ghost, she serves as an ally to the TTE.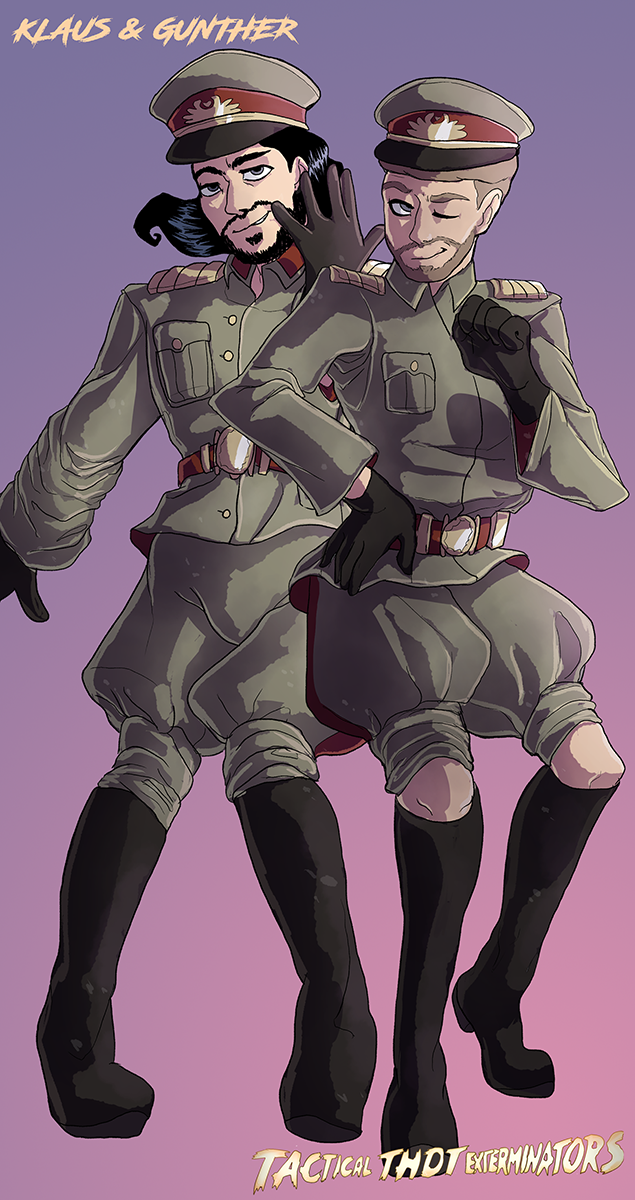 Colorful, campy and fabulous, Klaus and Gunther serve as twin head Wardens of the Castle Thotenstein High Security Prison Complex. While subservient to the Grand Towering Thot Queen herself, the two are free to banter and joy about as they please with their in-mates, toying with them with great scrutiny and pleasure!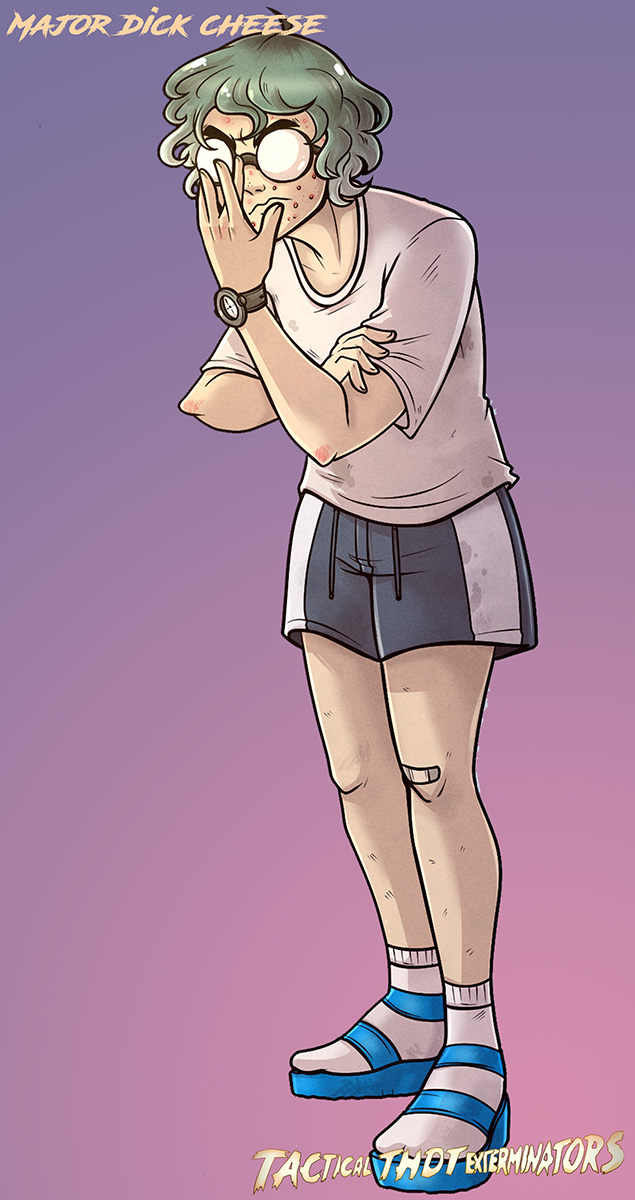 Hot tempered, yet highly focused in his role, Major Dick Cheese is the lead when it comes to the TTE's finances and logistics. Most of what you see on Mother Base is his doing, and if you touch or misplace anything, you'll surely be on his bad side!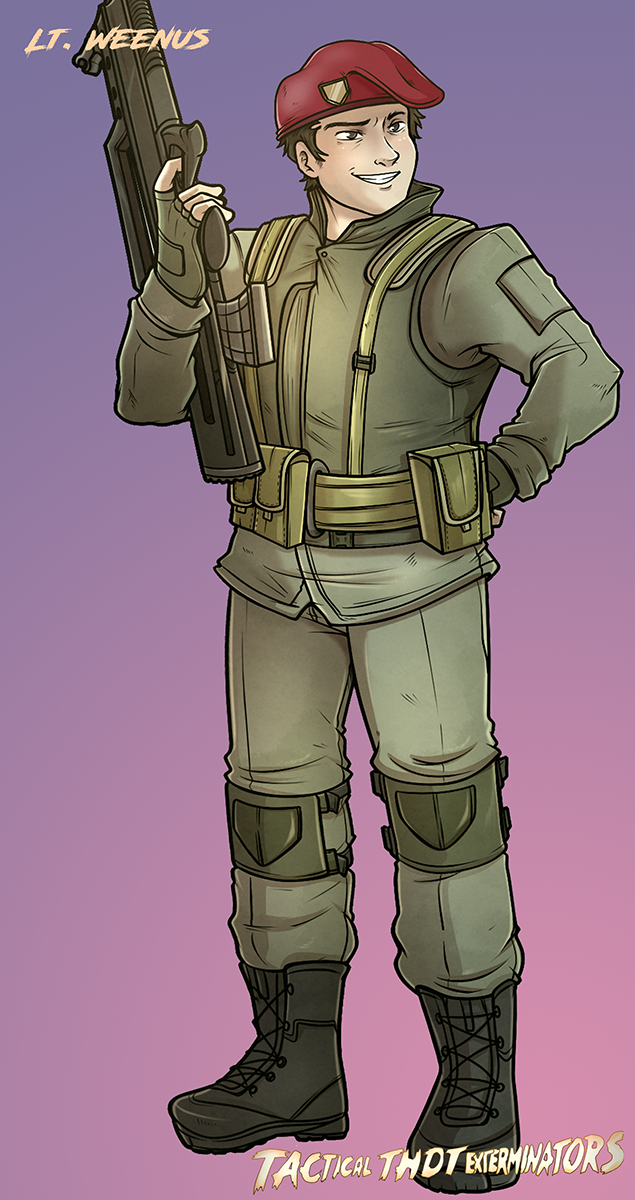 Ecstatic, vicious, and overall a friendly swell guy, Lieutenant Weenus is a seasoned thot slayer from the East Asian front during the Great Thot War. He hails from the Global Counter-Thot Coalition's highly revered Bravo Company, known for their quick shots, aggressive combat style, and super elegant and a e s e t h i c uniforms. Catch him sometime during mess hall hours on Mother Base and he'll cook a mean pad thai!
MAPS!
Not much to show here in the mapping department, but we do got some refined alpha classics to satiate your eyes for the time being!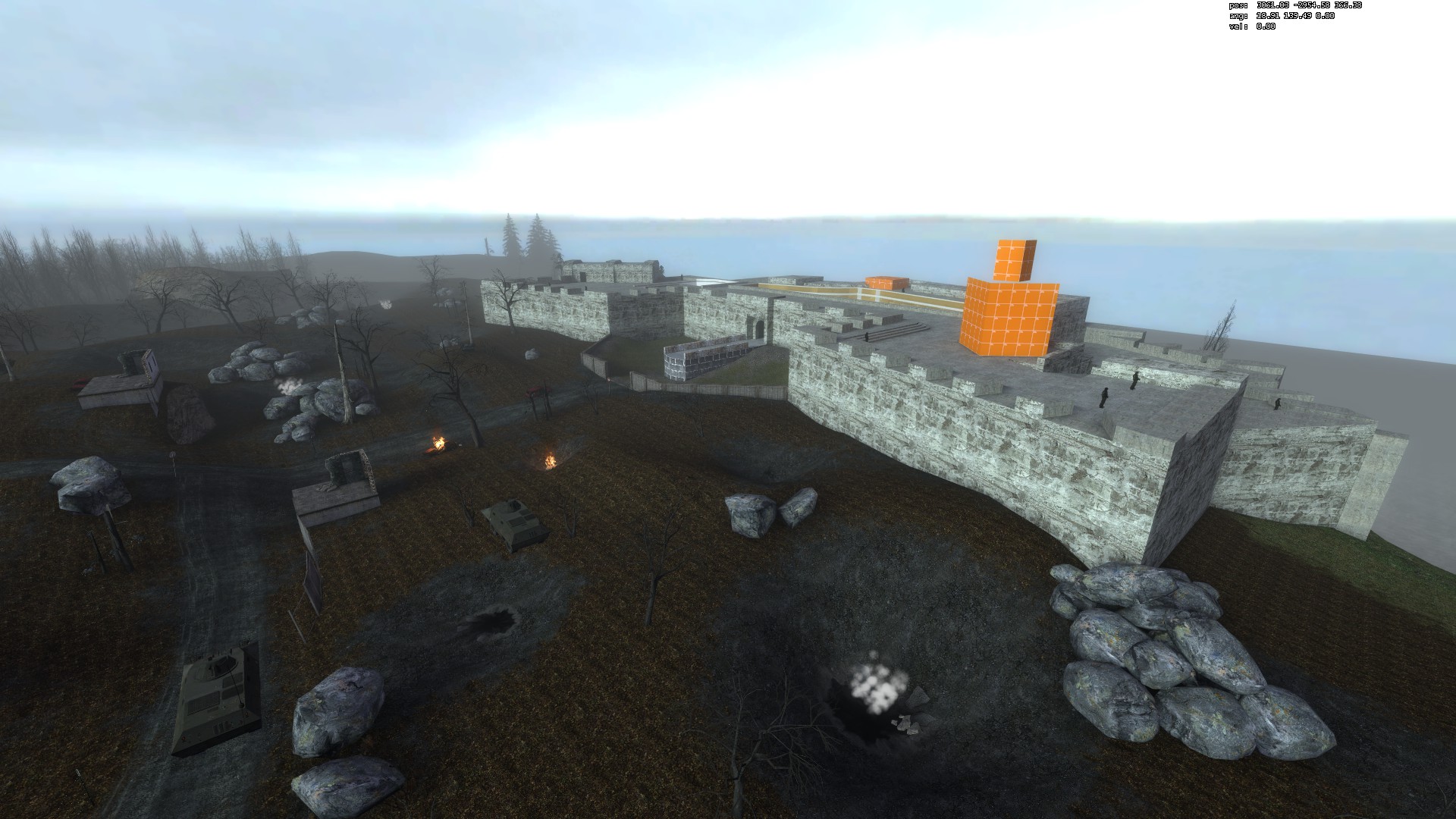 WEAPONS!
We got some neato thot slayin' tools for you to tackle with in TTE! Take a look at what we have that fancies you!
The Fidget Spinner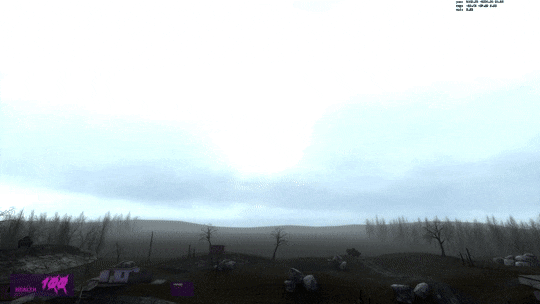 The YEET Cannon
The Fuhrer's Regards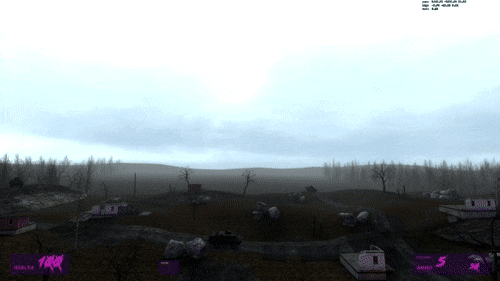 The Striker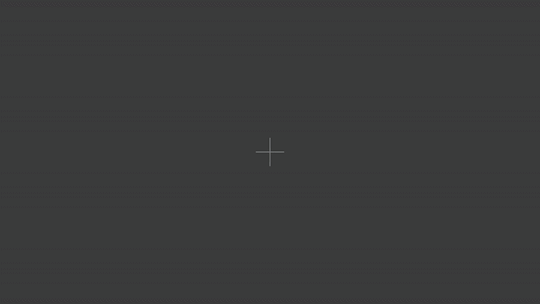 Camie Smith's FAL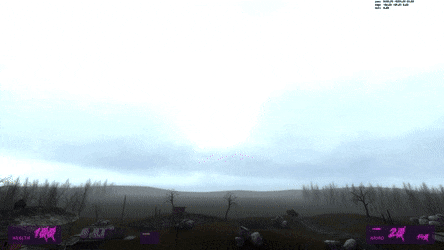 TANGY ORANGE DRINK!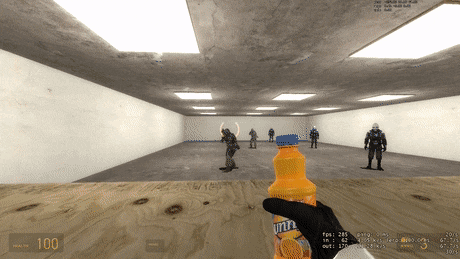 CONCLUSION
If you fellas out there would like to see more of what we have to offer, please! Modwatch us here on our Moddb page! Join our TEAM TELVY - F.O.B server for business inquiries and opportunities to help in TACTICAL THOT EXTERMINATORS's development!
If you have any questions you can always email us on our email address team.telvy@gmail.com
If you would like to know more about me and what I do, check out my personal website for more information!
Besides that, stay safe and stay tuned! Toodles!