Ok, so this is something we are really excited about! Bringing the cards to life! Link to animations: Esotericsoftware.com
In the alpha so far, when you played a card to the arena, it would just be a representation of that card, showing the name, stats, cost and a frame around the illustration. Of course you could still bring the card up and see the details. We want to change that – we think that the game should feel much more alive and dynamic, even though it is a card game.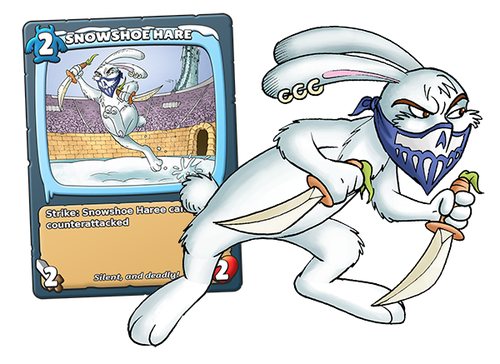 By bringing the cards to life in the digital game we also create a strong connection to the Training aspect of the game and the Augmented Reality. We will reveal more on the Training aspect at a later stage in the development process.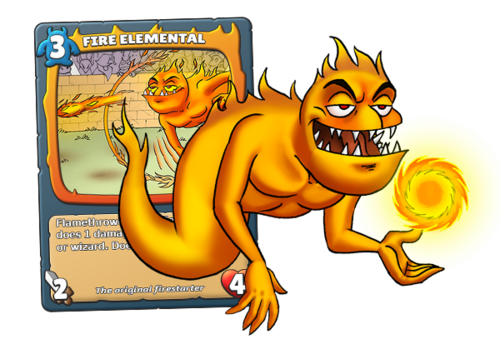 Click here (Esotericsoftware.com) for an example of the Fire Elemental and how it looks when being idle and when attacking as well as the Firepup.We will shortly show you guys a video of how it will look inside the arena when monsters are placed. So stay tuned for more!