Hello and Happy new year!
On the 1rst of January, this is how the game is now looking like :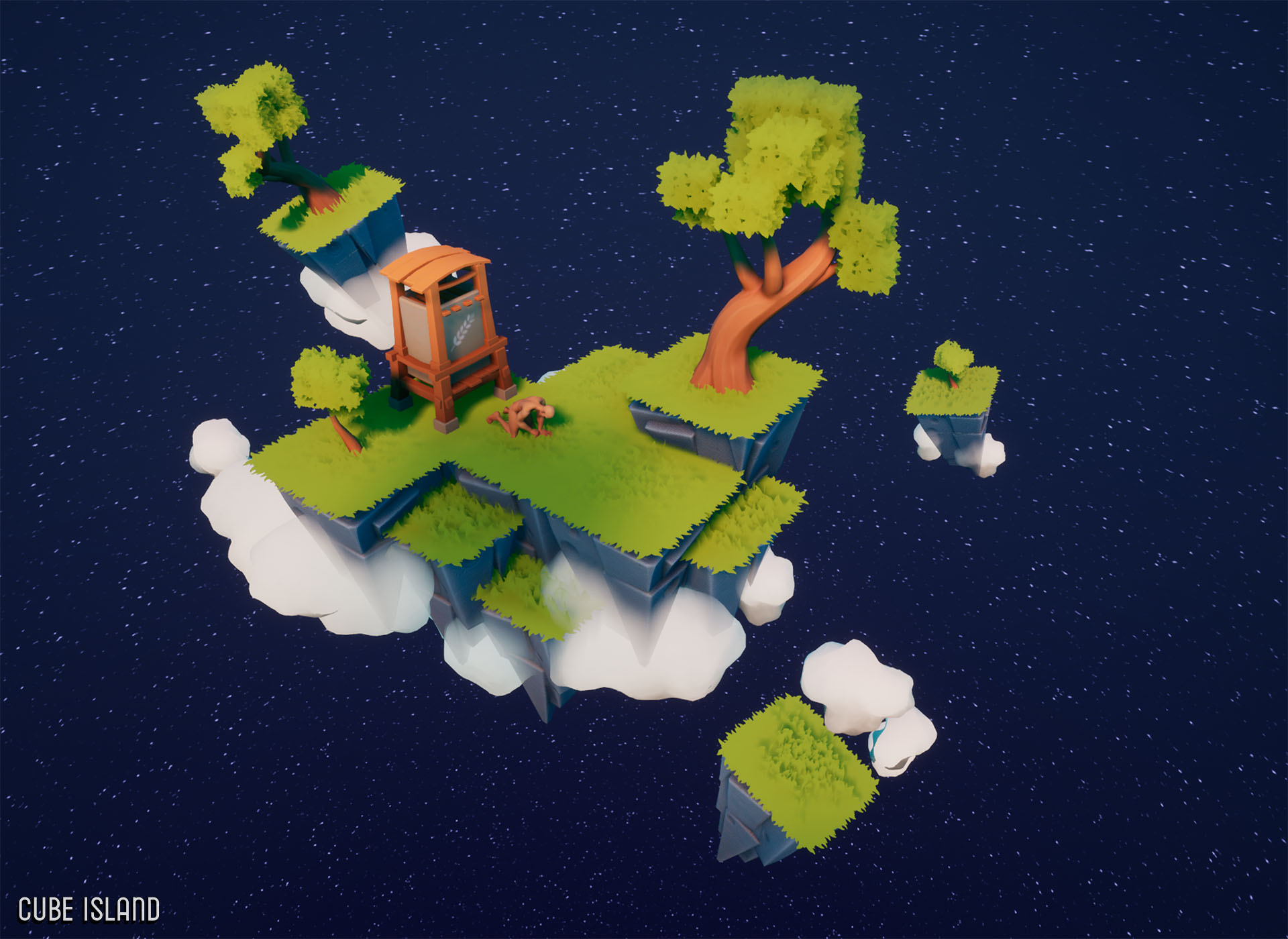 As you can see on the screen there is some new stuff !
First of all we started the integration of the character and the animations in the game engine! As you can see our hero (lets call him Ethan) is looking for seeds in the grass. This is part of the agriculture system that we want to create for the game. (We will come back on this system later this year!)
The second thing you can see are those new trees, how they will work is simple, you will first need to find a seed, then plant it, wait and see it grow! on the left you can see one young tree and on the right a full mature one that is ready to be harvested. You will be able to find wood, seeds and leaves (and sometimes special ressources) the wood can be used for differents crafts and buildings, the seeds can be plant and the leaves can be used in two ways :
You can either use them to craft some objects, cloths or make them burn!
Or you can compost them in order to create some dirt that will be used for the creation of new blocs for your island! (We will also come back on this feature later this year!)
We hope that you enjoyed this little devblog and we are thrilled to see you this year in the world of Cube Island !
Have a good year!
The Cube Island dev team.