Before we get started I want to remind everyone that all you see here is not at all final, everything is going to be changed.
So first off, Animations. I have tried and successfully animated the smg without the handle. It doesn't look the best but good enough for me and my testing purposes. All the info about the animations is in the video so watch it :D
Next is the concept for the mods weapon customization. The way I was planning to make this work is all weapons start out without any attachments so the smg does not have the sight, foregrip, or grenade launcher. The way I plan on having the player collect the attachments is to unlock them by completing an assignment for that weapon (for example to unlock the foregrip you'll have to get 50 player kills and 20 npc kills). After that you may only use one attachment per weapon so choose wisely.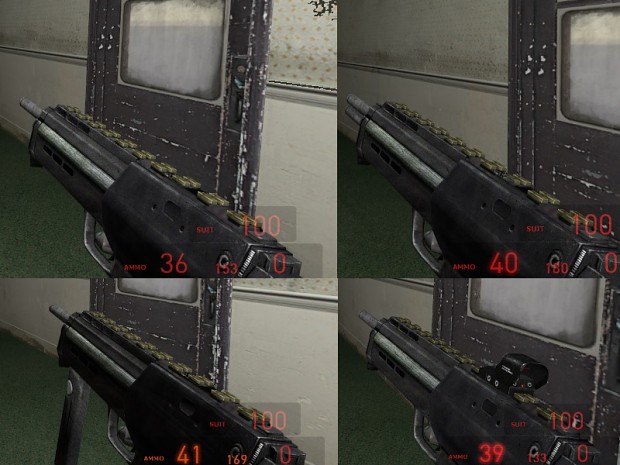 Lastly a brief insight on mapping. Some are near completed and some are getting redone such as this one, as you can see major improvements have been and will continue to be made.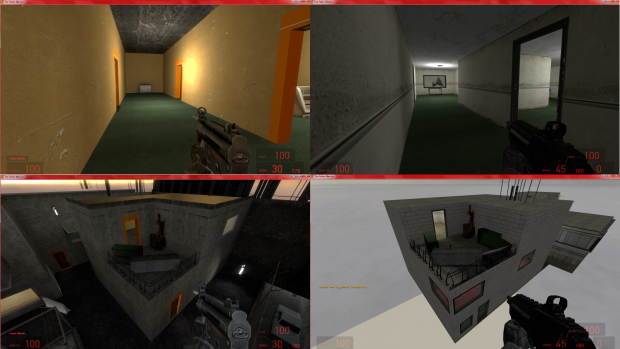 Sorry this was short but I want to take the time to thank everyone who supports this mod. It really means a lot to see people excited for it.
Have a great day.