Background
Today I spent the day focused on making adjustments in two types of Tower: the crypt and the cannon.
Crypt
The Tower of the crypt had a scale that was skewed towards the other towers. I adjusted the scale of the mesh so that she was correct and also set the alignment of the tower when she trims Crea stay a bit behind the tree that gave rise to his position.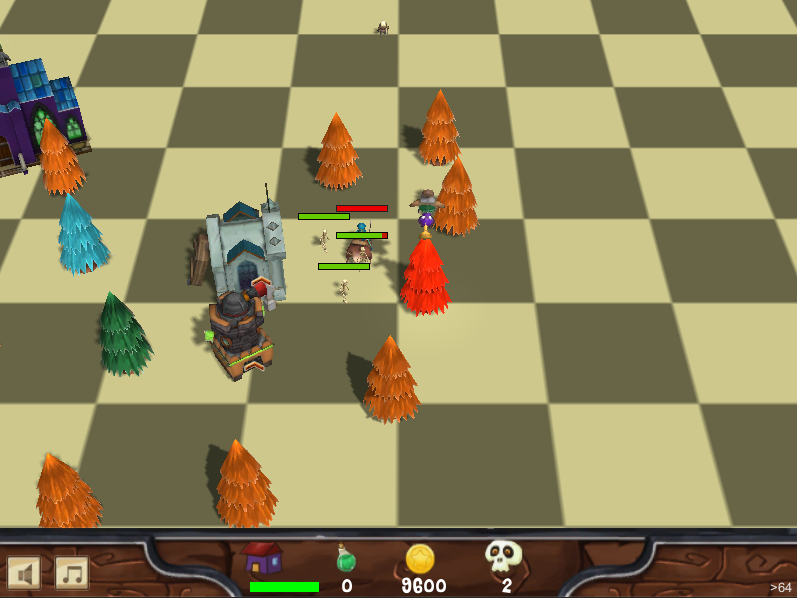 It became necessary for the crypt do not stand in the way by which the enemies will pass.
Cannon
Put into practice one of the first steps for the upgrade of the towers to the last level. The Tower of Cannon to fire a cannon shot, will generate a "trap" which will be placed in the position of the impact with the ground and burn the enemies that touch the trap.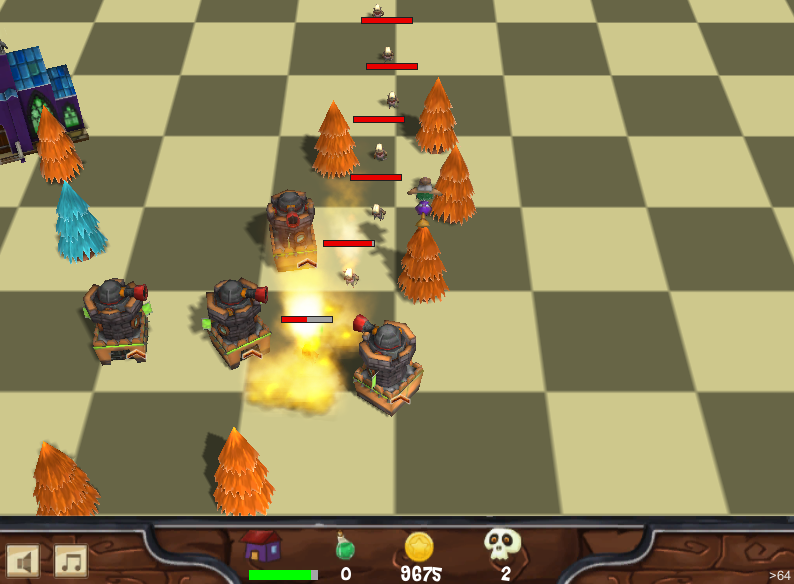 Default animations
To test the Tower crypt I needed to implement the standard structure of animations that I've developed recently for some models that were already ready and running in the game. With that I had to add some standard animations (such as attacking and stopped)