Hello again!
As I said in the previous release, we will often give you little updates too keep you hardcore fans happy!
How better to start off this update than to hail the newest members of our team!
PsychoAlex - Coder
Klifsnider - 2D Artist, Level Designer
Ashura - 3D Artist
Ashley - 2D Artist
General_Kansegar - Level Designer
Assuming that the server will be 32 - 64 people, we can take a estimate at what ratio the troops will be with the Romans:
16 people: 1 Centurion (1st in command), 1 Optio (2nd in command), 1 Signifier (standard-bearer), 13 Legionaries (base unit).
Oh, and don't worry; everything is being mapped according the clearest historical sources.
The next update will present in the same way 16 people in the Gauls. Of course, the server does not need to accommodate 32 persons.
We want everyone aware that the Romans did not always have a rectangular shields.
Only since the 1st century AD. Our mod is in 58 BC - 44 BC, when Romans wore oval shields. All the time our team is working on the maps.
It is difficult to state how legionaries looked like during Julius Caesar's conquests, and unfortunately, there are few historical sources, which are not exactly reliable or clear. So as you can tell, we have to guess a lot of the time. Thats why Ancient period modding is so hard! The World War mods have it easy ;)
We are also working on our new website, which we agreed to publish soon, although it is not yet finished.
Finally, we need to somehow communicate with you, so if you want some more details and a place to hang out with other Ancient Rome fans - the website is the place to be!
Now, we have two screenshots to show you:
Gallic round shield (one variant)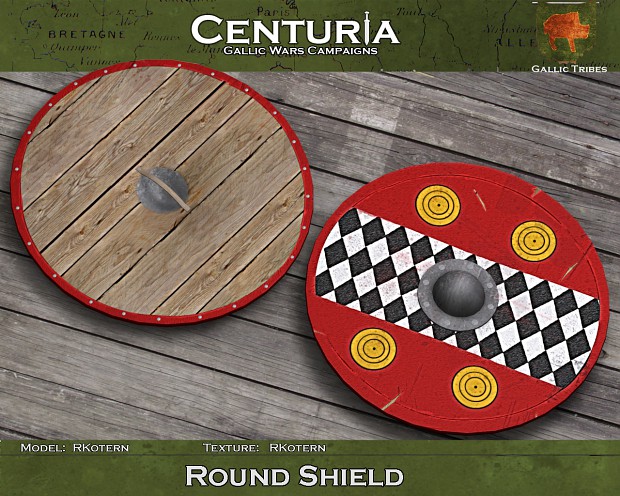 This time, not oval, but round. Expect a wide variety of shields that are both round, oval and even hexagonal.
Gallica lancea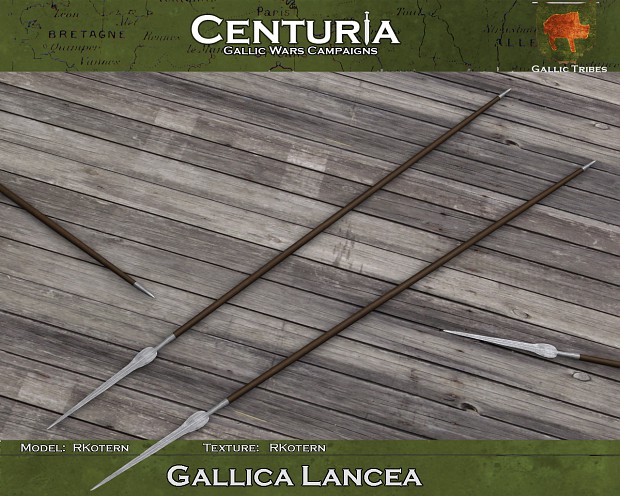 Weapons most used by the Gauls.
Sadly, this is all we have for you this month, but don't worry, we are always working on content for the mod and well hopefully be able to drop another gorgeous update on you within the next 2 months! Feel free to comment and add suggestions.
Peace out!
---
- Double Rings Studio