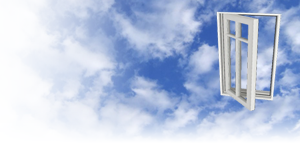 An Open Window: Project Launch Day +66
Text is good, pictures are better but video is the best and that's why today's article features new footage of one of the gameplay aspect of AnOpWi. The video demonstrates perfectly what I want to talk about today: dynamic environments.

If you haven't noticed already, I've posted another audio fragment from Podcast 17. Podcast 17 is a weekly show about everything related to Half-Life and its modding community. They cover what's posted on important websites like ModDB and PlanetPhillip. In their last episode they discussed my last article about alternative mods, which was interesting to follow, just as the comments I received here. Thanks for all the reactions!
On to today's topic. Any developer would invest most of his time into the important aspects of his game. He wants to make sure the game is visually attractive and to get that unique gameplay feature right. While it could make a perfect game, it's often the attention to detail which makes an experience last. New technologies have greatly improved games over the years and graphics are more realistic than ever. Not just the static images look stunning but many developers also put effort into creating a dynamic environment where events happen which are not directly affecting the player, just for the sake of immersion and realism. Especially physics engines played a large role in this.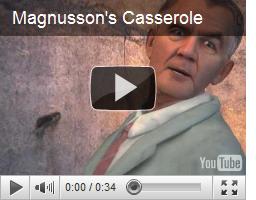 Yet, within these environments I still find many static objects. They are trivial and developers do not take the extra step to bring these to life. Even though these objects serve no direct purpose, I've seen how players are trying to use them and seem disappointed when they have no function. The current popularity of sandbox games proves that players enjoy the freedom to fully interact with the world. Even Valve realised that and refered to a trivial encounter in Half-Life 1 (Anomalous Materials chapter) when you talk to Dr. Magnusson in Episode 2. These seemingly unimportant things add flavour to a game.
The video below shows how I tried to implent this principle into AnOpWi. All the objects you see are not essential to the player or the story. However they can still be used and it's up to the players if they want to invest time into discovering their features or not.
While I was making these dynamic sequences, I understood why many developers resort to static objects: it takes a lot of time to create them. A second reason is that they can distract you from the actual important objects. But is this effort all wasted? Does the average player pay attention to these details and appreciate them? I'd like to know your take on this by presenting the QotD. Thanks for reading and I eagerly await your comments below on this one!
Question of the Day:
Do you think the extra effort to create dynamic environments and objects is a waste?