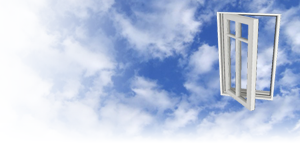 An Open Window: Project Launch Day +36
Welcome to a new update of AnOpWi. This post is a continuation of my last article; a rather deep and difficult piece about quantum mechanics, philosophy and psychology. Today I'd like to show you what that means to the project.
In most games, the role of the player is clear from the start. In some role playing games you have the option to customize your character and chose an alignment but from this point your role is rather static. This is because a game can't cover all possible actions the player wants to take. A game with full freedom is practically impossible. However, it's possible to design upon predictions. I'll try to illustrate this with a fictional scenario.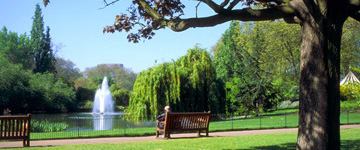 Imagine being a player in the park. There are a few benches, a playground, an ice cream cart and someone is playing fetch with a large dog. You can walk around and interact with these objects. Meanwhile, the game is set up to keep track of your actions and adjust the reality according to those. It will compare these actions to a few stereotypical pre-programmed roles. If you run off to the playground and go down the slide, the game will sway the reality to the reality of a child. This will make the ice cream cart more noticeable and you will expirience fear when you get to close to the big dog. If you instead sat down on the bench and read the newspaper, you are considered a grown-up and you will not fear the dog.
Naturally, the system can't include and exclude the quadrillion possibilities a player could have. However you can use stereotypical behaviour to assign roles to players. The more roles and options are integrated into the system the more it will guarantee different outcomes every time you play the game. The example above is simple but with a story and timeline, which AnOpWi uses, you will be able to see one story from different perspectives, in a different time and reality but within the same map.
I hope this update sheds a light on the idea behind the MOD. I'm thankful for all comments and messages I've received so far, so don't hesitate to leave some behind below this article or comment on the QofD!
Question of the Day:
Should developers strive to open up as many possibilities as practically and technically possible?