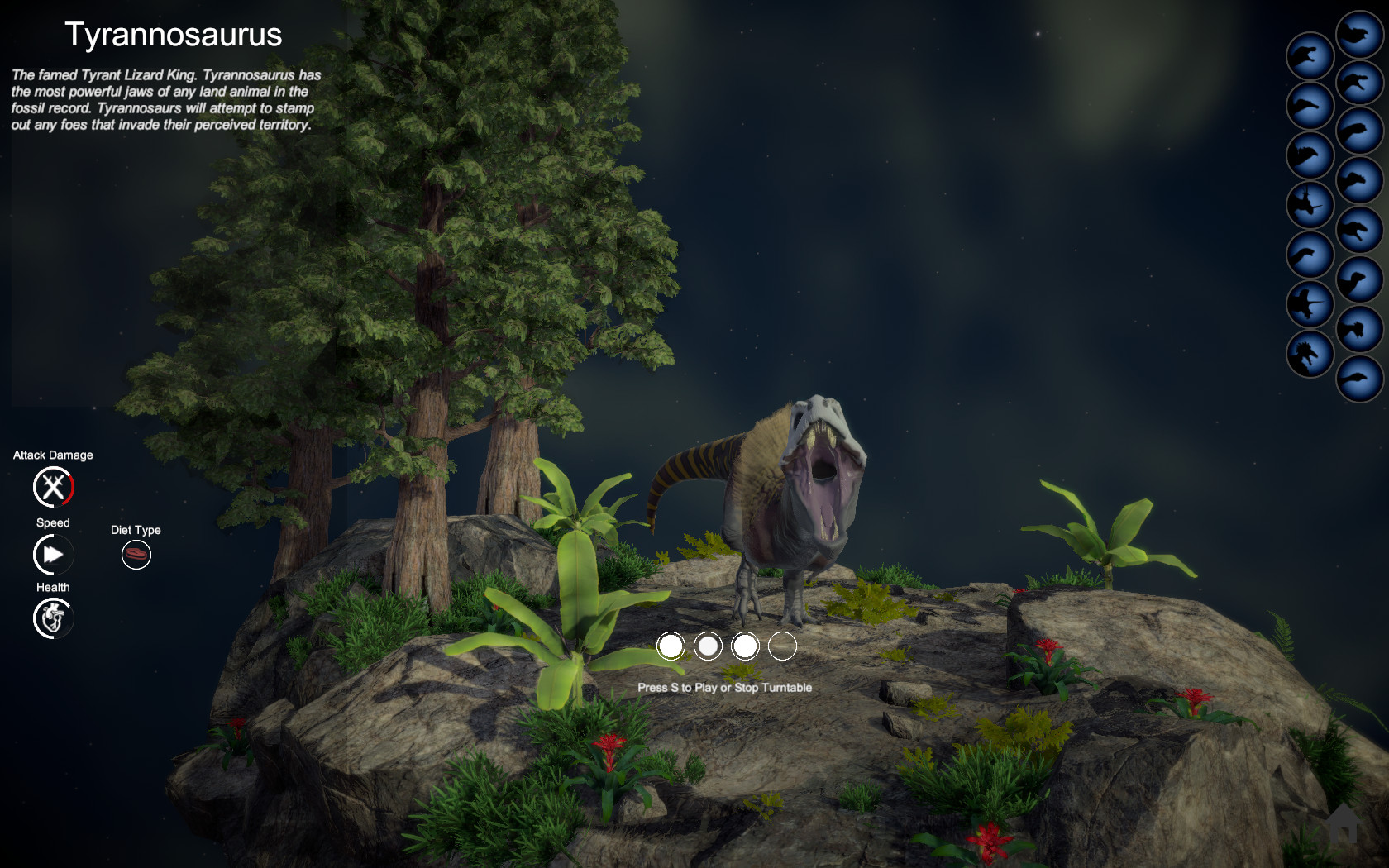 However, unlike our usual update where we post screenshots or videos, this time we also included an interactive demo so that you guys could see how the models look in-game. This demo is a part of the exhibition mode. The exhibition mode is one of the two main modes included in the game, with the other being the adventure mode. It must be noted that this demo is an early version of the exhibition mode itself, so a lot of elements will be added and further improved later on, but not to a point where it will break the core of what the exhibition mode is supposed to be, and that is to give detail information to players about the dinosaurs they've encountered, the game's lore, and specific events. Currently the demo includes only the information about the dinosaurs.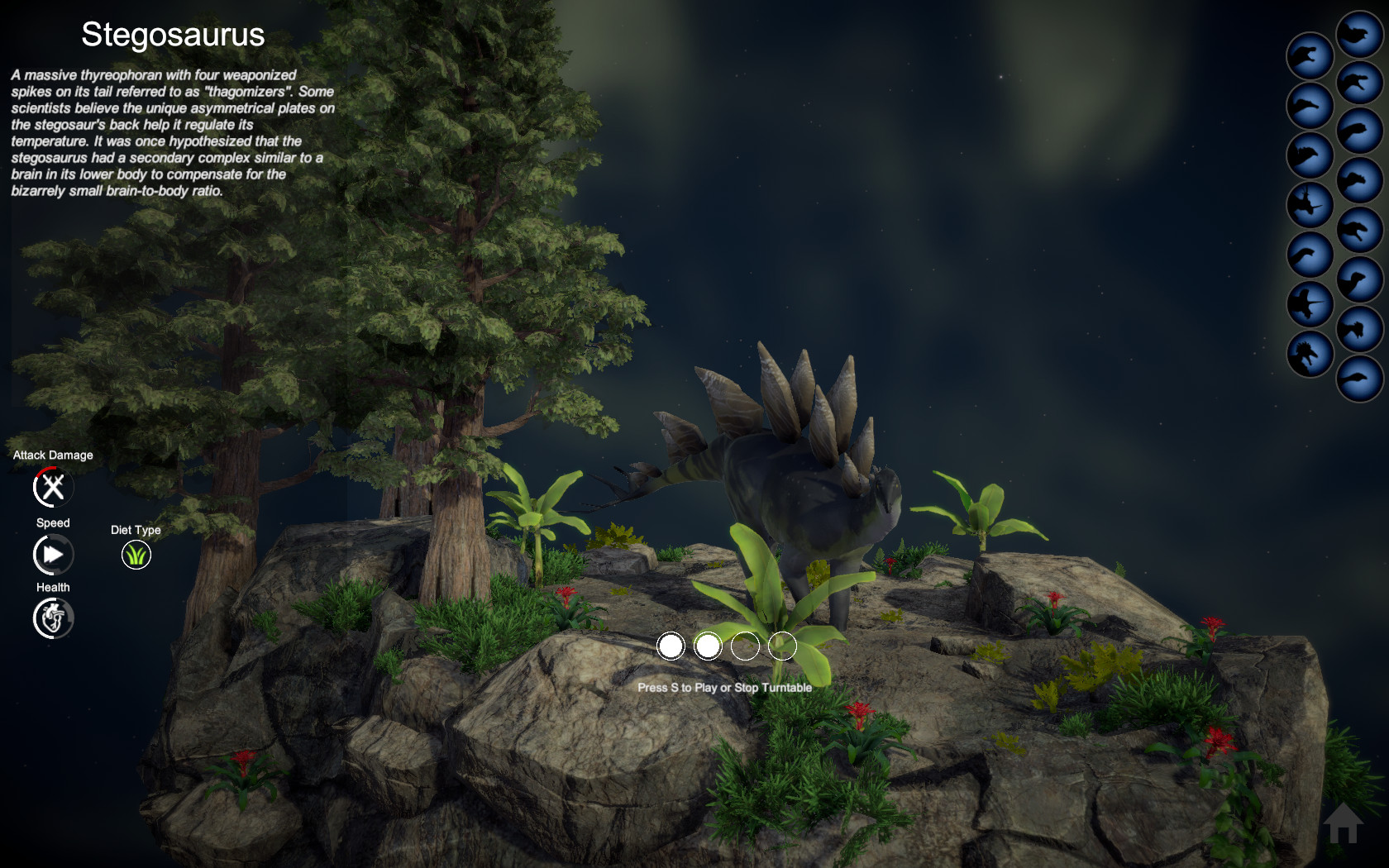 Aside from showing the models, this demo also serves as a medium for us to emphasize our game's tone, and how things will look and feel onwards. We believe it is important for us to give a clear picture to you guys about this game and to avoid misconception.
Click the link below to download the exhibition interactive demo:
We hope that you enjoyed the demo and we're looking forward to hearing your feedback.
And more updates coming soon!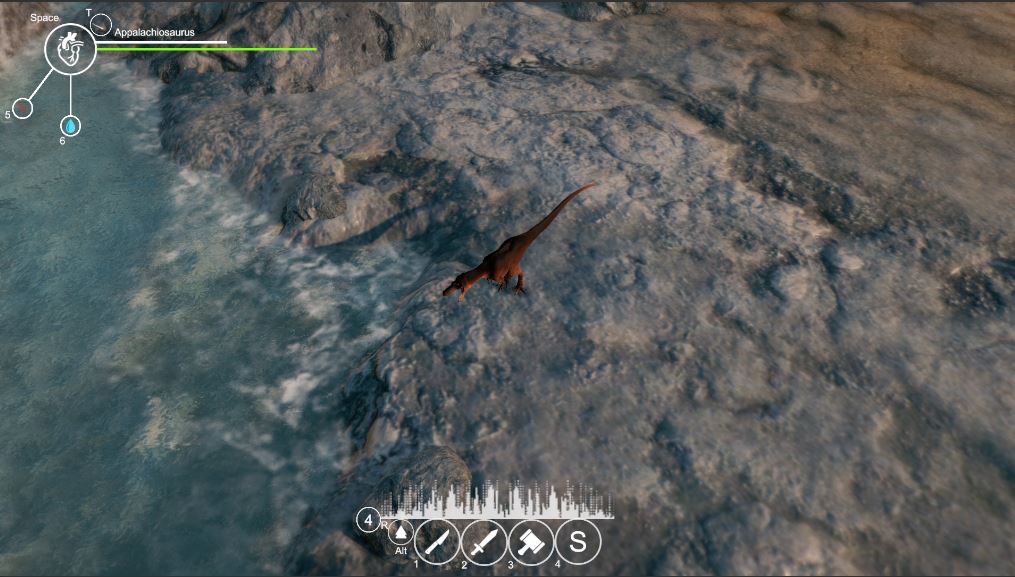 The image above is an in-game footage, currently not included in the exhibition demo.
Tune in January 22nd 2017