We want to create a game that's mainly about storytelling, and that's why we decided to make a classic point-n-click adventure.
But a main focus on the story does not mean that we're not creative in terms of graphics.
We developed a simple technique to quickly create normal maps for our characters, which are, in contrast to the world they're in, displayed in 2D.
The normal maps make the otherwise flat images look 3D in combination with light sources, blending them into their world.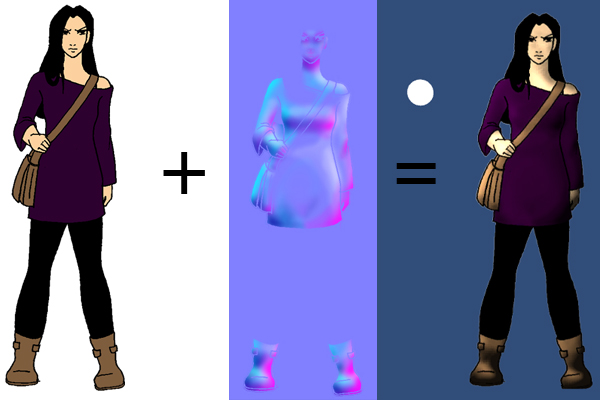 We uploaded a video for you, so you can watch the effect of this live: