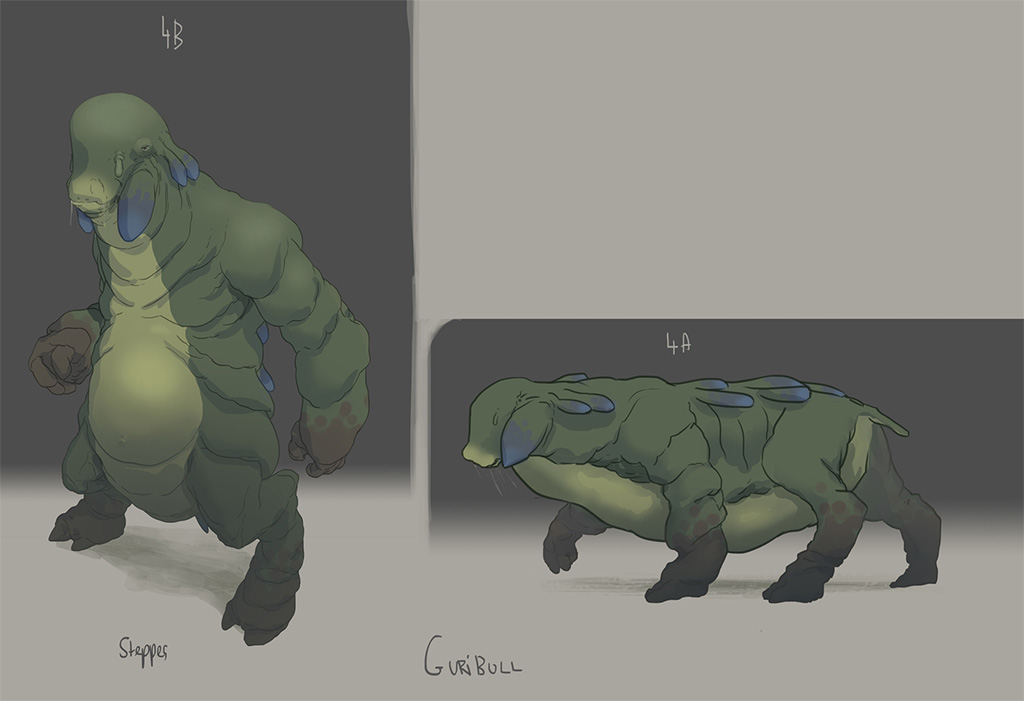 hey!
a busy week. a 3d artist of us, an aaa-artist, had to leave, quasi because for his realistic design style. we focus on cel-shaded design rather than rage-like realism, so sth. felt wrong, and we talked and decided to make a tough but honest decision which is best for all. you know, the style of an artist is often nothing you can discuss or change. this led obviously to a number of important issues, which now brought and extended the landscape generator, changed some art workflows, and such. but from now on, we're only a bunch of 4 people (2 devs, 1 2d artist and 1 3d artist, all full time) plus 1-2 externals (1 composer/sound designer and perhaps 1 part time 3d asset helper), like some weeks ago. we're working hard on that gameplay prototype, and at the same time on 3d assets of animals, plants, trees, and items.
and (ta da!): we're looking forward to unite 2013 and pax 2013, where btxsqdr give a talk about landscape generation and mesh simplification, and by this (hey!) he'll show a pre-alpha of proven lands. dekdev and couchy are this weekend at the berlin mini game jam. more soon. btxsqdr gave recently a quick and small game/webgl talk about a small html5/webgl roguelike he did within two days, for fun. see below for a vine and a picture, if you've too much time. :)
proven lands is making good progress. more in-game screenshots of proven lands soon, and more details about team, gameplay and story also.
btw that super-pre-alpha of a webgl roguelike by btxsqdr:

Vine.co