This 18+ only game modification enables the players to revisit the ancient battlefield in terms of dimensionality never seen before. The player can be one of the Amazon factions with their swift mobile forces, or the Romans with long range artillery and minefields, or assume command of a long lost civilization, the Far East Celt, and learn how to deploy their terrifying linked-armor-cavalry, the latest Amazons: Total War brings you back to the ancient world full of surprises.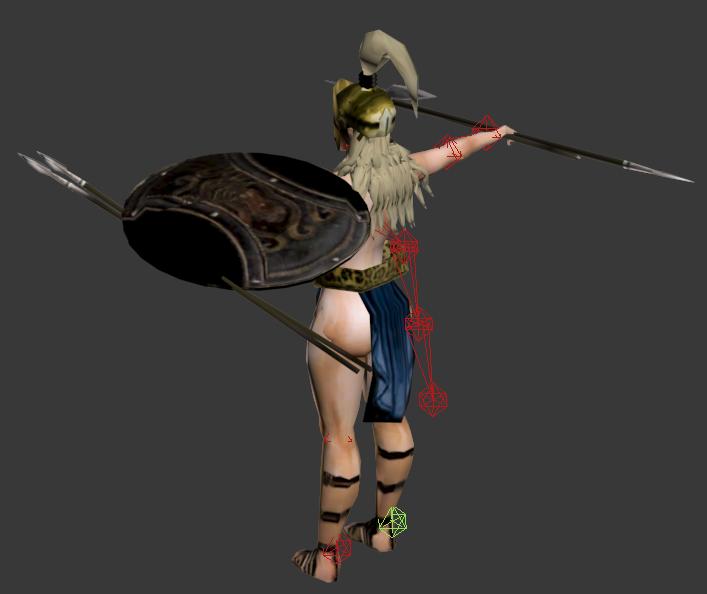 Fig 1-Amazon Ax Peltast Light Infantry
Instead of another me-too hoplite and legionnaire game, the Amazons Total War mod strives to bring the players the ability to explore many modern or exotic military concepts on the battlefield of antiquity. Such as
1. Mobile warfare with stand-off capability.
2. Area denial weapons such as minefield, a first in the Rome:Total War modifications.
3. Long Range Mobile Artillery, allowing fire support, counter-battery, rolling barrage and other modern battlefield operations.
4. Wagon Warfare rendering combat similar to WWII's tank units.
5. Guerrilla Warfare, allows Amazon agents to infiltrate into enemy territory and raise her own faction's army deep behind the enemy line. Another First on a Total War modifications.
6. With the long lost civilization called the Far East Celt, player can explore the use of Linked Armor Cavalry, a dominating cavalry formation in Eurasia for centuries. Another First in any video game.
All the details of game are based on meticulous anthropological studies, many of the theses were long lost in history (as in His-Story), but were probably close to reality at one time or another.
The 7.0 Amazons Total War features
1. New Linked Armor-Clad Cavalry animations
2. New Suebii (German) Quest
3. New Roman Elephant troop
4. New animations
5. game re-configuration make recruitment and combat more balanced
6. corrections of animation problems of previous releases.
7. New adjusted strategy
8. More challenging renegade and rebels.