Alur`Mulkarr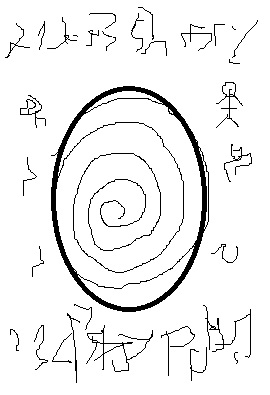 Enemy, who was the same horrible as famous Yotuns.
Alur`Mulkarr was living giant planet, which appeared in the Qilimanjaro System many thousand years ago. This planet had own mind and even can talk with the help of million sound-plants. But Alur`Mulkarr was need to eat too massive space solids like smaller planets or even stars. Alur`Mulkarr ate almost all planets in Qilimanjaro System with the help of Murabit creatures. Murabit army was created in the Mulkarr planet by the central mind. Murabits had abilities to eat energy of other planets. When they did it, part of their transformed energy transmitted to Alur`Mulkarr central mind. Mulkarr started to have more energy within, but central mind was need to improve skills and all power. Evil is starting to be more tough and powerful.
Alur`Mulkarr left the Qilimanjaro System and made great journey to the other universe sectors. Living World killed almost 5 billion creatures, which lived in several planets. Murabits ate their energy and transmitted to central mind. This horror was increased and soon Alur`Mulkarr mind decided to create more Murabits. Living planet created almost 5 trillion creatures and sent it to the universe. Bionical space ships of Murabit army made several attacks to other systems. Many races heard about this threat and started to create powerful armies. Stra`Jis Empire created powerful fleet against Alur`Mulkarr and tried to crush enemies forces in the space. But Murabits created Psychical Death-Signal and many Stra`Jis space commanders made suicides in their ships. Psychical Signal killed many enemies of Alur`Mulkarr. They killed themselves.
Stra`Jis Empire was almost under the full defeat. Alur`Mulkarr Mental army destroyed all fleet of this state. Stra`Jis send ambassadors to their allies - Elf`Urr race (elves-like creatures, which have good army and powerful positions). Elf`Urr supreme rulers sent to their allies help. Murabits Invaders were destroyed in the one big battle. Some of them killed in the time of Stra`Jis capital siege. Others were destroyed by the help of sorcerers in the space. Allies noticed that fire made too much damage to Alur`Mulkarr creatures. When Elf`Urr and Stra`Jis races tried to destroy the whole planet Alur`Mulkarr, central mind of this planet teleported himself to other star system. All living planet simply disappeared. Stra`Jis and Elf`Urr made that day as the day of greatest victory. Alur`Mulkarr Invasion was stopped.
But after some hundred years, this mystic living planet appeared near the Earth Alliance territories. Earth Alliance was in war with daemonical Yotuns. But Gods sometimes can be extremely violent. Yotuns are truly pain for humans.... but Alur`Mulkarr can make more pain and death. Humans simply haven`t technologies against this new threat. Whats will be with you ,dear universe?
---