It's almost a calendar year to the day when Shallow Space was concieved, I used to sit at my computer grinning to myself as my alternate destiny began to take shape, these days I keep myself simmering at cautiously optimistic as the fruits of the years labour begin to unfold. What drives me at the moment is making people happy, I see the likes and the positivity and I think 'actually these 16 hours days are worth it' but enough romantic, self-indulging tripe – let's talk shop.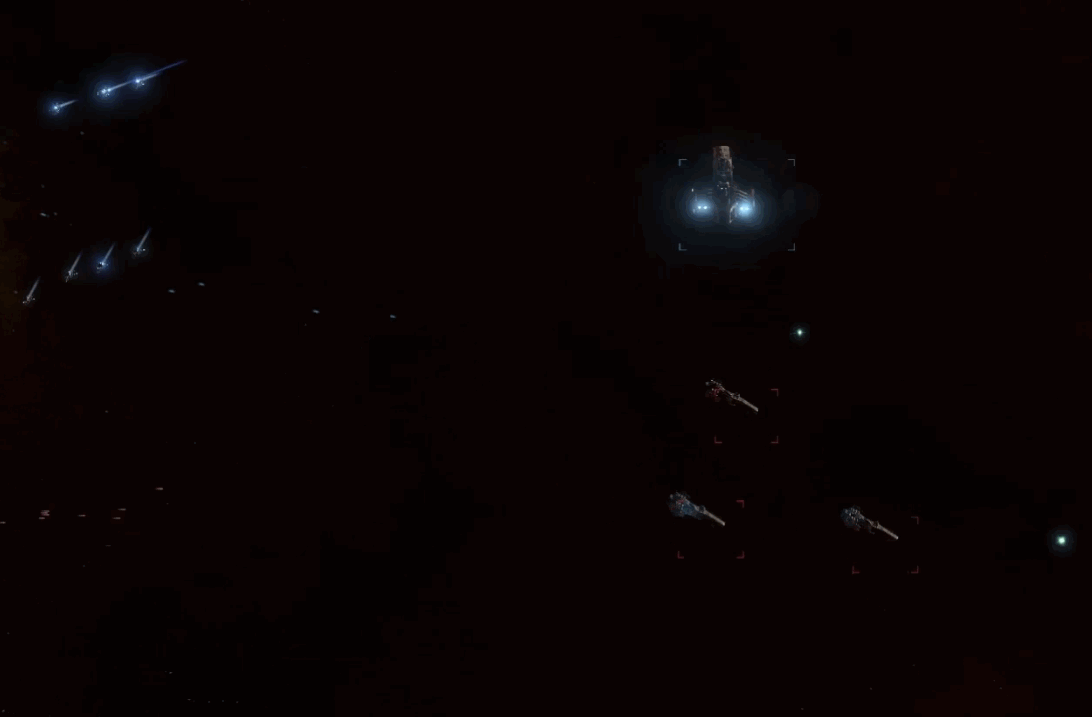 There was a moment in the week just past when my overworked fingers settled peacefully on the spacebar and I started to smile; it was the moment I realised it was almost closed alpha time. Alas funding is on the brain and the team is geared towards conjuring the media and wordings required, sourcing suppliers for tangible goods and other mindlessly time consuming tasks. But for the first time in a year I see a purposeful and clear sequence of events and that my friends, is a very good sign.
We've smartened up the UI quite a lot. Forced to do some thinking about what would look best we started looking for inspiration – I personally love Amplitude Studio's work with Endless Space and their latest game Endless Legend, in particular I like the UI in those games; it's plain and understated – out of the way and perfectly functional. We've already taken steps to reduce the level of complexity in the 3D world itself but there are some valuable lessons for us to learn from Amplitude and not just from their games UI.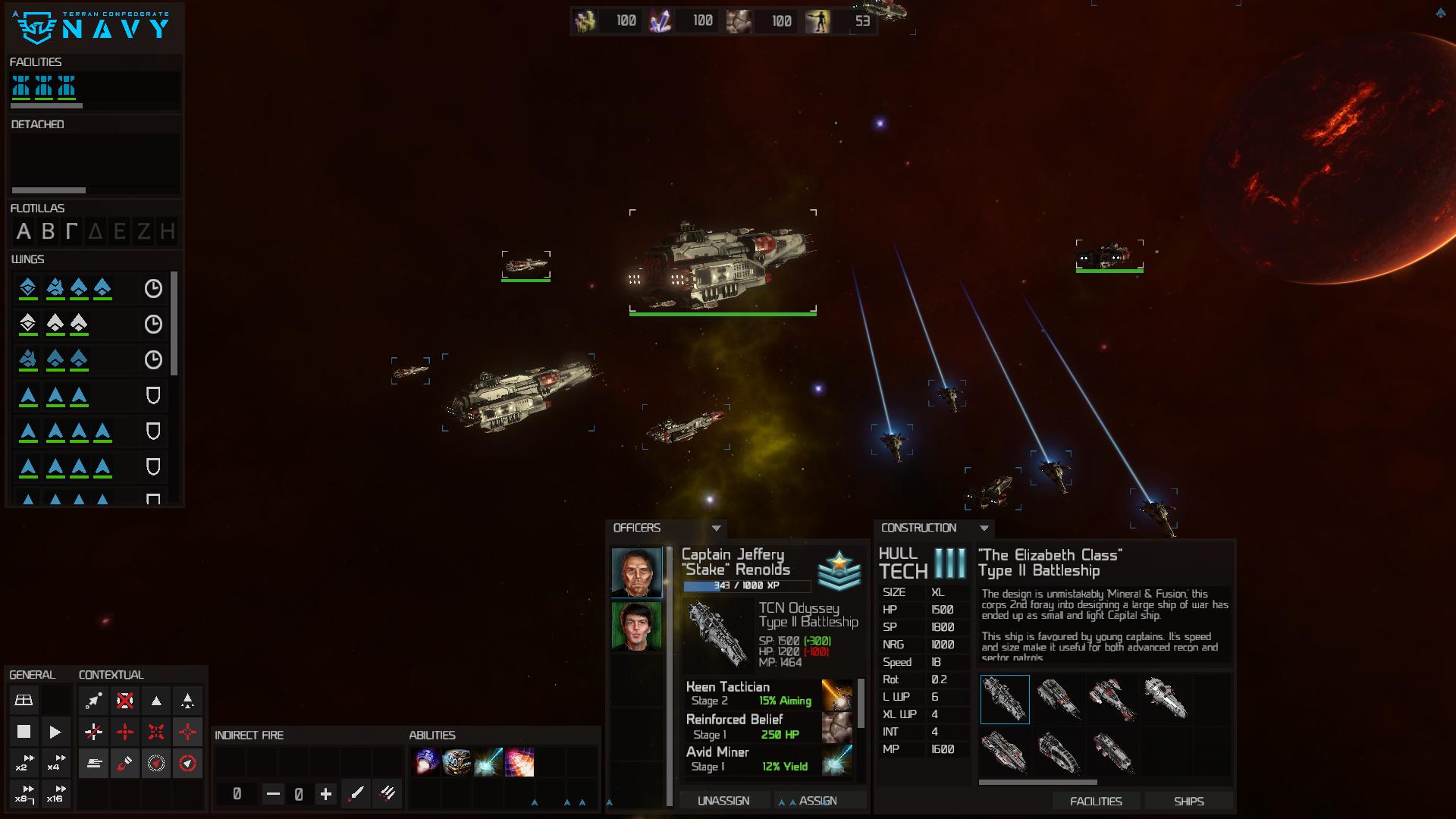 So in the background there's this hidden myriad of lore and attributes, an entire world created just for you waiting to be uncovered. Well it gives us great delight to be able to realise some of that within the game itself, Brian will go into the specifics over on the blog later on in the week but this image should whet your appetite for that gaping unknown. In particular you'll get a peek at the ship config mockup.
With an alpha in sight I start thinking about the excitement of Early Access, how we can ingratiate you for your commitment to this project. But if you have a little think about it the answer is simple really; we have a stable platform to build upon and we will continue to fold in weapons and ships, play areas and features, yet in the background develop the story and scripted mechanics to complete the title. As I say friends the path is clear, not long now – the pieces are falling into place.
We hinted at some changes to astrometrics, it was just a theory anyways and when we brainstormed the 'what if' scenarios fully we quickly found holes in that concept. But the solution is far more exciting actually, mass combat all in the same zone without unwelcome transitional interruption. I made some useful prototypes and proved that concurrent and discrete activity around multiple planets is very feasible, so at the least it was a useful exercise and at most a fortunate discovery before we had made the commit.
Finally I have to say I'm warming to the idea of this Kickstarter, I've talked it through with the guys and I had still convinced myself it was begging before realisation struck: There are people out there who want to be part of the development process but can't code or draw, other good folk who know a decent cause when they see one and arrive in time to lend a hand and so it strikes me that; this won't be a game made by me and the team; this will be a game made by everyone of you people that stepped forward and decided to help. A game adorned with the names of hundreds of supporters and I tell you what: That is the part of this entire endeavour that I will be most proud of.
Also, the irony has not escaped me that I would indeed call these; Special Circumstances.
There's a new video up folks: Youtube.com and joining the newsletter will get you further juicy info as it emerges: Shallow-space.com
James