Hey all you action movie fans, here is the first release via ModDB for Double Action! Included are a bunch of weapons, one of each kind, akimbo pistols, and stunts including: dives, rolls, slides, wall flips, and even wall climbing! With of course slow motion, style perks, and plenty of style bonuses when you want to make that risky dive from the top.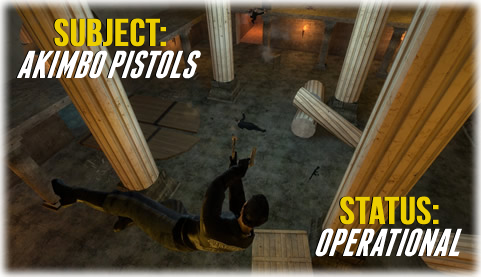 Remember this is still in alpha or is it beta?, anyhow things are bound to change and
we need your help figuring out what's good and what's not.
Be sure to stop by the forums to tell us what you think or if you have any skills go ahead and make whatever you want, since we are in open development, so show us what you got!
---
Join us THIS Saturday on June 22nd at 8PM EST for a major playtest!
There will be some recording going on too, that department definitely needs an update.
Hope to see you there!