Alpha 8 of our early access version is live now.
While the Bora mission is still being developed this update comes with one big new feature: Procedural planets. Meaning you can now generate your own planet with different themes, sizes, landmass, field resources, rocks and forests. The big dice button will generate some random values for the lazy ones among you.
In addition there is now a "test-mode" button in the campaign screen. The test-mode allows you to play all available planets and missions without unlocking them. This also includes all constructs in the free play modus.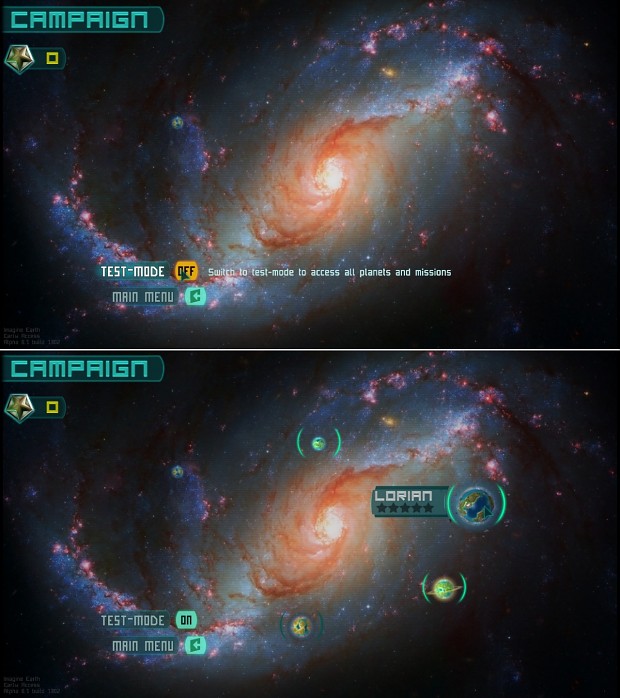 Additional changes:
Jens created a new galaxy for the campaign screen.
Improved the way underwater and coast textures are drawn near the poles so they don't look stretched anymore.
Ruins of Cite Centers can now be destructed.
City parts that don't grow because of mission resources or bad mood will show a small warning icon.
Changed the naming of our version so it's easier to use. Instead of 0.8.1.1302 it's now "Alpha 8.1 build 1302″.
Finally Buoy Stations and Watchtowers can now be built on fields adjacent to your build radius. This makes it easier to reach a specific region on the planet without using a City Center.
For the next update at the end of this month we are experimenting with AI and a new trading system to interact with natives and other colonies.
Jens & Martin