Alpha 0.0.5: It Moves!
The newest version of TactiX contains many improvements, two new skills and a whole new bunch of skins. Additionally a new mechanic has been added as well as a couple of new features. The full changelog is available in the news section of the launcher as always. We are going to cover the most important things in this post.
Movement
The latest update introduces a completly new type of abilities: Movement-Skills!
Every character has now received an additional abilty slot which can hold a single movement skill. These skills enhance, change or alter a players movement pattern. Future skills in this category may completly change the players walking pattern to frog-like jumping, sliding or even levitating/flying for short periods of time. Currently there are 3 movement skills including "Double Jump" and "Power Jump" (which had their type changed from utility skill to movement skill) and a new skill called "Windrunner".
Compatibility
The main reason why most people are unable to join public servers is because of the client and server version differences. With this update a new version matching system is introduced which marks outdated or newer servers in the serverlist by coloring them red and making them unable to connect to them.

All characters who were created prior to version 0.0.4 will now also receive the 11 starting skills if they haven't unlocked them yet.
Black Hole
A new ultimate ability is waiting to be discovered. Thirsting for matter and energy the "Black Hole" travels very slowly but consumes anything it touches (except for players). It is the first ultimate skill which also includes some defensive capabilities because it consumes incoming missiles and projectiles.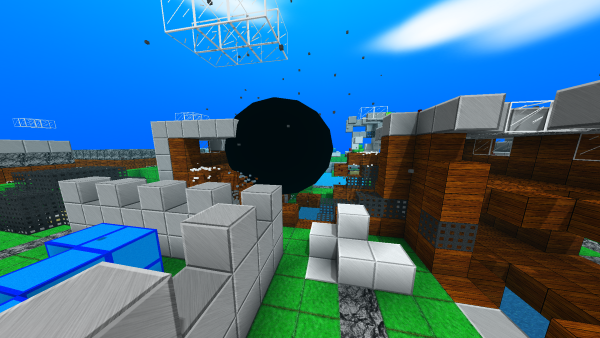 Forum
TactiX now has a forum on IndieDB! If you have any questions or suggestions feel free to share your opinions there.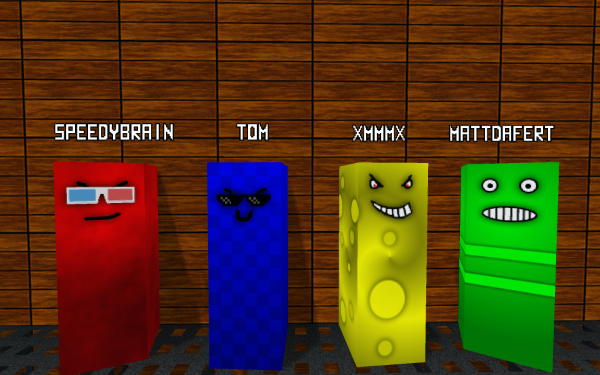 Next Up
Since the game is currently in alpha stage, the main focus is now on adding all planned features before the main polishing starts. All visuals, texts, names and menus are still subject to change. The next big features are going to be player enhancers, powerups and the new support/ultimate skill system.
As always thanks for your support and your engagement. Don't forget to tell your friends about TactiX and to follow us on Twitter and Facebook for recent news. We'd be glad to hear from you.