Alpha 0.03 is now available on Itch.IO. This new update addresses several issues as well as adds some new features such as functional eating tables and customized light colors.
Saved games from previous version may not be compatible with this update.
Colored Lights
Standing lamps have a new option in their info panel for setting their color. Dark and dreary or light and cheery, the option is now up to you.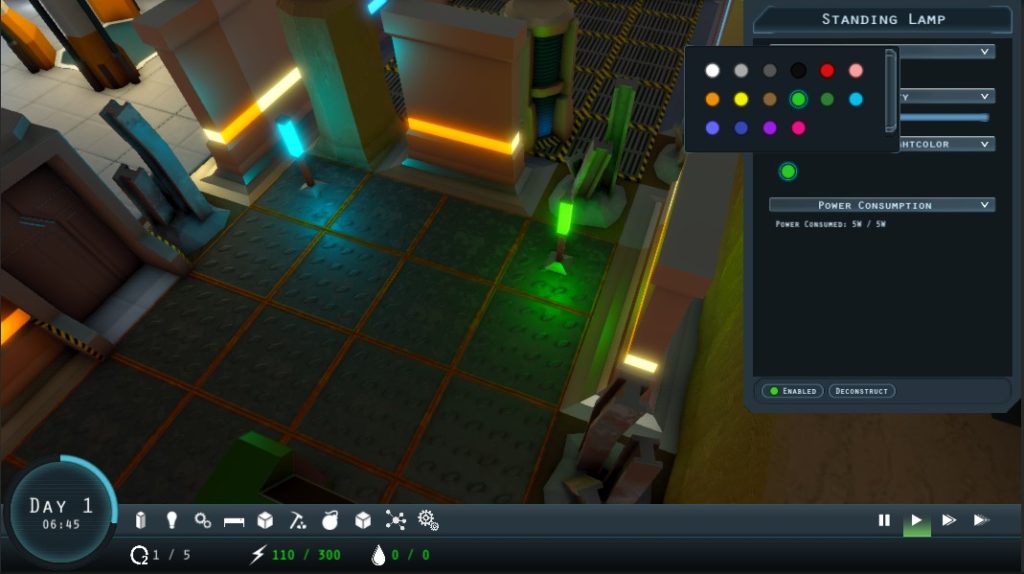 Eating Tables
Colonists now have an eating animation while standing and will use eating tables. Colonists will eat at an eating table if one is available and it has seats available.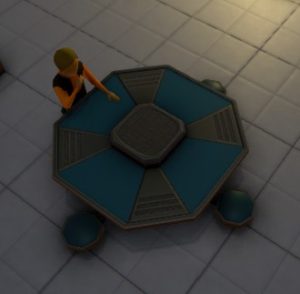 Bug Fixes
Several issues have been addressed to improve stability and remove game breaking bugs. For more information take a loot at the release notes below.
Release Notes
Updates
Added eating animation when eating standing up
Colonists will now eat at an eating table if one exists and there is a seat available
Added harvest crop animation
Can now change the light color for standing lamps
Deconstruction now removes the structure immediately if it hasn't been built yet.
Minor increase to colonists hunger rate
Dead colonists will now disappear shortly after death to avoid body clutter
Fixes
Item containers placed on crop fields are now visible and selectable
Colonist now selectable when sitting at a computer station
Fixed missing keybind options for camera view modes (Normal/Power/Water)
Conduits no longer invisible when placed under walls and some structures.
Fixed issue with some scattered robots/stasis capsules not being generated on new game
Colonist will stop actively deconstructing structure if deconstruction is canceled
Fixed possible crash when deconstructing an object while it's attempting to connect to a power source
Fixed issue with game becoming unresponsive when closing an object window with an open drop down list.
Fixed issue with some map seeds not generating water. All map seeds should now have at least some water available on the map.