Well, it took me a day and a half to acquire and edit these sounds, but it's done. These sounds have been collected from FPSBANANA and a few from Flashkit. Do not worry, I have credited the appropiate people. :)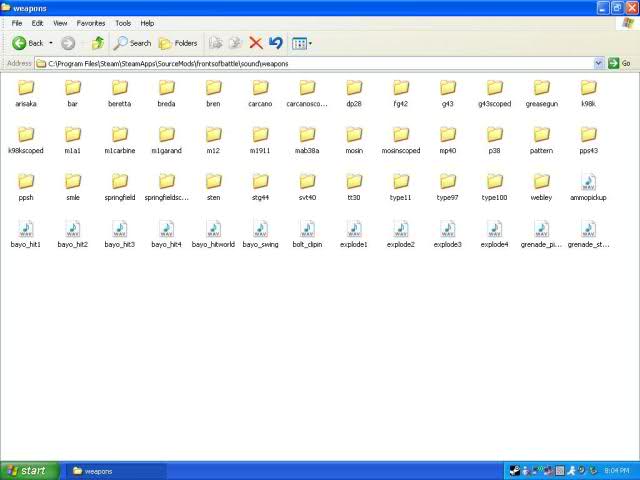 I took two weapons (Type 44 Calvary Rifle) and the Tommy Gun out because I felt that they were not necessary. I also forgot to add in the rocket sounds for the Bazooka & Panzerfaust and sounds for the machine guns; I will add them in tomorrow.
If you guys are asking yourselves "Any sample, AI?" then look no further.

Fronts of Battle Mod for Half-Life 2 Mosin-Nagant Demonstration audio - Mod DB
We have taken a big step in the progress development, as sounds are obviously a big issue in any video game. XD