Jamopolis Games has launched a beta version of a new mobile game Alive 2 Survive and is looking for some daring players to give it a try on both iOS and Android devices.
Inspired by decision making games like Reigns and Choices, Alive 2 Survive is a swipe-to-survive game where you make tough life or death decisions to keep your group alive for as long as possible in the zombie apocalypse.
DOWNLOAD THE BETA!
If you are interested in testing the game you can download it here:
iOS Test Flight Link: Testflight.apple.com
Google Play Beta Link: Play.google.com
SCREENSHOTS
Here are a few screenshots from the 1,000+ unique cards you can encounter in the game: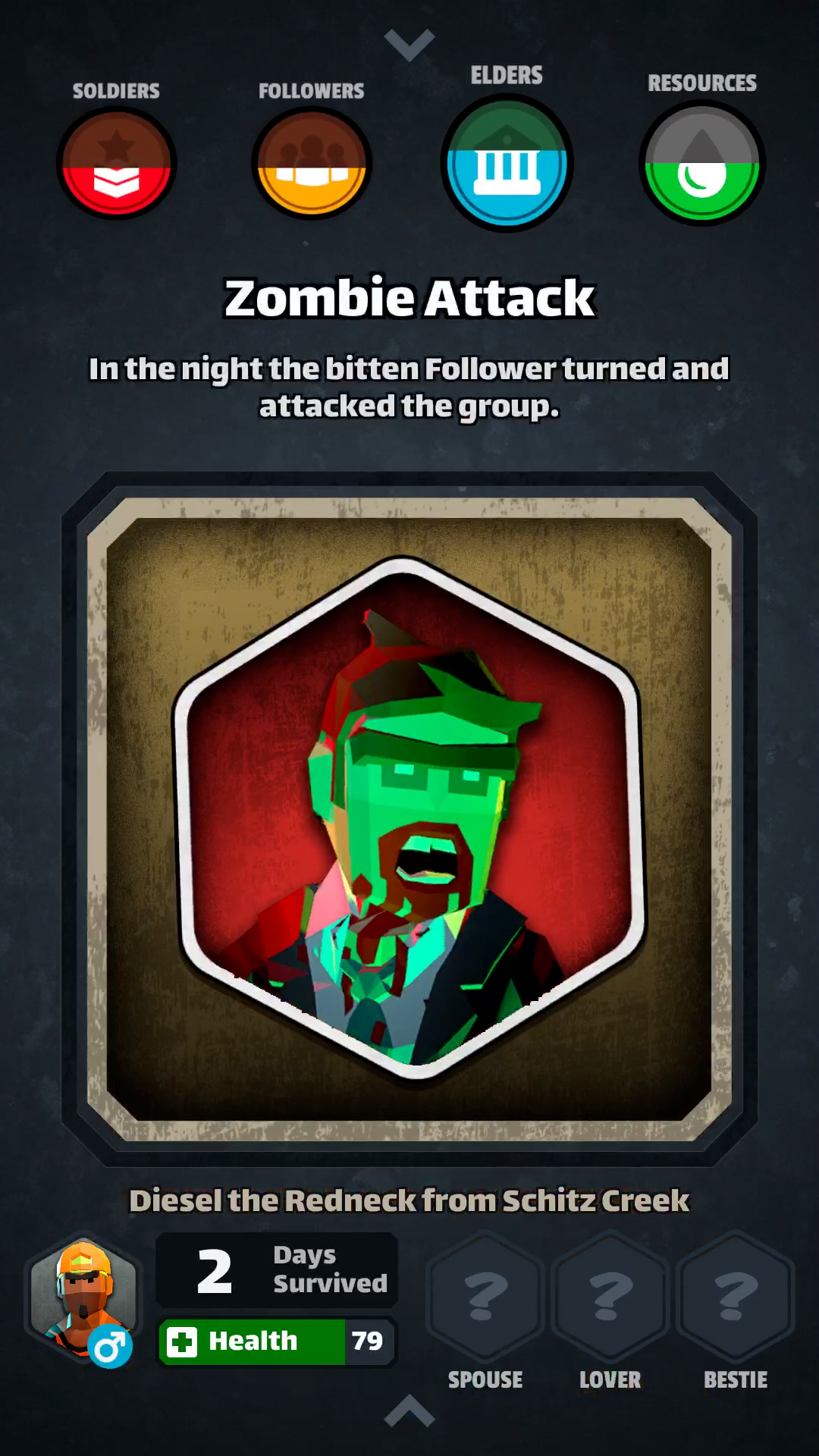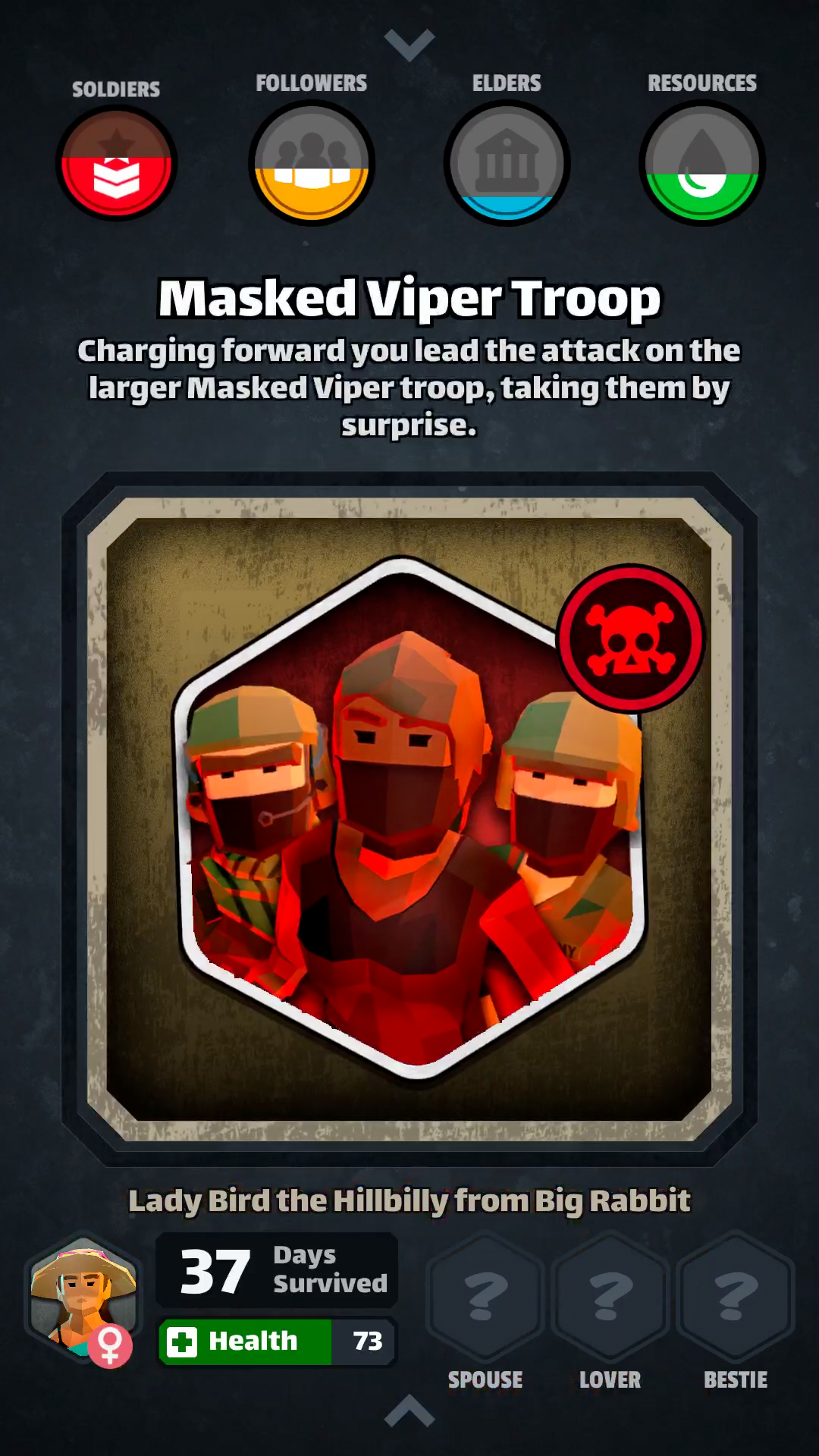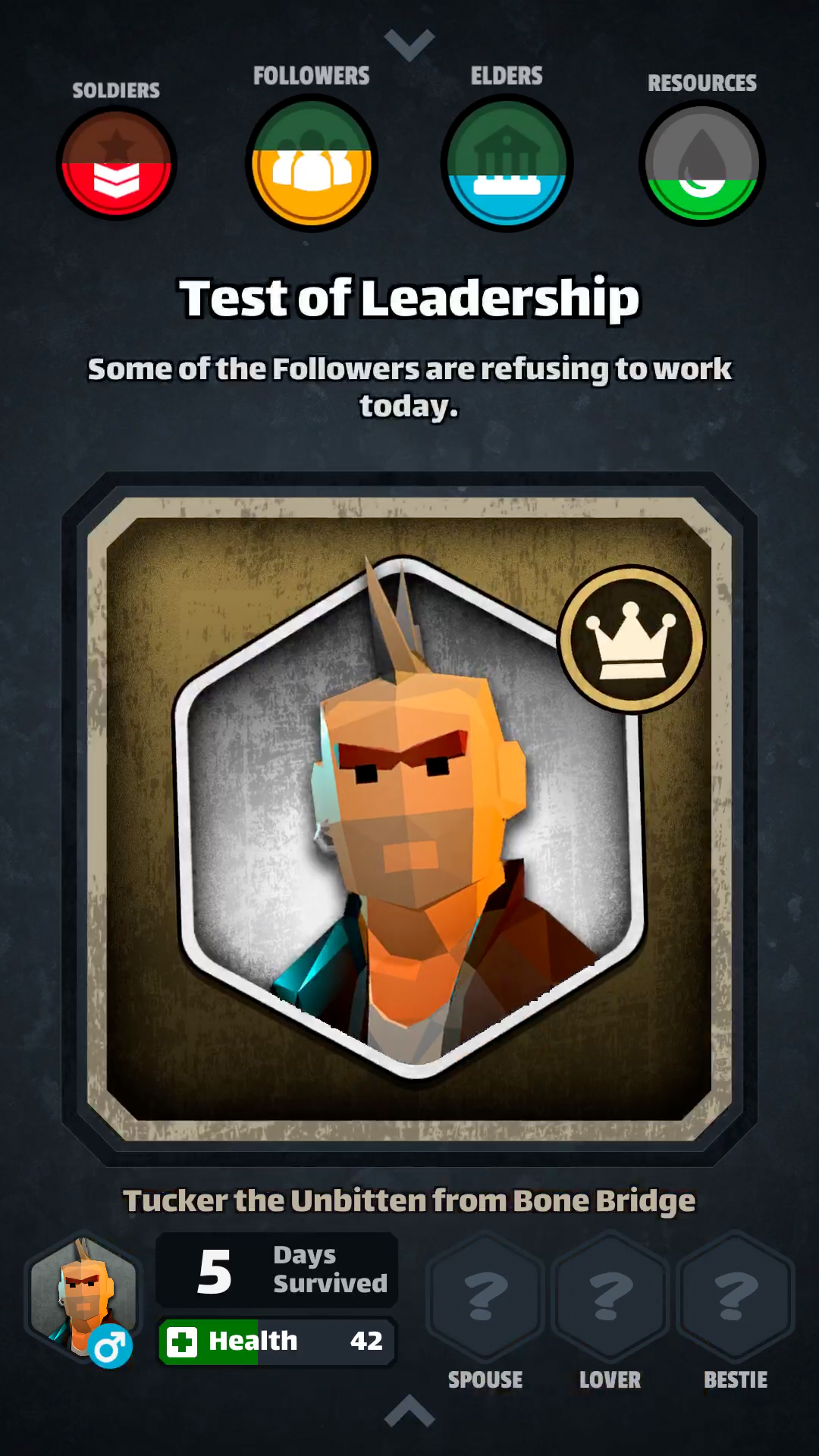 CHOOSE YOUR DESTINY
Are you a ruthless, cold-blooded killer who will do anything to keep your group alive? Do you put preserving civilization and your way of life over the lives of individuals? Or are you just living day-to-day to enjoy whatever pleasures you can find in this zombie infested world? You make the choices that determine your fate and live the post-apocalyptic life you always dreamed of.
Have fun playing the game and let us know if you have any feedback.
Thank you,
Alex Jamieson (Jamopolis Games)