The third installment of Alien Arena's iconic alien characters may seem a little more familar to long time players - and for good reason - it's based more on the first generation rather than the second. However, that is not to say that some second gen ideas didn't find their way into the third, and it's also fair to say that the third generation drew on a far larger set of influences than either of the first two iterations.
Most people see the aliens in Alien Arena and think "Mars Attacks" - simply because well, it's a goofy, big-headed alien in a glass helmet, and that movie was probably the most recent example our generation relates to. However, while certainly that creature has it's share of influence, it's only a portion. The first generation aliens were a bit of a mix between that and the classic "grey" alien.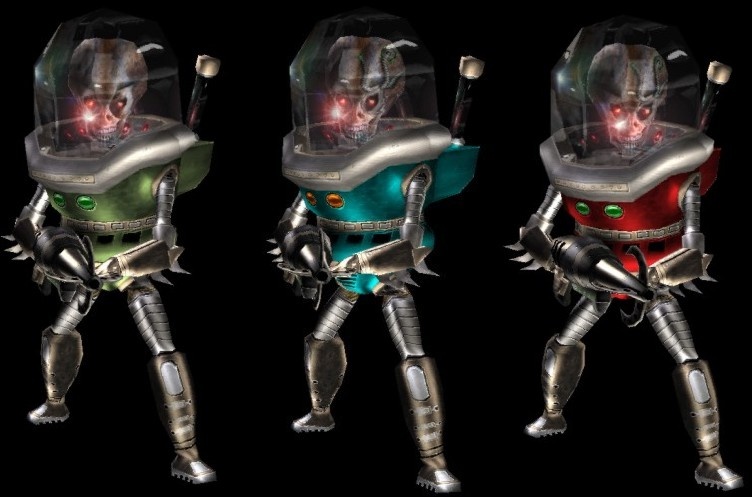 With Generation 2, I took a different approach. While on a trip to Las Vegas, I saw a fetal skull in an exhibit, and though, wow, that looks like an alien! It was time to revamp the game's artwork after 4 years of it being the same, and I had decided to give the game a darker, more serious tone. Shown here is the later, updated final version of Generation 2 with a bit of battle damage and extra tubing.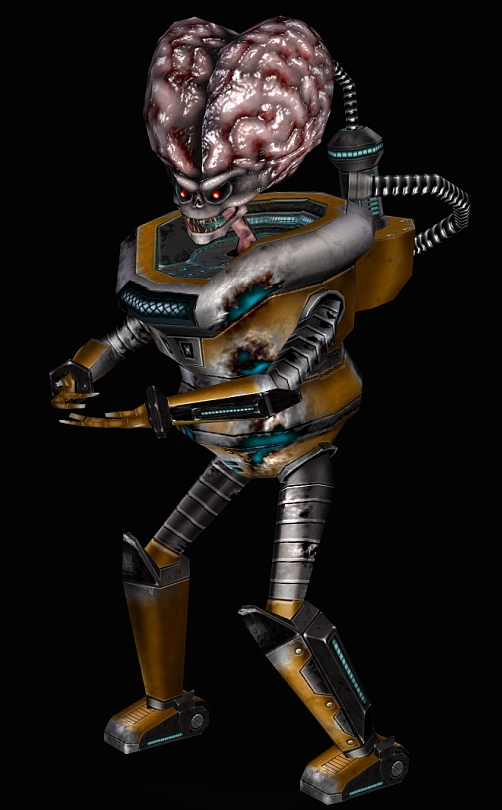 The newest version of the aliens sought to modernize the level of detail, to continue with a gritty, damaged appearance, but try to recapture the spirit of the first generation. The creatures drew on a much larger pool of influences, from the Metaluna Mutant, Invasion of the Saucermen, Mars Attacks, War of the Worlds(remake), and distinctly, a bit of Gigeresque style.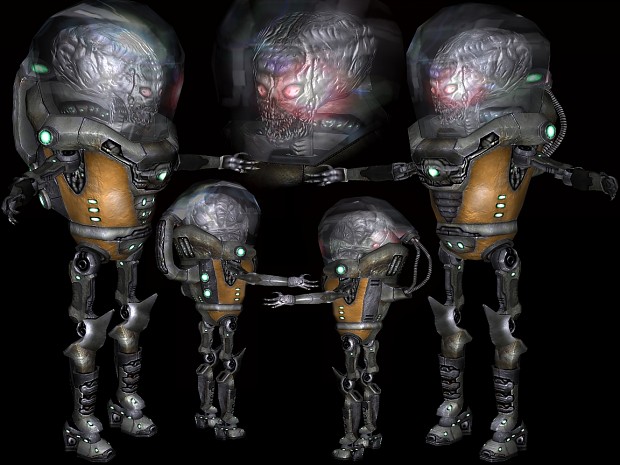 Maybe some of these reference are lost on younger generations, or those who are not familiar with classic sci-fi, so here is a little image showing some of these classics, each one contributed a bit to Generation 3's new aliens.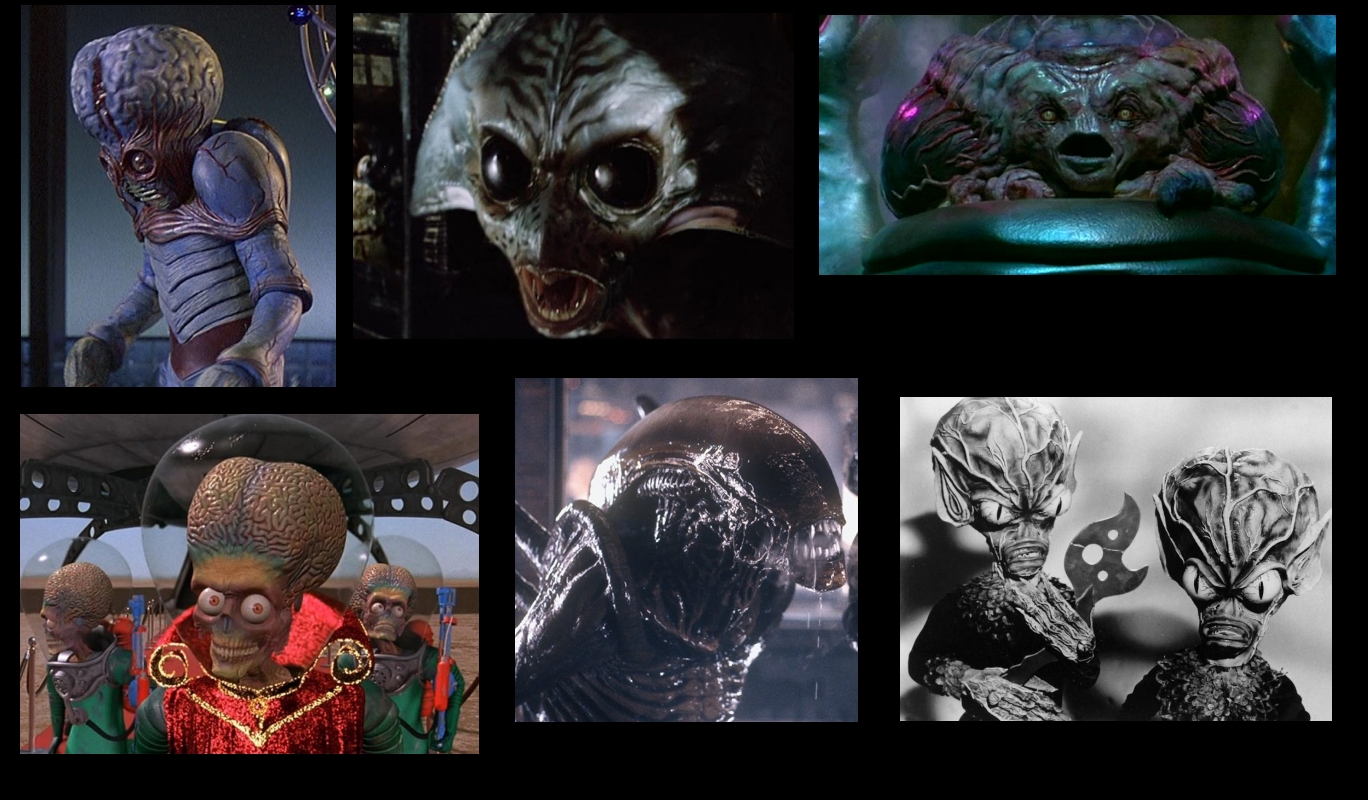 Next up - a few comparisons of levels and their evolutions.