Indulge in high octane air warfare in this adrenaline pumping game. Destroy Enemy Airplane and dodge enemy missiles. Put your Reflexes to test. Make new highscores to unlock more advanced Airplanes. Collect Special Powers to get an edge over the enemy. Link - Play.google.com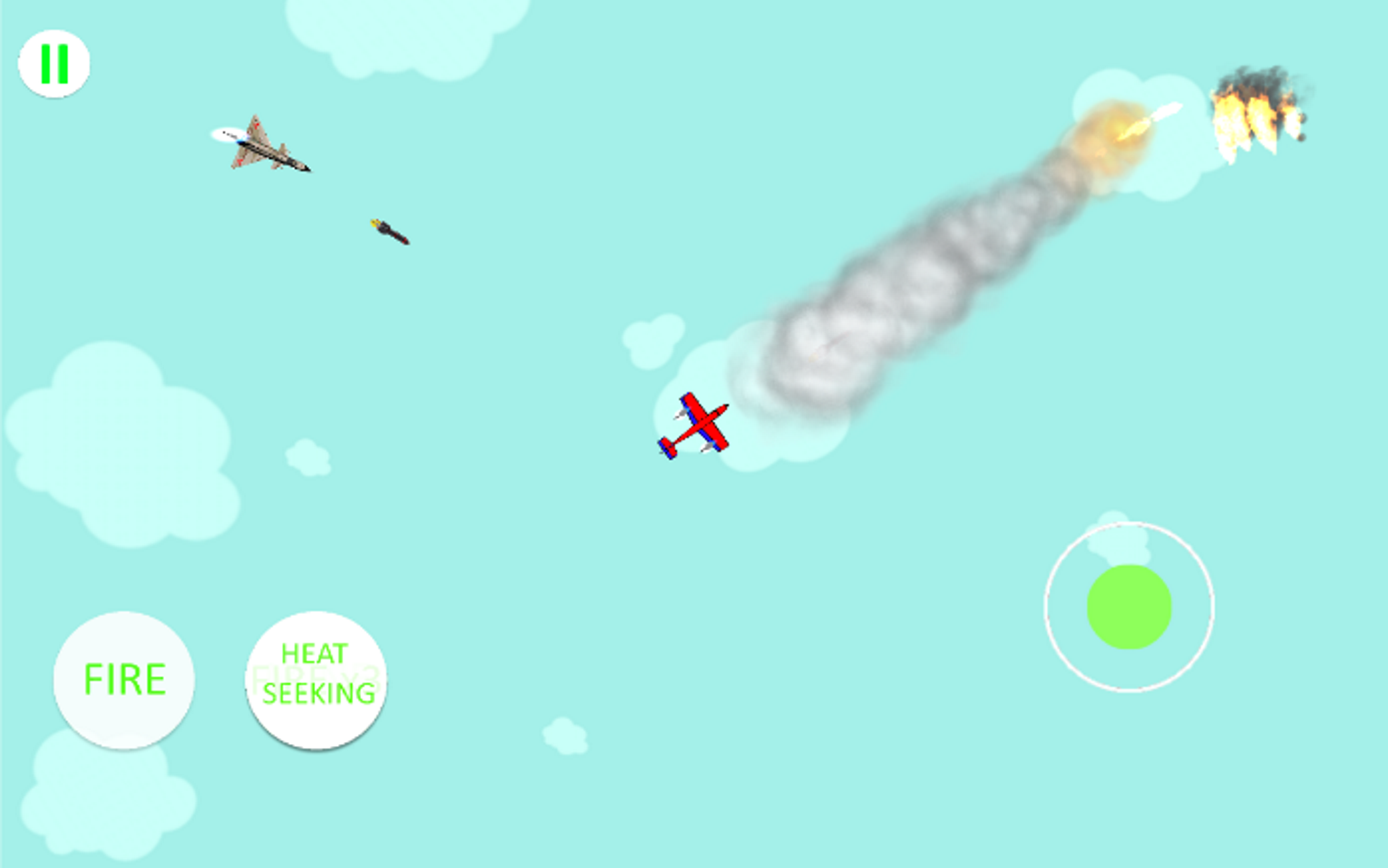 The game play of AirRush starts with your airplane and enemy airplane in the sky. You have movement controller to right and fire buttons to left. The enemy plane fires missiles which trail you (heat seeking missiles) such that you have to take quick turns to avoid them. You initially have 3 missiles as weapons with you to shoot enemy planes. There are power ups scattered in the sky to collect which give you special powers which include the following -
1. Heat Seeking Missiles - Use heat seeking missile power up to launch deadly missile that follows and kills the enemy airplane.
2. Mines - Drop a mine mid air to destroy missile following your plane. Strategically place mines so as to destroy enemy planes.
3. Triple Fire - Triple fire powerup fires group of three missiles simultaneously in different directions which helps to take down enemy airplane when its hard to aim.
4. Shield - It gives to extra protection to keep you going in hostile environment against enemy airplane attack.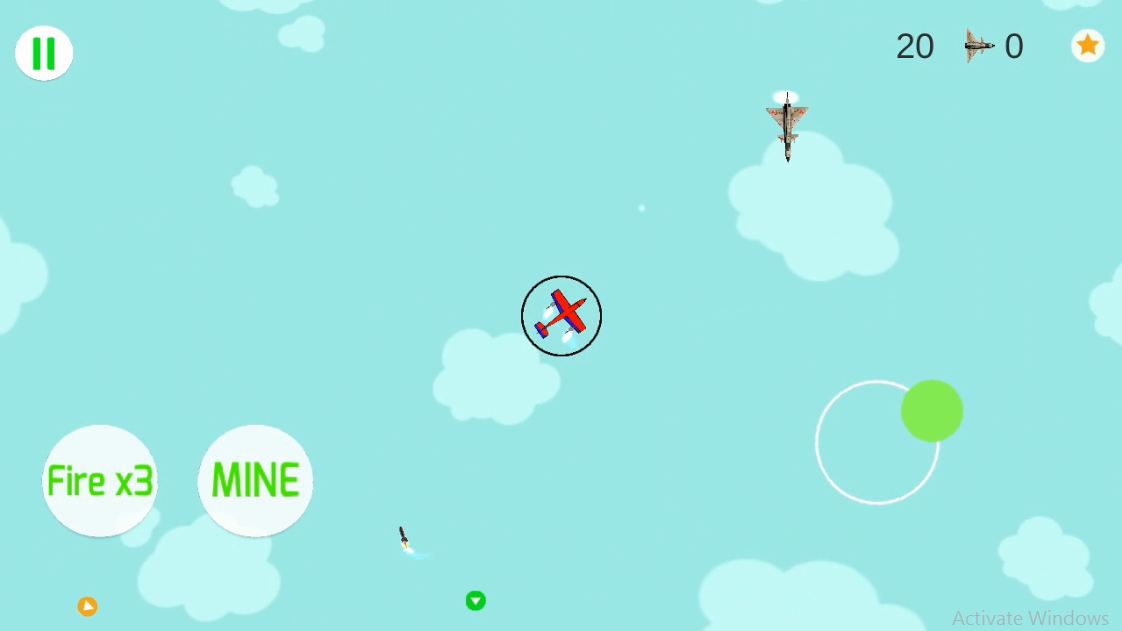 With all these powers by your side there is always an element of excitement in the game. As your earn more score you get to unlock better planes. The music of game is of patriotic tune which gives you feeling of real warfare scene. The game can be played as time killer. The more you play , the better you get. Try it out now - Play.google.com