Air Realm Terrain
It's a slow but steady progress. But the Air Realm terrain first pass is done!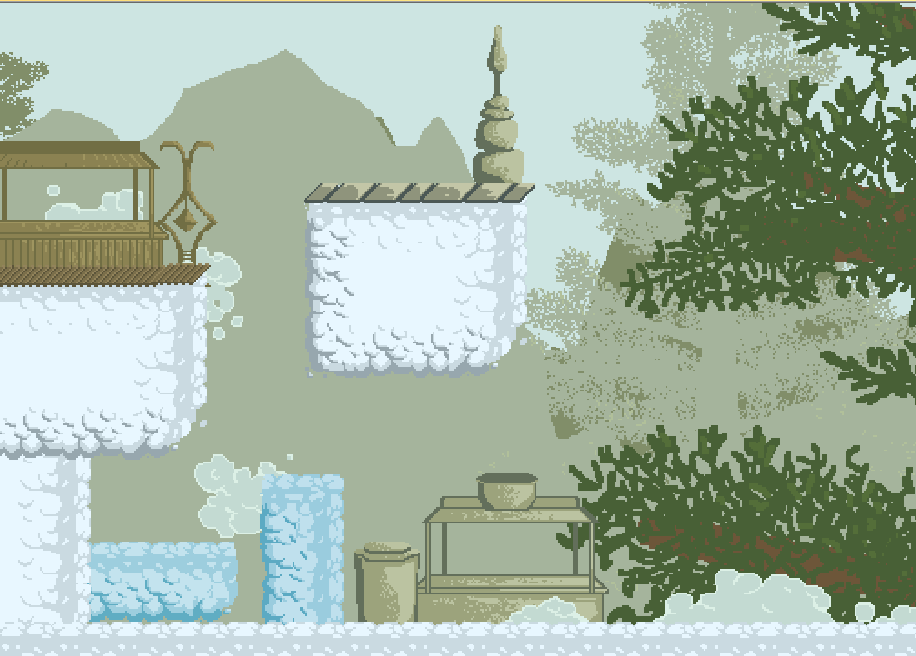 While there will certainly be some tweaks, I'm happy that's it's not turning out too shabby.
Tomorrow I need to make a couple generators and associated bits. Then I can make some levels!
Pre Alpha Trailer
A big part of the marketing side that I've been working on is a Pre Alpha Trailer. It should be done soon.
Things I've Learned
Creating video for trailers is nice, but it doubles as a great way to look again at your game and add some polish.
And to finish off,have a gif!
The Cadet Sparrowhawk, this is how I felt this morning. (Oh that reminds me I need to get the website blog going, it'll have details on the characters.)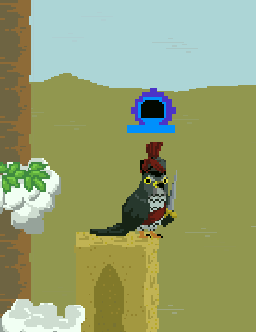 Thoughts, suggestions, and questions are always welcome!