I am proud to say that, over the past week, Age of Petty Kings has been a major success and we are approaching 1,000 downloads as we speak! I have already begun to work on 2.0, and am confident that it will improve the game in almost every way. Thus far I have worked on:
Adding New Settlements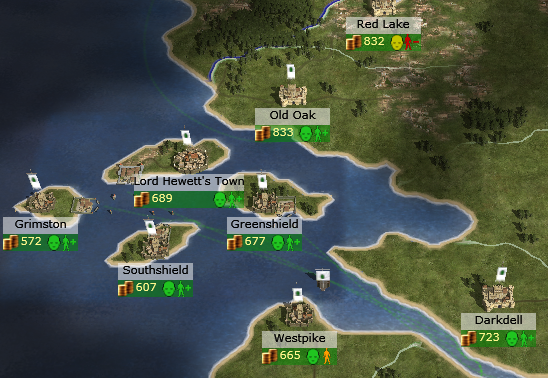 The changes to the campaign map will be augmented by nearly doubling the number of castles in the game, each one with unique houses (both lore-based and original). This will both add more variety, as well as allow players to maintain larger starting armies. I will also be creating many new recruitment regions (similar to how House Gardener recruits Osgrey and Ashford units in those regions), some of which could rise in revolt if you're not careful...
Adding New Units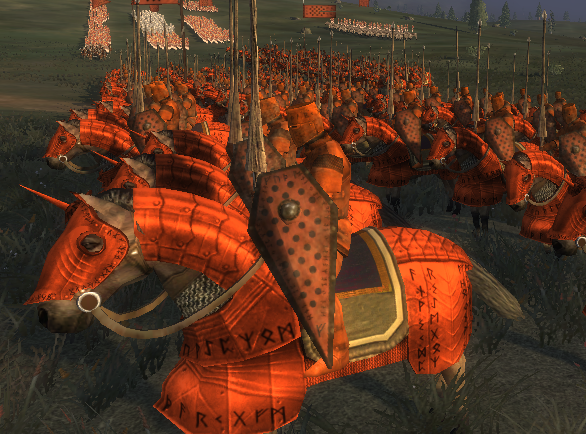 Due to time limitations, the 1.0 the rosters were a bit generic, with the same units being repeated over and over again. I will make an attempt to diversify these rosters by adding new unique units to liven up the rosters. This will unfortunately mean removing the provincial levy system due to hardcoded limits, but I feel that the unique AOR units will more than make up for it.
Donation Button
At the moment I am working full time but that only leaves me with 5-8 hours/week to mod. I have gathered some savings and, if I manage to raise enough donations to support myself for a time, I will quit my job and focus all of my attentions on making Age of Petty Kings 2.0 the best mod it can possibly be.
Here is what I will be able to include if I go this rout:
More Units: Unique AOR units in every roster, and much more variation of other regional troops.
More Scripting: Every faction will have both interactive and non-interactive events to both help/hinder them along the way.
Hireable Mercenary Companies: Similar to Call of Warhammer, these companies can be purchased by various factions and will provide their own unique rosters. Thus far I have settled on including the Banished 17th Ghiscari Legion, and Aemon the Exile's Valyrian Slingers (no dragons in Valyria just yet), along with many more.
Add Faith Militant and Crannogmen OR Night's Watch and Wildlings as Factions: I would very much like to hear your input on this. At the moment, hardcoded M2TW limits prevent us from including all four (though some people are working to fix that). The Faith Millitant/Crannogmen would be easier to implement, and would probably feel more "finished", but including the lands north of the Wall would be pretty cool as well (I can try my hand at Giants and Mammoths, but no promises though). Either one of these options will require the removal of House Sunderland, but I doubt anyone will be in tears over that ;).
Rivers and Hills Sub-Campaign: For those of you who prefer bigger starting kingdoms, I can put together a sub-campaign that lets you play as the 8 major factions that existed around the time of King Tristifer IV.
More Previews/Community Events: If I'm working full time on this I will have much more to show for it, plus you deserve to know what you're getting. I will also try hosting a few Hotseats/Tournaments to tide people over while I work on 2.0
I will continue to put in 40+ hours/week on this mod so long as the donations/my savings permit, so the more you donate the more of these will appear in 2.0. Obviously the mod will still be free to download, so in the end you are paying for everyone to get more/better content in the final version. I greatly appreciate anything you can give and hope that together we can make Age of Petty Kigns the polished and complete mod it can and should be. Thanks,
-Bert Haddad (aka Admiral Thrawn)