Hi everyone!
I'm LOSTⒶLLOY's artist Maruki, and this is Aftertile's devlog.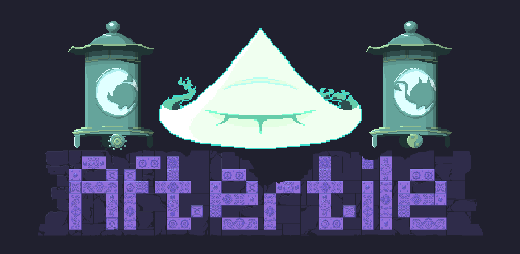 Name: Aftertile
Genre: floatvania
Platform: pc, mac, linux
LOSTⒶLLOY: Art: @MarukiHurakami , code: @sugoidev and songs: @wykdustin
(Additional songs: Thomas Hartmann, Paul Zimmerman)
---
Firstly, I'd like to introduce, and welcome once again, LOSTALLOY'S newest member: Dustin Van Wyk. Dustin is our musician and friend, and he will be part of our gamedev journey from now on.
Here's one of the first tracks he composed for the game: Shamans
Now, it's time to talk about the shrine maidens. Once more.
I'd initially planned to write this devlog about the bodhitiles, but as I continued working on the game, the shrine maidens kept growing and developing almost organically. I can't stop them!
As they initially were only the save system of the game, they grew to be an essential and integrating part of the game's story and world. They have a village, they populate the game's world, they interact with ghosts and they maintain the order of the Comet.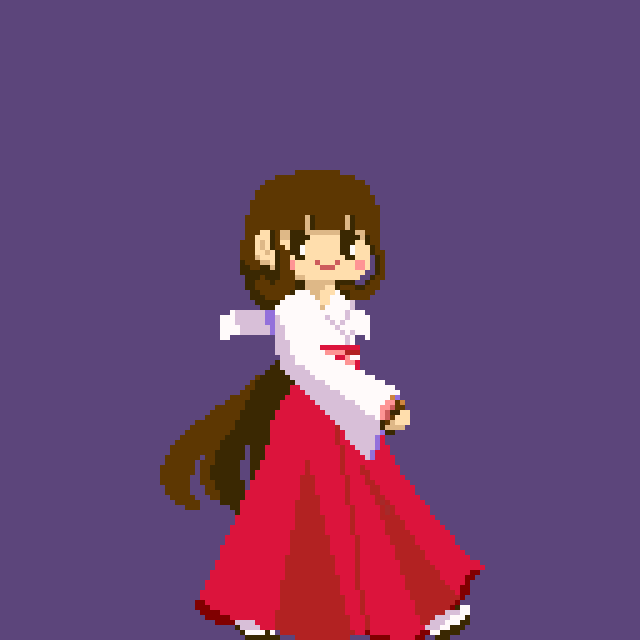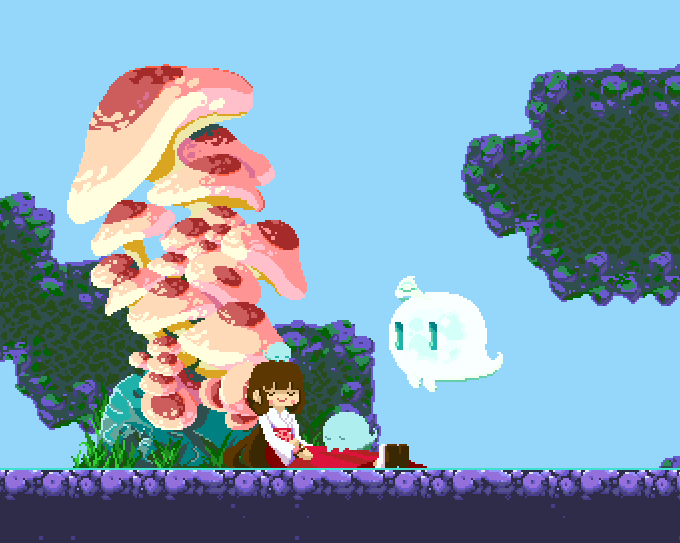 One thing that contributed a lot to this deepening was one of Dustin's compositions, "Shamans". I had a few ideas of how I wanted the shrine maiden village theme to be, and upon showing him the references (that varied from "I am Setsuna" to an obscure game named "YAS") he came back with the most enchanting tune! The bustling chip sounds and the constant and smooth beat gave the feeling of a very welcoming place that is full of life, and full of people doing things and going on about their business while still caring for others.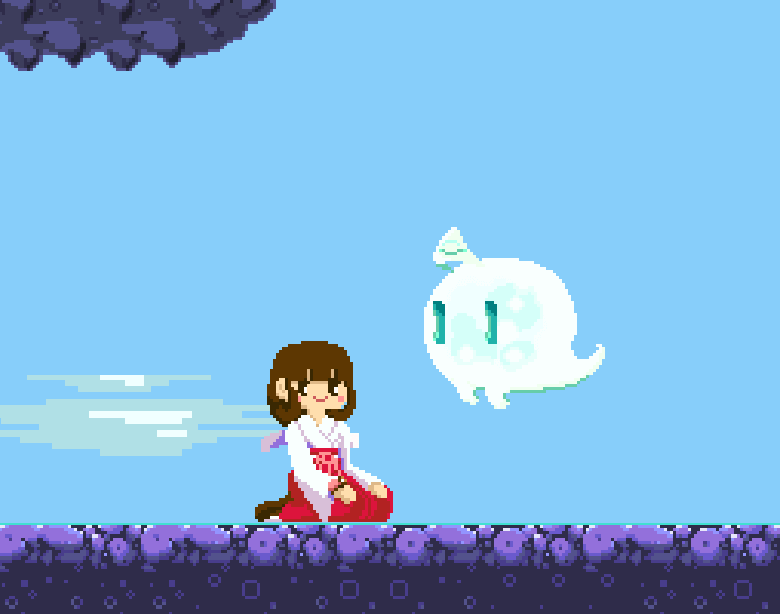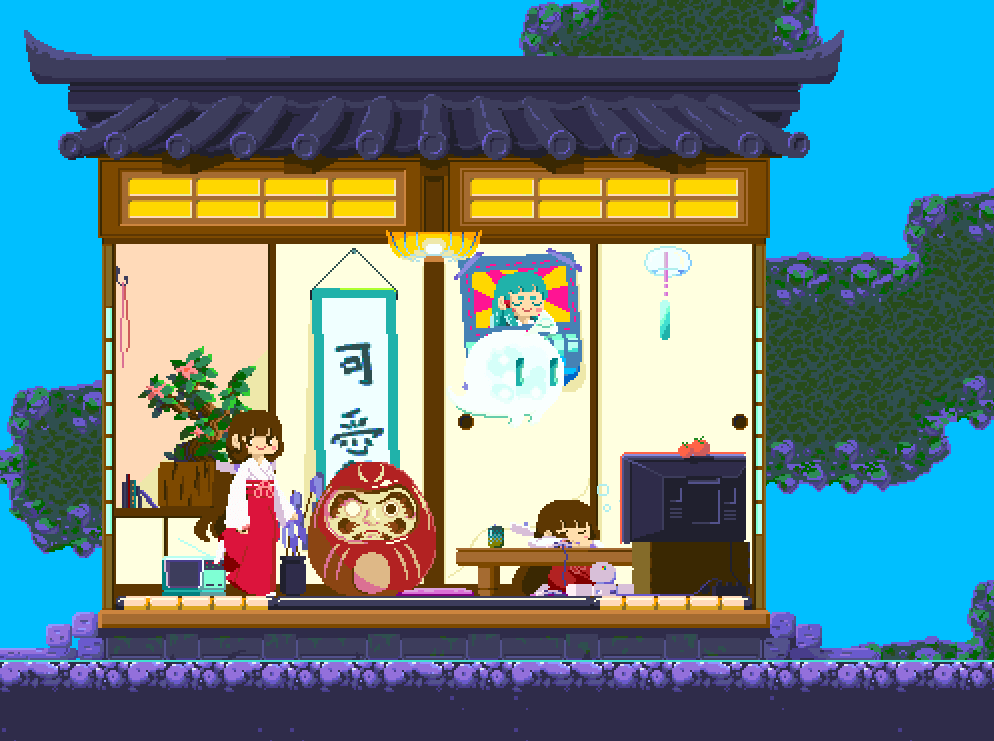 In short, the shrine maidens are all sisters, they are all Guanyin's descendants, protectors of the Ever-Floating Comet and guides for those who live there. They are also good company, entertainers, researchers, creators, and so on and so forth.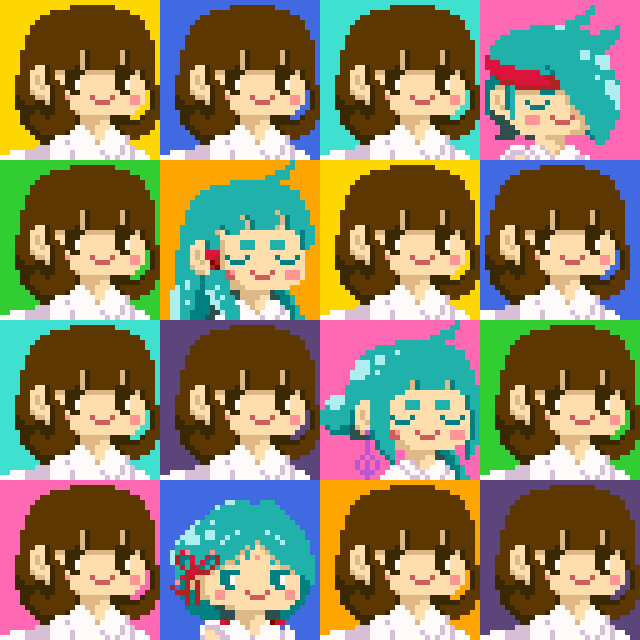 That's why now Aftertile's songs are all performed by Soft Hugs, an all-girls all-shrine maidens band that make music with traditional Japanese instruments.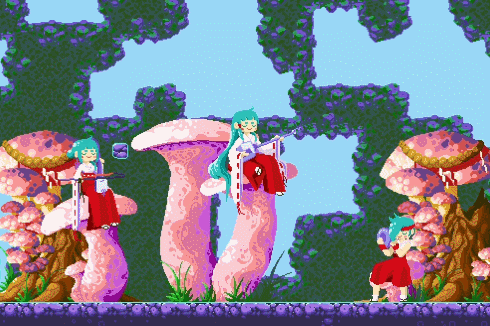 Each of them were named after the instrument they play, all which were chosen upon careful consideration (both the instruments and the names):
Ryuuko (dragon flute)

Tsuko (tsuzumi)

Shako (shamisen)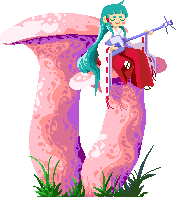 Yuuko (kokyuu)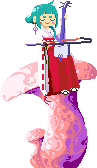 I don't want to spoil too much, but I can say that I have big plans for their presence in game.
Currently, I'm satisfied with how things are progressing, and with how I'm being able to develop the characters and maintain the consistency among them.
The next devlog will be about rules and bodhitiles, as promised. Unless the mikos hijack my writing. They are pretty hardcore.