Welcome to the 10th AFmodDB news article
I very proudly present the 10th article of Anime news for AFmodDB group. I hope you've enjoyed these past 10 weeks of my company. i'm looking forward to bring more news on the following weeks :)
This weeks content:
* Anime
* Teasers
* Manga
* Games
---
===== Anime =====
Mitsudomoe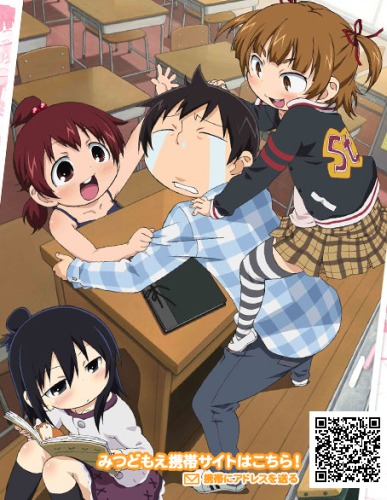 The 10th volume of Norio Sakai's Mitsudomoe manga announced that an 2nd season of Mitsudomoe animes will arrive right in January 2011.
The story centers around 11 year old Marui triplets which couldn't be any more different. The oldest one, Mitsuba, is sadistic and kind of mature for her age. The middle one, Futaba, is perverted and very athletic and has the strength of a full-grown man. The youngest one, Hitoha, is generally very quiet and gentle but when push comes to shove, she might just be the strongest, the most perverted and the most sadistic out of the three.
The three are all in the same class, led by the newly graduated teacher Yabe Satoshi. He usually gets pushed around by the girls and, on occasion, abused but the triplets also try to lead him and the new school nurse, the clumsy Kuriyama Aiko, together. However, Yabe had no intention of dating Aiko and the methods the triplets use to accomplish their goal are highly unorthodox... ( Myanimelist.net )
Source: Translate.google.pt
Mobile Suit Gundam 00 the Movie: A wakening of the Trailblazer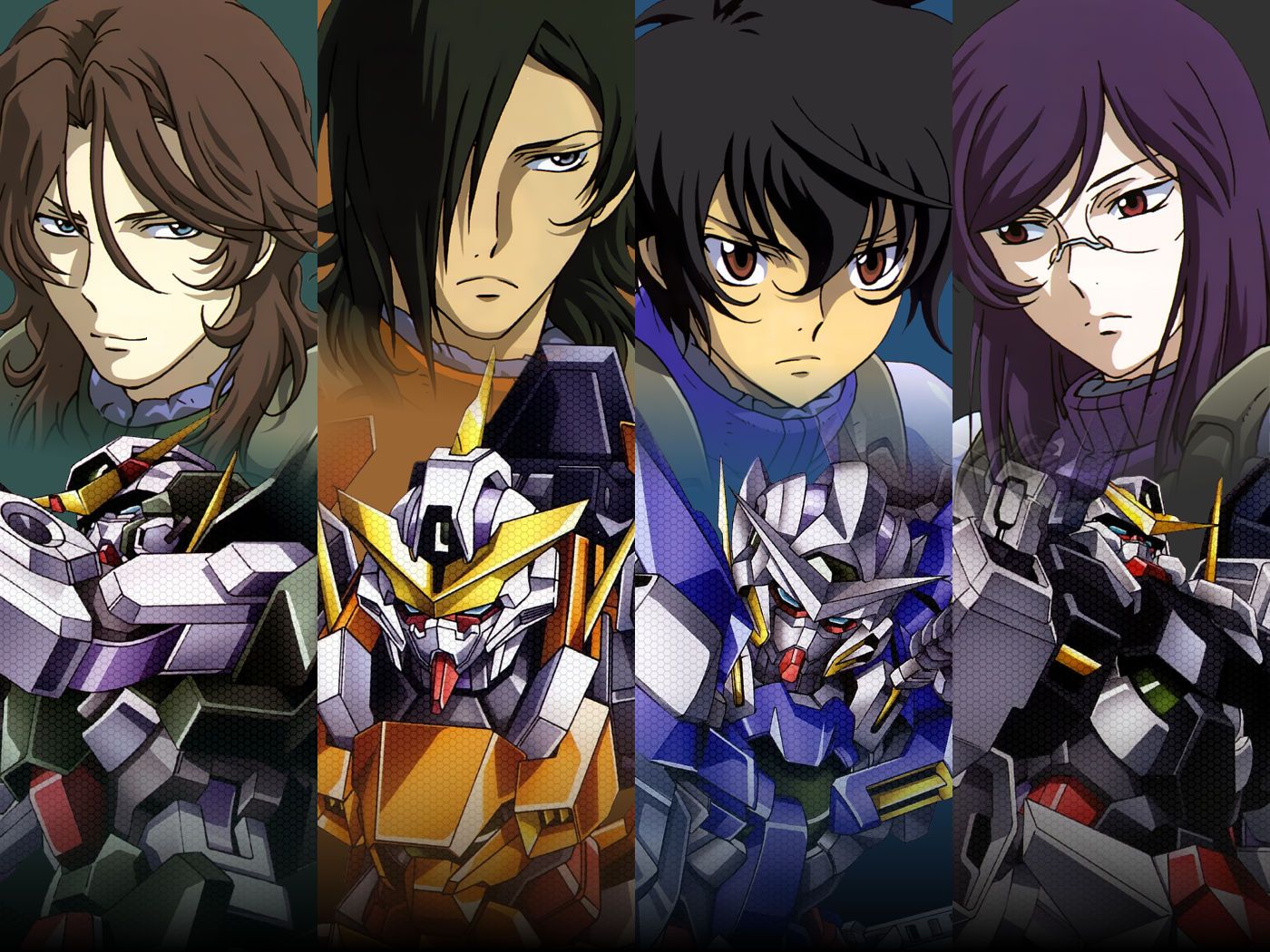 The team behind Gundam 00 manga announced last month on their twitter page that the manga will be receiving a movie adaptation that will be aired on September 18.
Source: Translate.googleusercontent.com
Minori Scramble!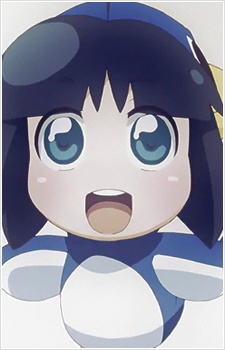 Ufotable anime studio announced last Saturday that Minori Scramble! manga is getting it's anime adaptation.
The story centers around Tamaki Kakegawa, a fifth-grade girl who dislikes penguins, after having to deal with them so much because her father is a penguin researcher. The antics begin with the appearance of Minori, a penguinoid (penguin + android) created to overcome Tamaki's dislike of penguins.
Source: Translate.google.pt
---
===== Teasers =====
Tegami Bachi Reverse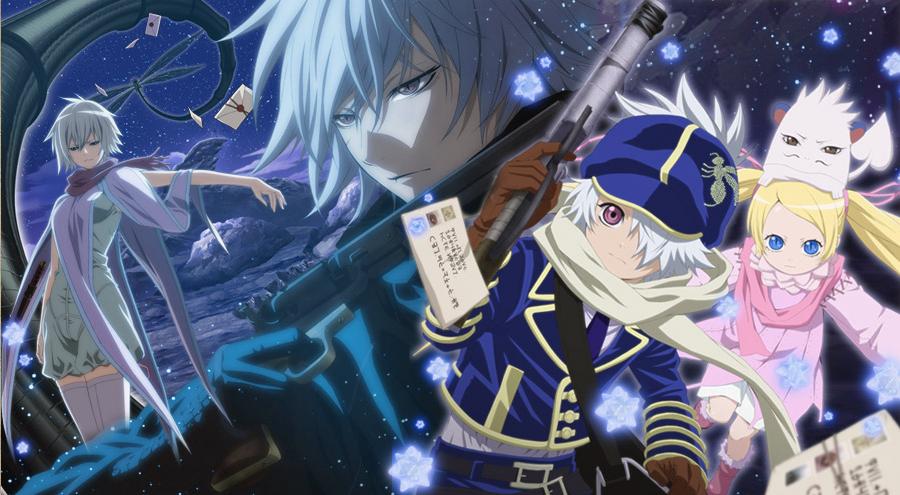 Tokyo TV began streaming a 30 sec. long teaser of the upcoming anime Tegami Bachi Reverse (2nd season of Tegami Bachi).
Teaser: Tv-tokyo.co.jp
The story centers around Gauche, a governmental employee, given the task to deliver any letter to it's destination. Meeting a young boy who is the letter to be delivered, Gauche makes friends with Lag and inspires him to take up the job. Five years later, Lag Seeing finally realizes his dream, that of a Letter Bee. However, the one who inspired him has gone missing and only there does the mystery start. ( Myanimelist.net )
Source: Translate.google.pt
Minori Scramble!
A small teaser to commemorate the manga adaptation of Minori Scramble! has been released.
Source: Translate.google.pt
Star Driver Kagayaki no Takuto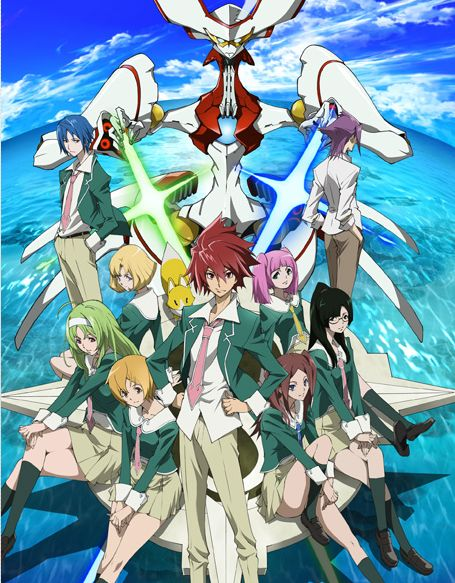 The official site of Star Driver released three 15sec. promotional videos of it's anime.
Video 1: Star-driver.net
Video 2: Star-driver.net
Video 3: Star-driver.net
Source: Translate.google.pt
---
===== Manga =====
Donten Prism Solar Car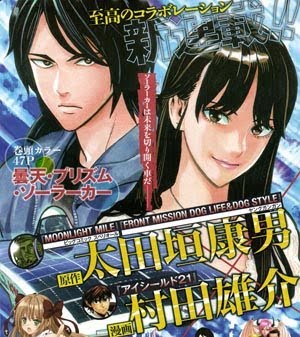 Yasuo Ohtagaki and Yuusuke Murata, creators of Moonlight Mile and Eyeshield 2, annaunced on October issue of Jump Square magazine that they're working together on a new manga entitled: Donten Prism Solar Car.
The story centers around a young man who works at an ironworks factory to save money for college. One day, a group of engineering students visit the ironworks storehouse where he lives and ask for his technical expertise in building a solar car.
Source: Translate.google.pt
Tenshi 1/2 Hōteishiki

Hana to Yume magazine has announced that a new manga is on the works, by the artists Banri Hidak.
"The story will feature the next generation of the "Akiyoshi Family" metaseries — Hidaka's string of manga titles with members of the Akiyoshi family. Specifically, the new romantic comedy will feature the children of a couple from Hidaka's I Hate You More than Anyone (Sekai de Ichiban Daikirai) manga."
Source: Community.livejournal.com
Highschool of the Dead Manga to Bundle Anime
The seventh volume of Highschool of the Dead manga will ship a limited edition original anime Blu-ray Disc.
The Blu-ray Disc will include a 20 min. long side story "Drifters of the Dead"
Source: Translate.google.pt
---
===== Games =====
Dead Rising 2 Animated shorts

CAPCOM, with the collaboration of the character designer Norio Shioyama (from Armored Trooper Votoms, Yoroiden Samurai Trooper/Ronin Warriors) started working on 3 anime shorts inspired by CAPCOM's survival horror game: Dead Rising 2.
The first one, entitled Samurai Dead Rising, just like the name says, pits a Samurai fighting hordes of zombies in the jidai geki timeline.
Source: Translate.google.pt