With so many voxel games showing up lately, many people might be wondering what makes mine so different. Its just a Minecraft clone right?
Aetherius is a voxel game, you can destroy blocks, and you can place them again. That is where the similarities with Minecraft end. This game is pure bred RPG. The idea came about when I used to play games as a kid. They all suffered from one common problem; they ended.
Aetherius plans to introduce a vibrant, comprehensive, deep and believable world that is different for every player, for every playthrough. NPCs will have stories, and relationships, and needs, and reputations. The "your princess is in another castle" bit has been done to death. Aetherius will generate quests on the fly from a set of rules and syllabi. For example;
You're in a town in Aetherius. You come across a shop; good, you think. You needed some more arrows and you're too lazy to make them. You head on in. In the corner of the room, there are a couple of seedy looking fellows engaging in hushed conversation. You only catch some of it - a very small portion: "Abandoned tomb to the far west ... valuable trinket ... dangerous". There is no quest notification, but at the point you heard that conversation an abandoned tomb was generated, at the nearest world area that had not previously been generated. A boss or booby traps were generated, and so was a valuable trinket. Whether or not you explore to the far west is up to you. But if you leave it for too long; you might show up and find dead seedy fellows, or you might find disarmed traps and no trinket.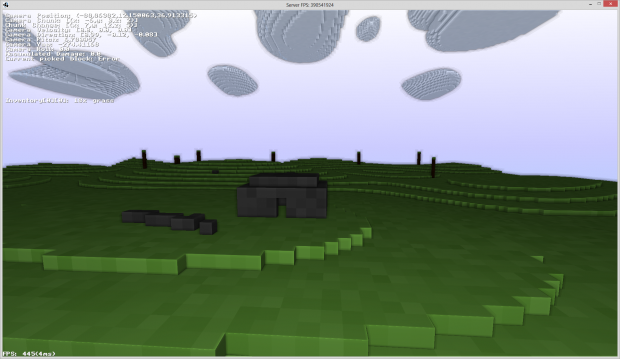 Aetherius revolves around a sense of story and engagement. There will be no "main story" or "end game goal" - instead there will be a few dozen. "Slay the dragon", "Imprison the evil warmage", "Find the Amulet of BlahBlah". The details of these quests will change every time you create a new world and character. The templates in use are so robust that you should be able to play several hundred hours and not feel that your game is getting repetitive. There are hundreds of NPC personality traits that can be combined into millions of permutations.
Levelling up will be a major part of Aetherius gameplay. But not in the traditional sense. No "you killed a slime, here's 120 experience points". Instead, the more you use a skill, type of item, perform an action; the more proficient you become with it. There will be no level cap. Some planets in the far reaches of space may have super high gravity, and you may need a good jumping proficiency with some super strong armour to survive there. The universe will be littered with small pockets of extreme circumstances. Just for the challenge.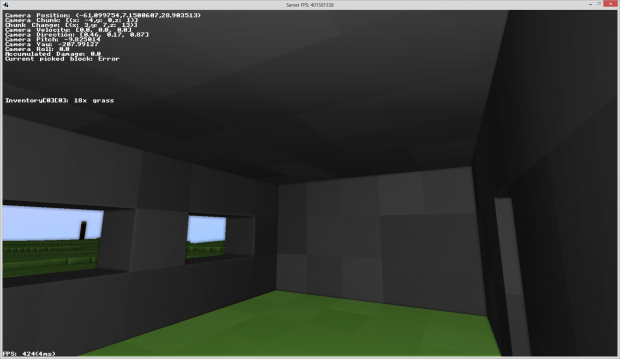 All of the content in Aetherius will be one of two types; procedural or handmade. When you start a game, you're given the option to turn certain features, sets of content, story modes, mobs, building types on or off. The game will ship with an in-line Modder application that will allow you to create stories, 3D voxel models, quests, buildings, hairstyles for NPCs to generate with; all of the vanilla handmade content will be made with the exact same tools that are available to the public. All of the vanilla content will be optional from the start, also.
The initial release with NPCs, Inventory, Time of Day, Mining and Building, and a fully functioning Modeler application is expected next week. :D
This is Aetherius. Not Minecraft.