Lets talk a little about aesthetic features of levels, but mostly lets talk about your opinion. I've been doing a little tinkering around with the style I want the building featured in Reversion to show. At the moment they use the default building textures from Half-Life 2 and I think it works well, a few changes aside the textures fit almost perfectly. The change I'm proposing is too switch the design of buildings from the top half of the below image, to the bottom half of the below image.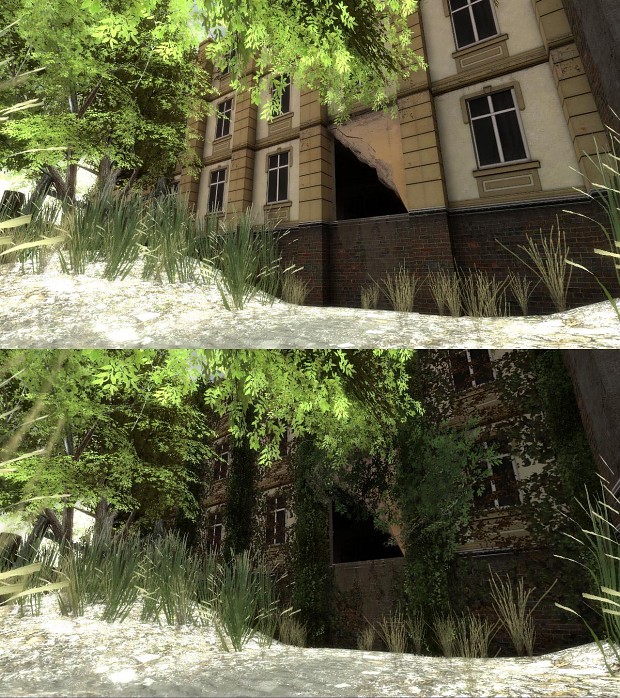 As you can see the level of growth on the second image has been massively increased and although I like the change, both styles stand up fairly equally against one another. Please keep in mind that both images represent levels that are not complete and will feature glitches and lighting problems.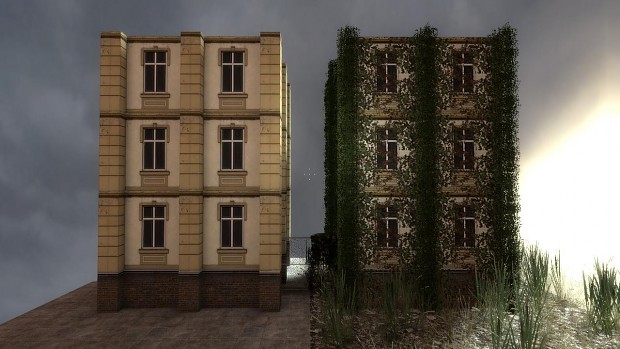 So, I'm looking for feedback from you. I can honestly say that switching back to the old style would not bother me at all and my opinion on the change is one of apathy at best.
What do you think, Old, New, a mix of both. Comment below!
Thanks for reading!