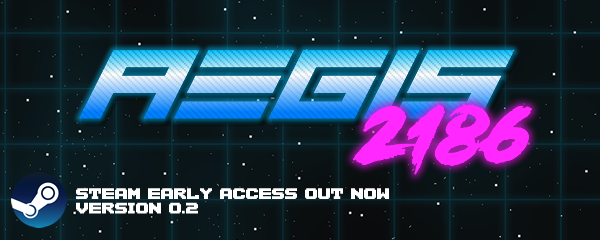 Hi IndieDB'ers!
We are super excited to announce that AEGIS 2186 has been released on Steam Early Access! You can get it now with a limited time 10% launch discount at the AEGIS 2186 Steam Store Page!
Along with the Early Access release, we have reached version 0.2 which has a lot more polish and features the Steam leaderboards system so you can compete globally for best time! There is now a tutorial and an options menu has finally been implemented so you can customize some visual settings, game/music volume and set your custom color theme!
Competition has already begun on the leaderboards!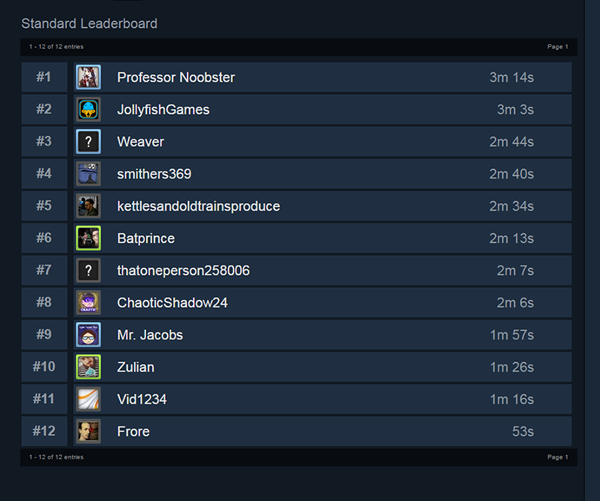 There will be regular updates & improvements with version notes throughout Early Access, look forward to new features, modes, an improved leaderboard and other menus with more details and stats, a complete intense 80's style synthwave soundtrack, improved gameplay and even more polish for a tight, fast-fun, intense, satisfying action combat experience!
Here's our current trailer for the Steam Early Access update if you're new to the game:
Thank you for reading our latest update, we hope you like what you see with AEGIS 2186 and if you're going to jump in, thank you so much and we hope you have a great time! Feel free to get into the Steam discussions and leave feedback for us to improve AEGIS 2186 together!
Thanks,
~JollyfishGames

Steam Store: Store.steampowered.com
Email: contact.jollyfish@gmail.com
Tweet: @jollyfishgames
Facebook:
facebook.com/JOLLYFISHGAMES
facebook.com/AEGIS2186