Hello! Here's a run down of what has been added in Adventure Craft today!
1. Poisonous thorn sword. There is a large poisonous plant monster called a Thorn Bull that roams the forest. It is very strong and has the ability to poison you when if stabs you with it's long pointy beak. If you kill it, there is a chance that it will drop a thorn bull lance. You can now combine this with a wooden sword and some twine to create a thorn sword.

The thorn sword has a 30% chance to inflict poison. These boars are "down with the sickness" if you know what I mean.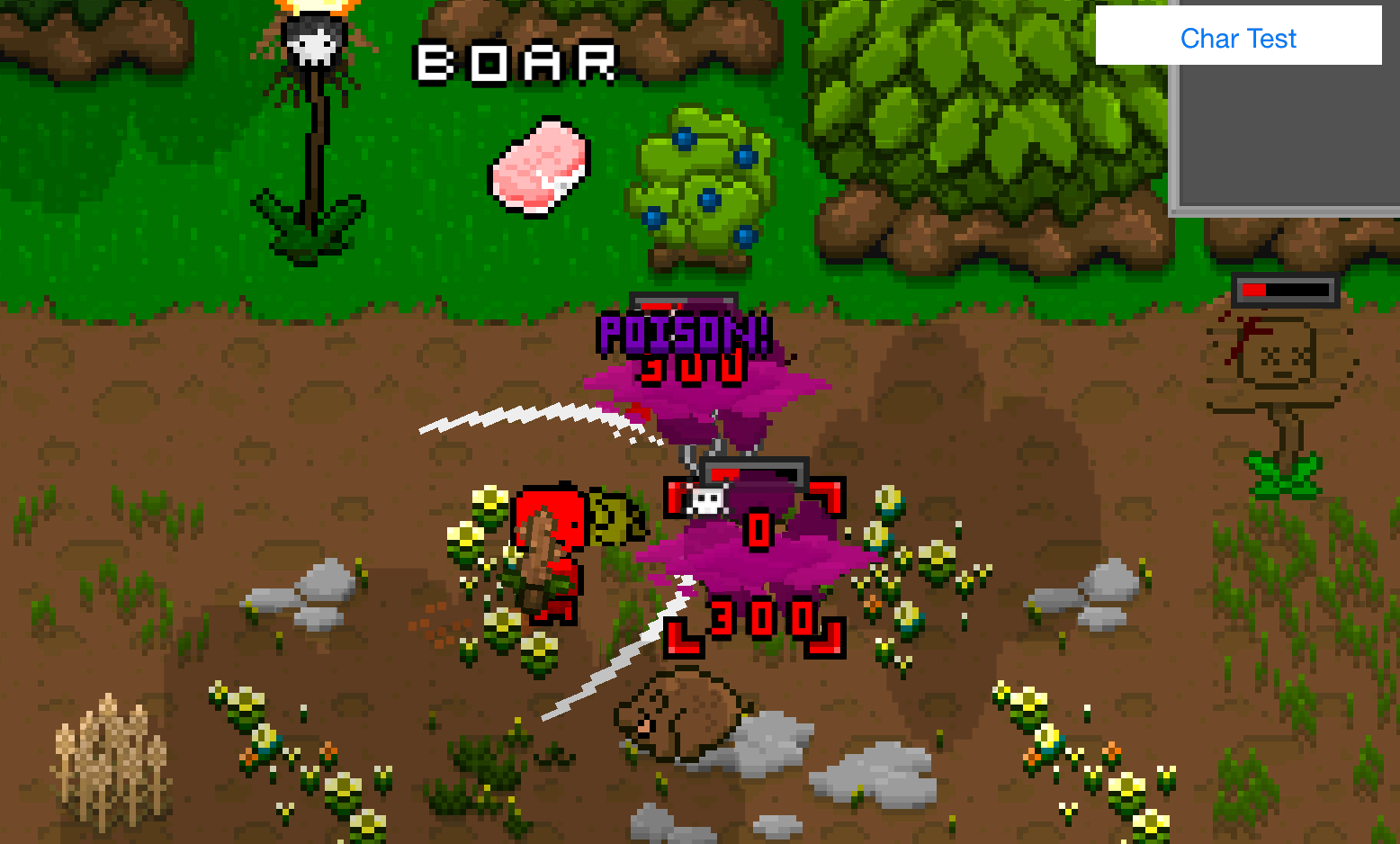 2. Animated particle machines for the forge and it's menu. Now when you burn something in the forge, the fuel will catch on fire and you will also see a fire burning on the actual forge object itself. This is very useful when you have a stack of ore to smelt and you don't feel like waiting around.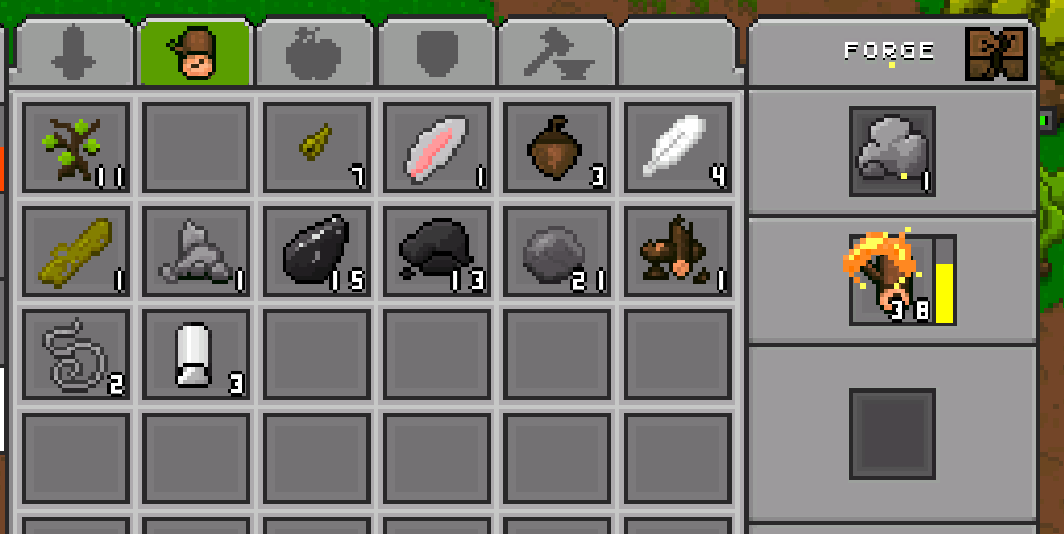 3. Goblin camps are now marked with a skull icon on your map. There are a few biome chunks that are particularly dangerous. The goblin camp is one of these. It has TONS of goblins and other dangers so I added a skull icon to the map so its easier to recognize these sorts of areas.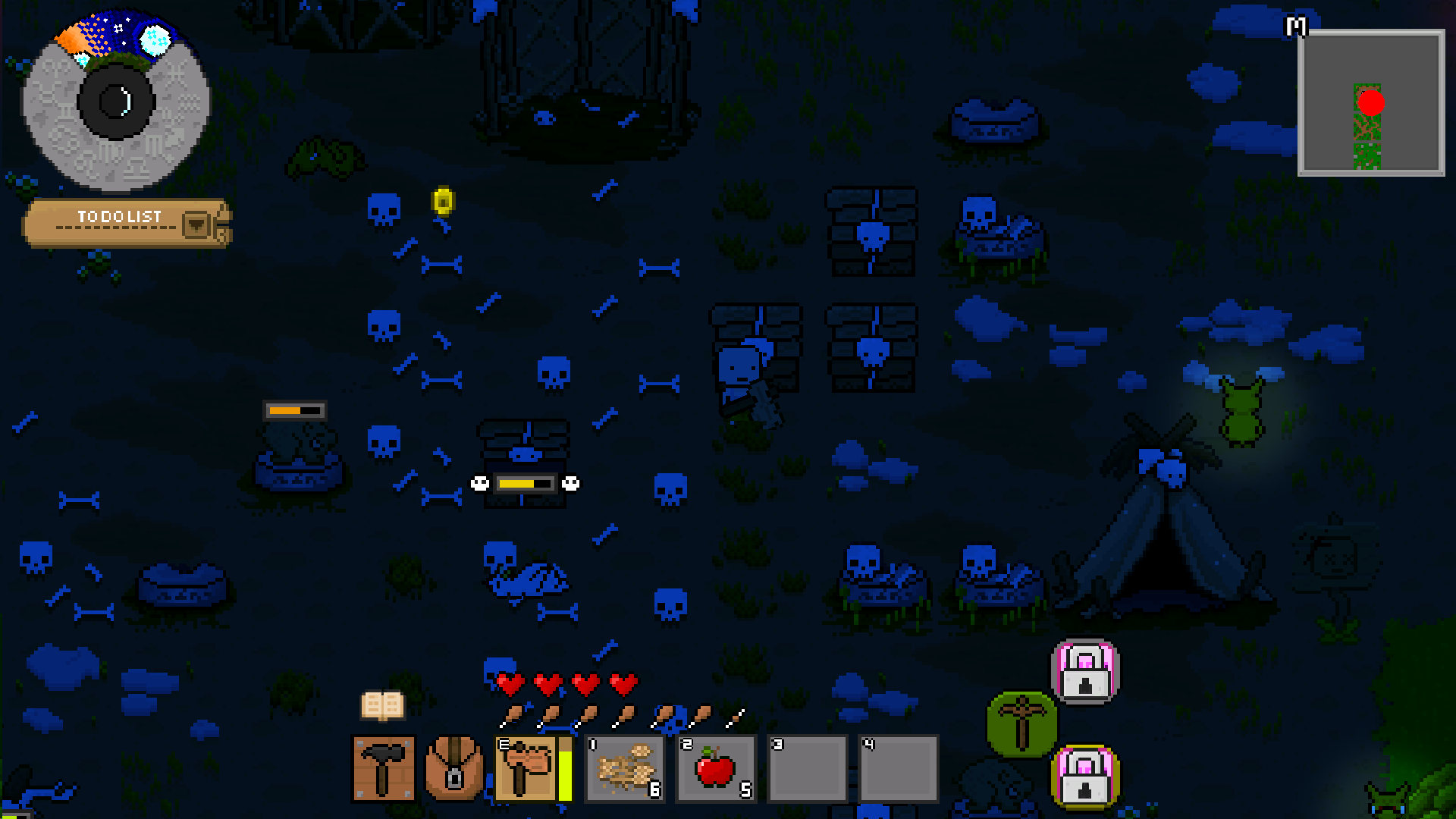 Here's how it looks on the map.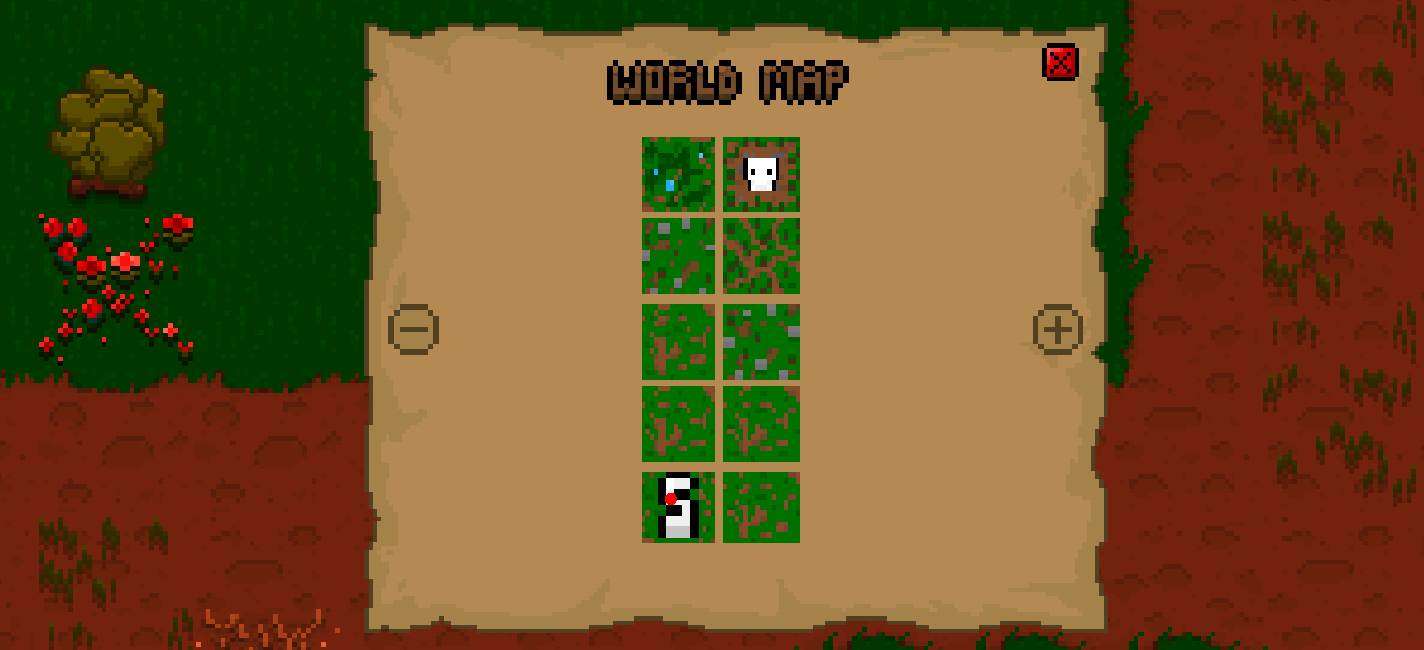 4. Traps! We just added the ability to craft traps. You can lure enemies to these traps or drop them when you are being chased. There are two types of traps that we are working on at the moment. Animated traps and mines. Here's an early look at the animated spike strap. Once it's deployed it will activate when an enemy steps across it, unless they put it down, then it will attack you instead!

Here's a look at the animation for the spike trap!

Thanks for reading! Here's the current trailer for the game. Please check it out and leave us a comment!
Follow me on Twitter @iENDERi I post updates there regularly and love talking to people about gaming and game development!
CLICK HERE TO READ THE PREVIOUS BLOG ENTRY: More Food, More Loot, More more