Hello! After a morning of of testing, I continued working on our Kickstarter. The section that I worked on today was focused mainly NPC party members and pets and ways that you can get them to join you.
Here's a look at a few of the NPC party options that you will have.
MERCENARIES
There will be a variety of mercs that you can hire to fight with you. Ninjas, mysterious "Men in Black" style gentlemen, Knights etc. These heroes are very powerful and may only aid you for a limited amount of time. You can hire them and then call them in when they are needed. That guy standing closest to the pile of gold was supposed to be a Van Helsing style vampire hunter but now that I think about it, he looks a lot like @Notch . I'm sure Notch has killed a few vampires in his day. I mean haven't we all?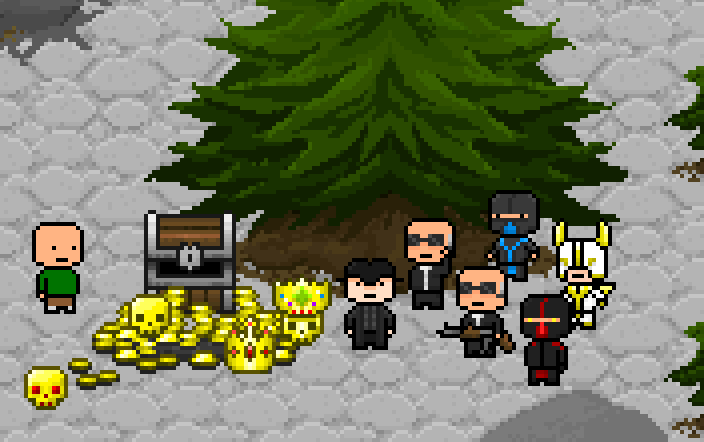 FRIENDLY NPC's
There will also be a set of NPC's that you will be able to get to follow you simple by finding them out in the wild. These sorts of NPC's will be very similar to the player at the beginning game. They will have low health and simple equipment. You will need to craft equipment and find food for them because if they die they are gone for good... Unless you have acquired some Necromancy items and want to bring them back from the dead. That tends to make them enjoy brains a bit much...More on that later...
SUMMONS!
If you have crafted a dimensional gateway or know some portal magic then you will be able to summon a variety of bizarre creatures like this Cthulhu creature or this alien. Summoning creatures can lead to unpredictable results! Use them at your own risk!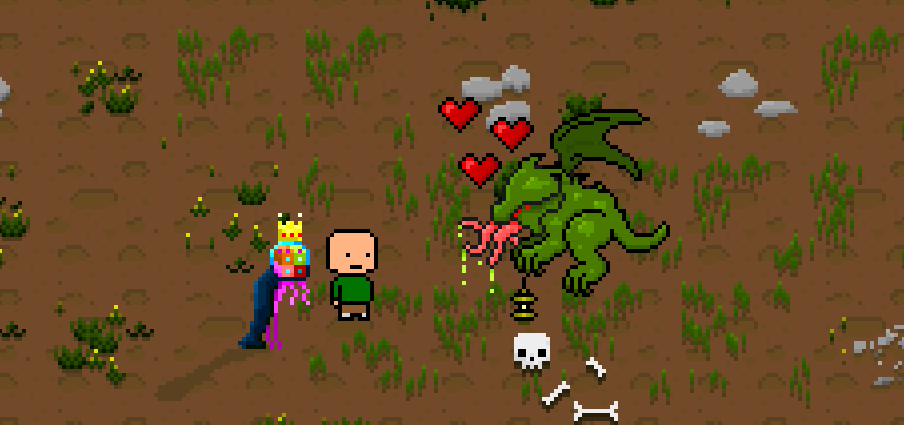 We also have plans to allow you to build robots that will do various tasks.
Thanks for reading! Here's the current trailer for the game. Please check it out and leave us a comment!
Follow me on Twitter @iENDERi I post updates there regularly and love talking to people about gaming and game development!

CLICK HERE TO READ THE PREVIOUS BLOG ENTRY: Let the gamedev CONTINUE!