Did a bit of bit of work on the "burning" status effect today. You can now use the torch to light enemies on fire which does damage over time and causes them to flee. I set it up so that the fire has a chance to spread to any character that comes into contact with a character that is burning. The results can be hilarious since you can also set yourself on fire as well! A paladin appeared while I was testing it out. He ended up catching on fire too! Sorry man.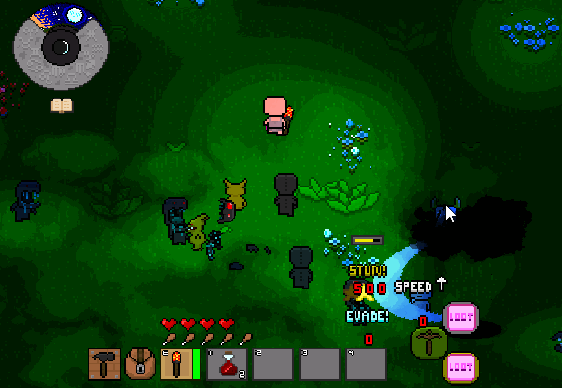 Here's a shot of him before things started getting crispy running over to help me fight the terrors of the dark. What a guy!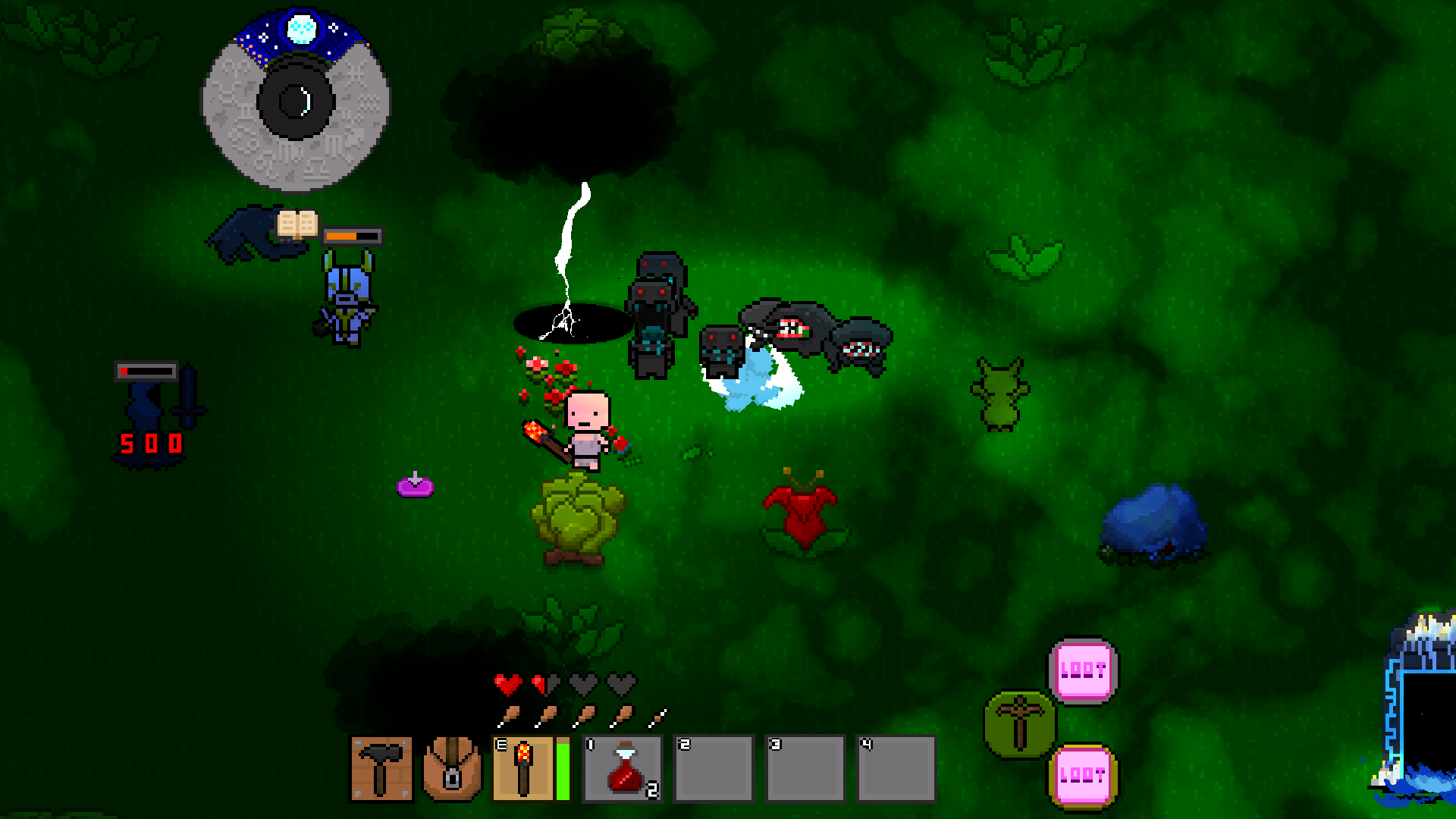 I have been spending more time filling up the home store with stuff that you can buy to customize your player house. Today's focus was lamps. Here's a few of the ones that I am working on at the moment. Most of these are animated as well. The UFO abducts someone, the ghost floats up and down, and the lava lamp bubbles away. The slime lamp just sits there being a slime though. He was the first lamp so he can't move just yet because I had to get him in the engine quickly to test the lighting.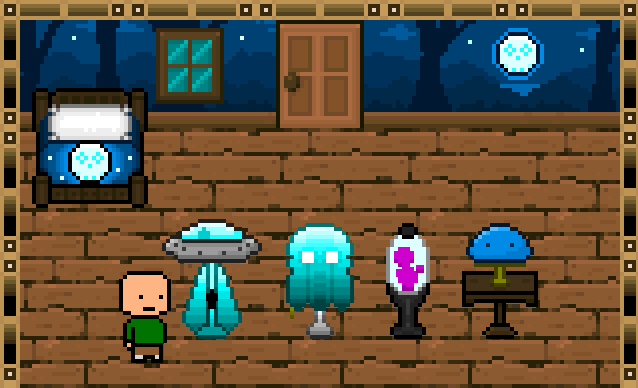 To his credit though he is the only lamp that actually gives off light at the moment, so he can be proud of that fact...Till tomorrow.
Look at him just shining in the darkness! When I was first testing him out I realized that the storm clouds that spawn Dark Zombies could appear inside the house! Yikes! Better fix that!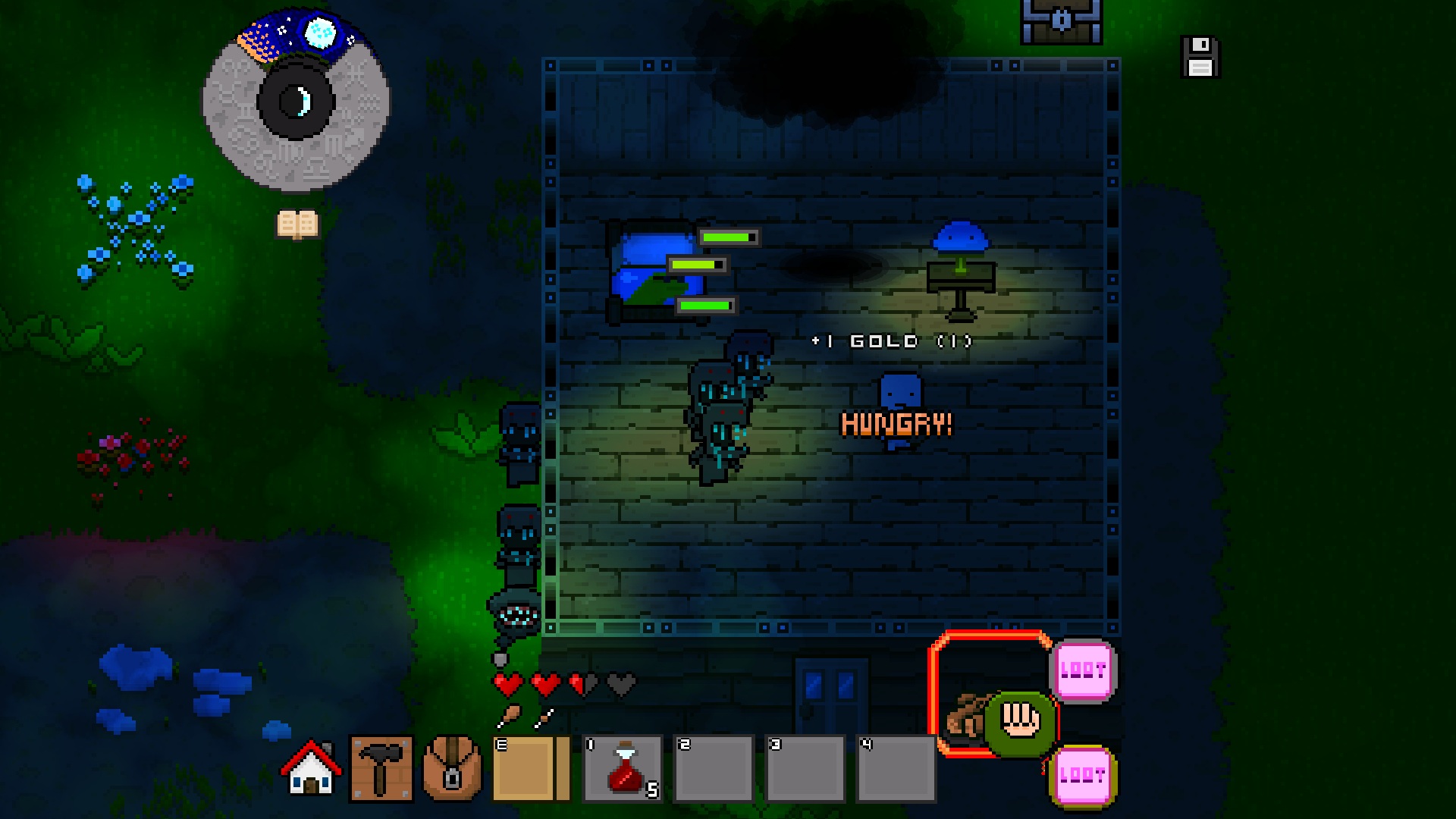 Thanks for reading! What do you think about these new additions? Let me know in the comments below!
If you think Adventure Craft looks like fun and you would like to help it's development, please share this link => Indiedb.com so that people know it exists, on your preferred social media site! Twitter, Facebook, or Reddit etc... The link will direct them to the game's page on IndieDB! Thank you!
If you wanna ask me anything about Adventure Craft or just want to say hello, you can follow me on Twitter @iENDERi I post updates there regularly and love talking to people about gaming and game development!