I spent the majority of the day today continuing with sound work. It's amazing how much life sound can bring to a project. Everything from the rustling of bushes to the grunts of the enemies. It's all coming together to make the world feel more alive than ever. I could hear what was going on in this area before it came on screen and it felt really awesome being able to tell what was going on before I saw it. This really comes in handy when foraging for food and exploring.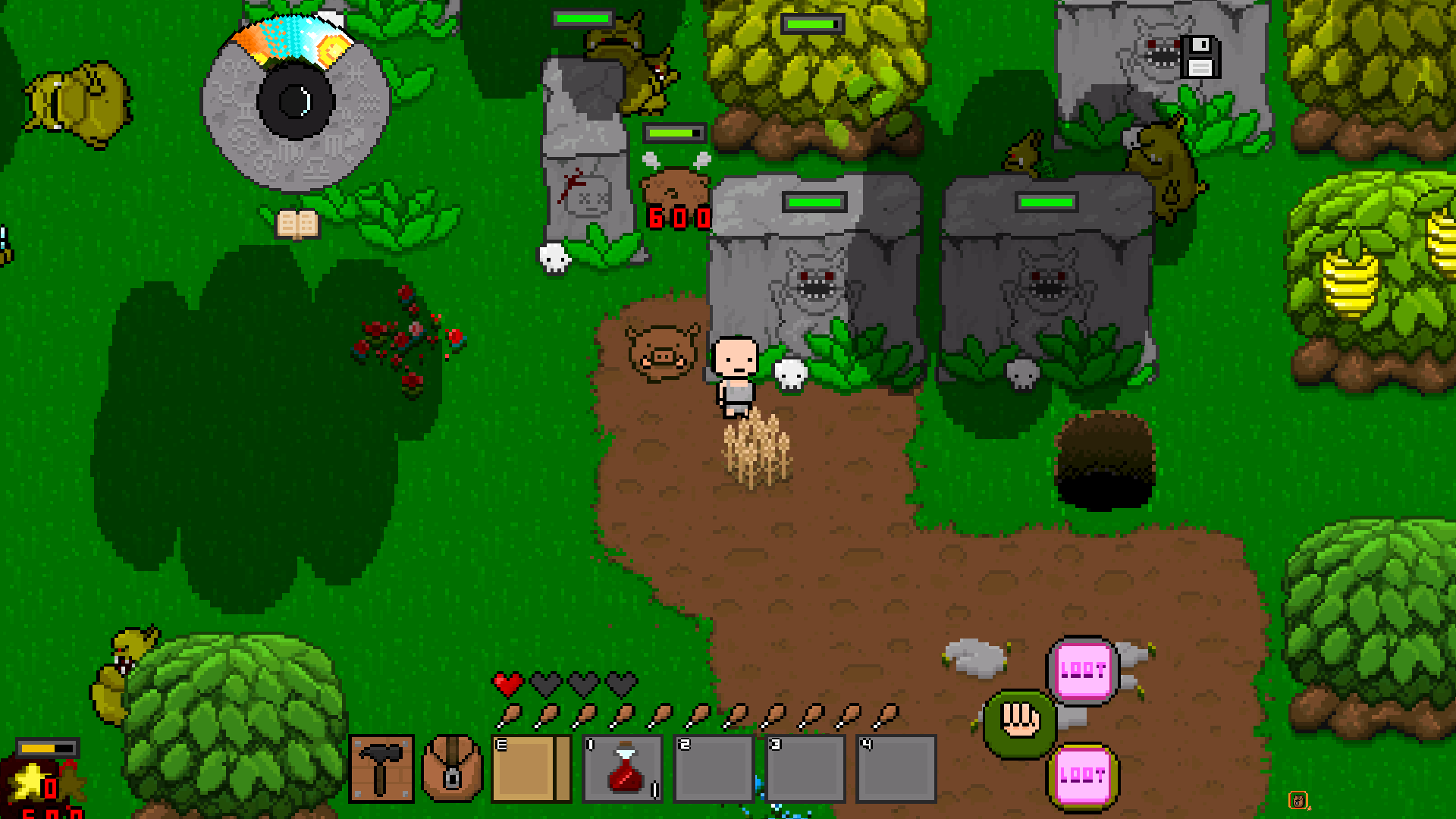 Fun Fact: Holes like the one in the picture below will eventually lead to the underworld.
I have also been continuing balancing things like enemy health, and item powers and stuff like that.
Hmmmm I don't trust these two...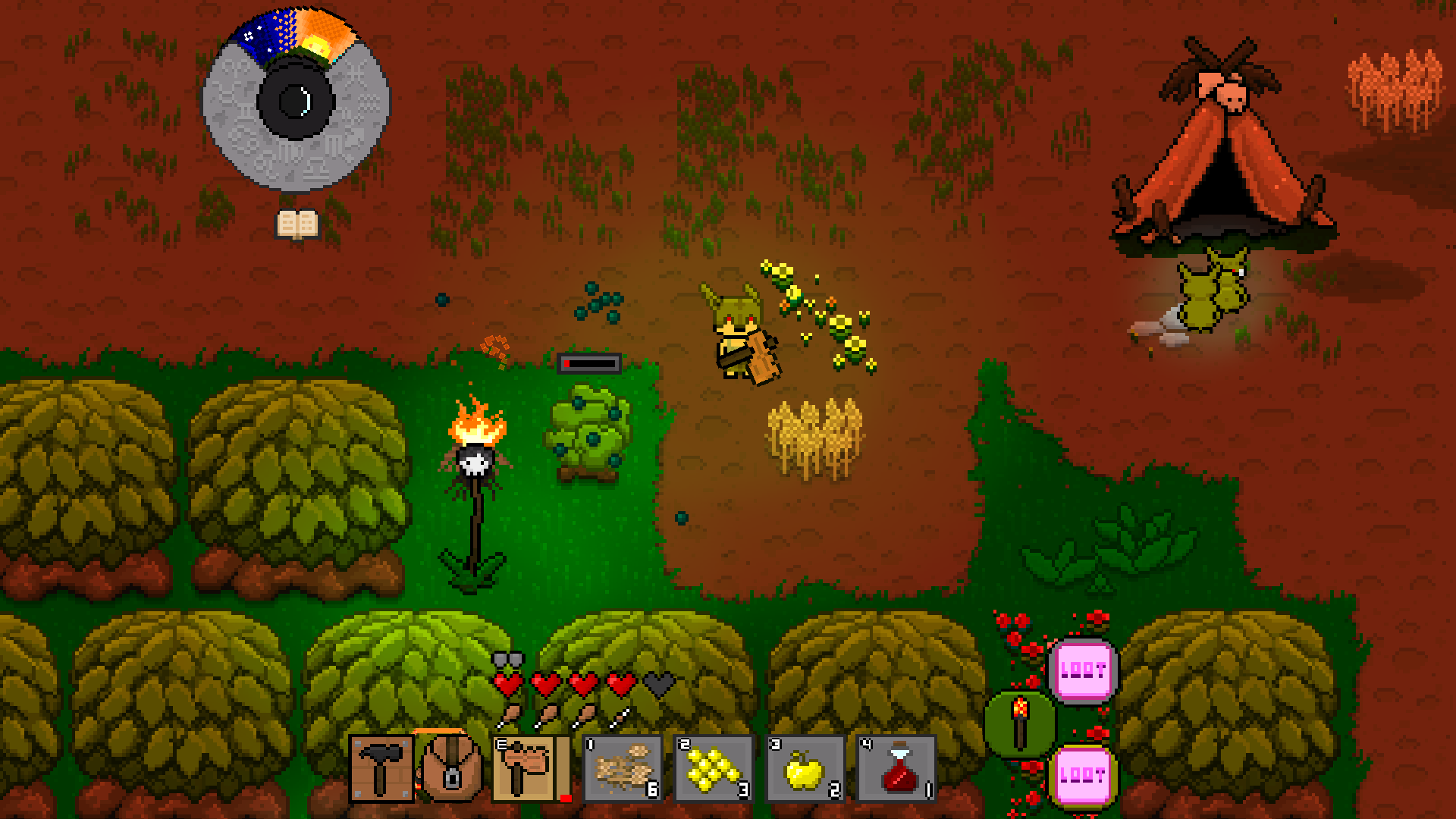 I also started working on some new house customization items. Like these new floor tiles, I want to make sure that there are plenty of things to buy for your home for when the demo comes out, so the next few days may be dedicated to home furnishings.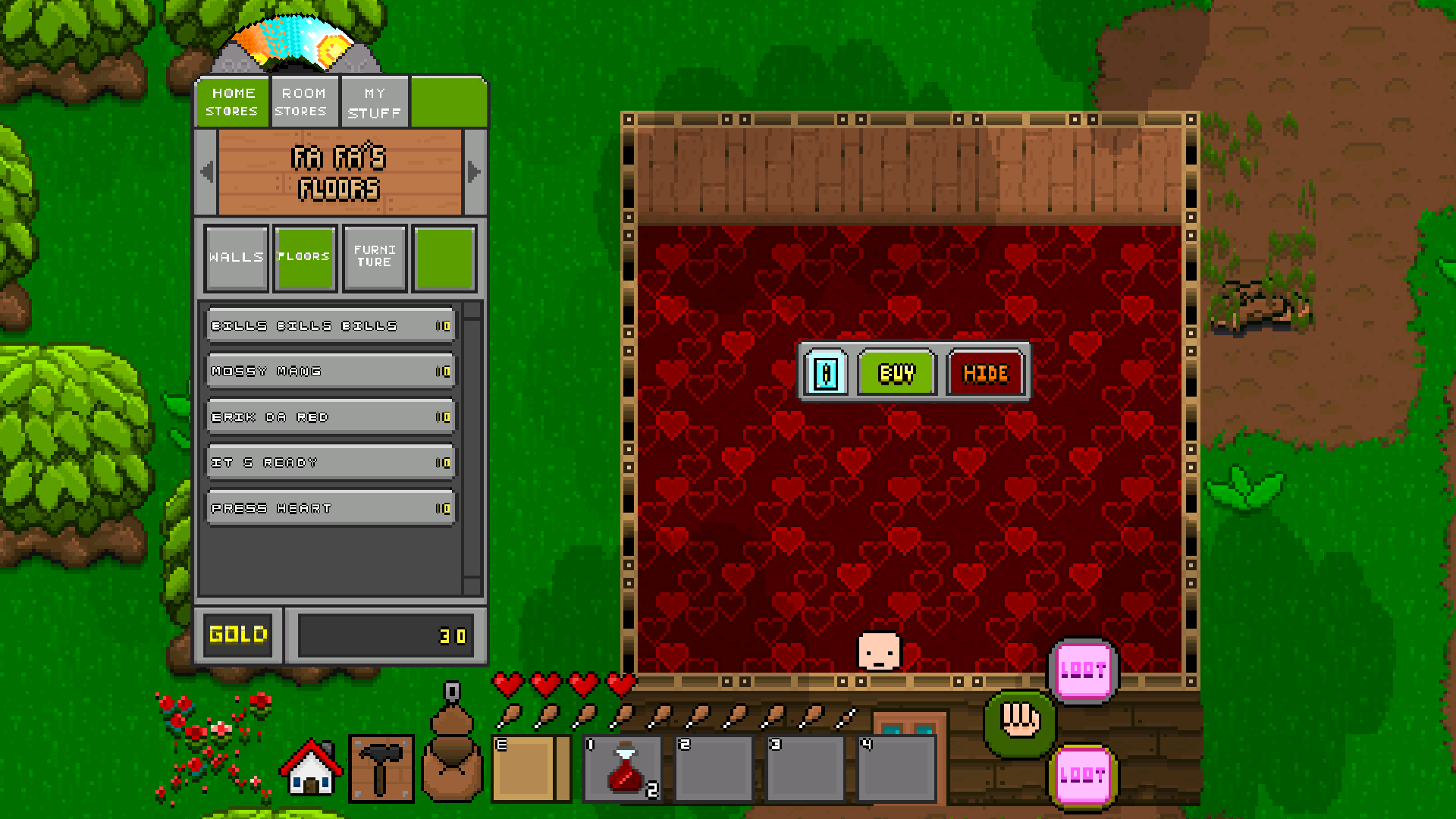 Right now all the prices for the home furnishing stuff are really low so that they are easy to test during debugging. Only 10 gold to carpet my floor with money! Yeah!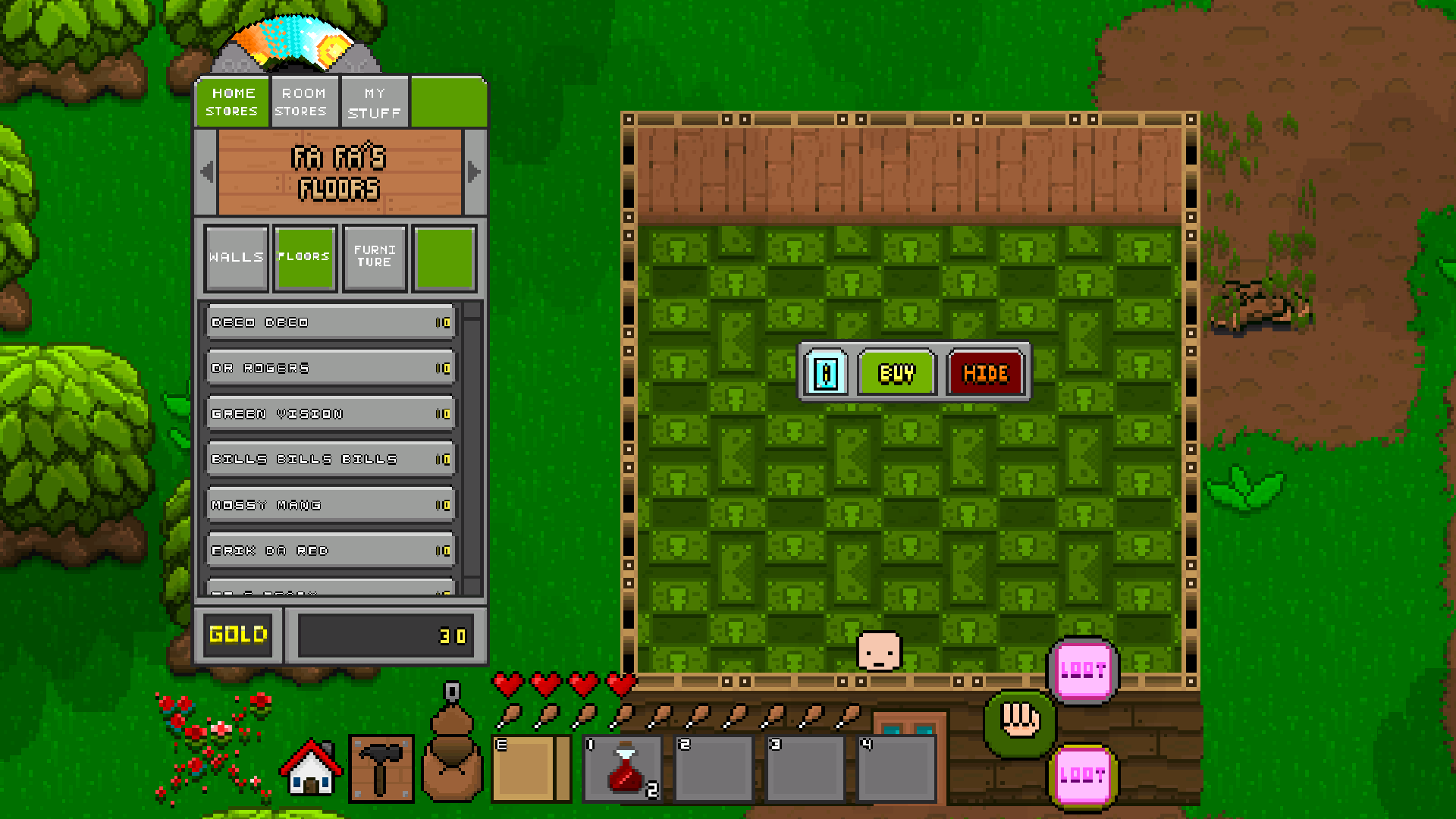 Thanks for reading! If you think Adventure Craft looks like fun and you would like to help it's development, please share this link => Indiedb.com so that people know it exists, on your preferred social media site! Twitter, Facebook, or Reddit etc... The link will direct them to the game's page on IndieDB! Thank you!
What do you think about these new additions? Let me know in the comments below! If you wanna ask me anything about Adventure Craft or just want to say hello, you can follow me on Twitter @iENDERi I post updates there regularly and love talking to people about gaming and game development!