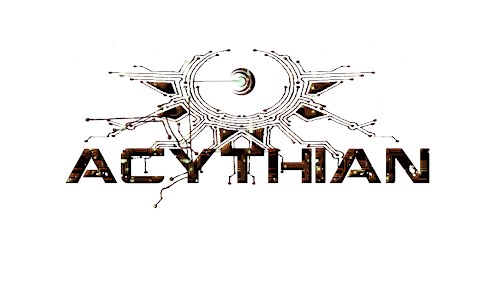 Start up from a solitary planet; again
but there's a language that I never spoke
And it's clogging up inside my throat

Electric connections
that were dormant now ingite
It's like another part of sight
A second eyelid that was closed before

What did I say?
I never felt this way before
Is that what they say?
It's a defect in my core


Developing a game is a very slow process but it speeds up as you go along. There is a certain groundwork that'll really tie you down but once you're over that hill you can really steam roll ahead. I'm not over that hill just yet but at least I can show you some screenshots from the air filtration area.
This is a string of very maintenance/industrial looking places connected through vent shafts. One of the beautiful things about Acythian is that this level is entirely skip-able. They way I see it only about 50% of the players will see it as the other half will likely use a different point of entry for the citadel. (An overgrown sewer level)

As this game requires a lot of custom models and media to really sell the rusty, gloomy cyberpunk atmosphere I'll also make a lot of more simple stuff.
I've decided to give a set of fuse boxes away for free. You can download these here.

I've had a few set backs with this levels as a lot of my older, animated models use vertex animations and I didn't get these to play in-game. This means that I'll have to rig and animate a bunch of machinery. I suppose thats also interesting about this level, it has quite a lot of more dynamic, moving parts. This does of course require some more finesse when it comes to lighting the scene.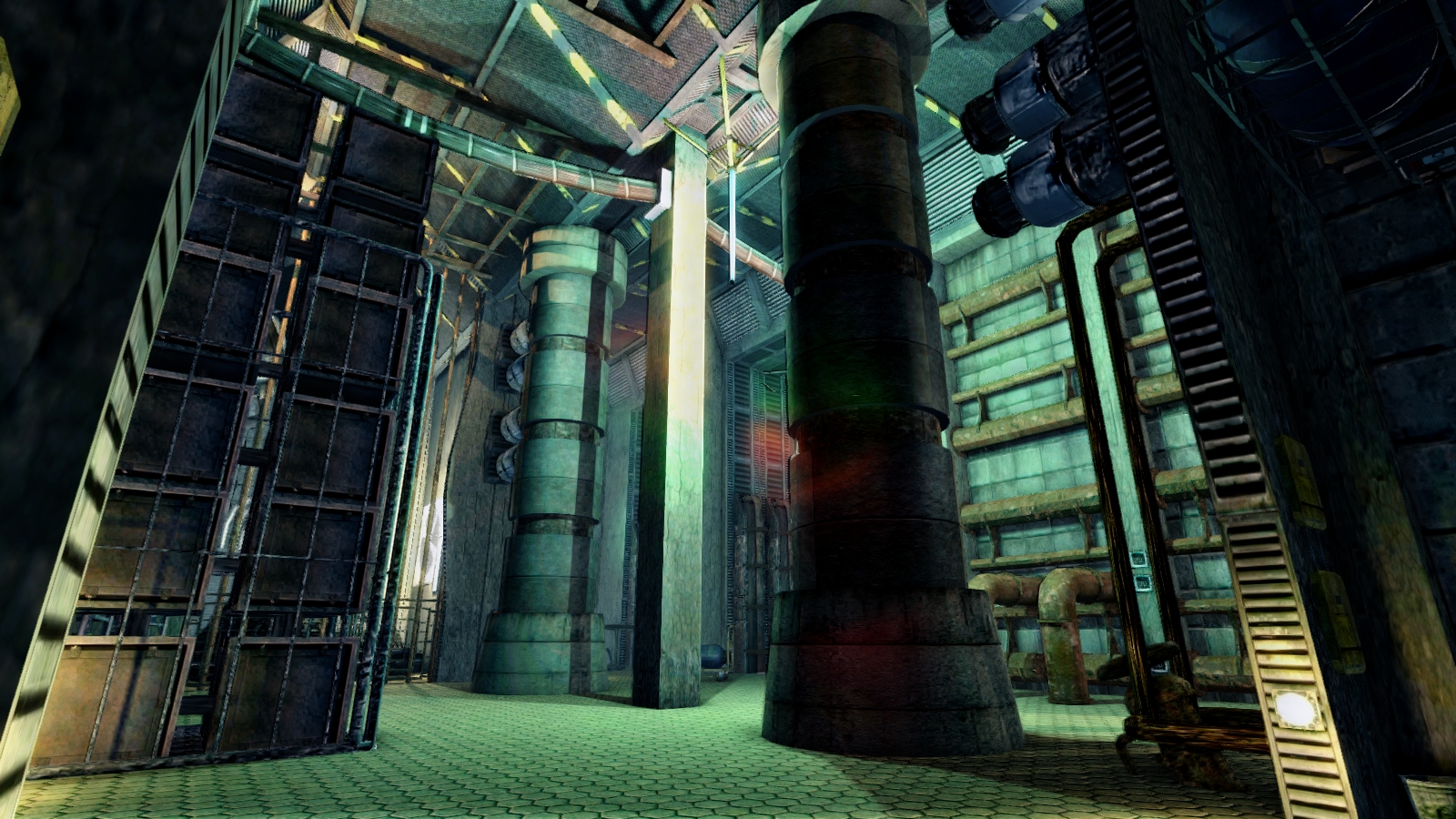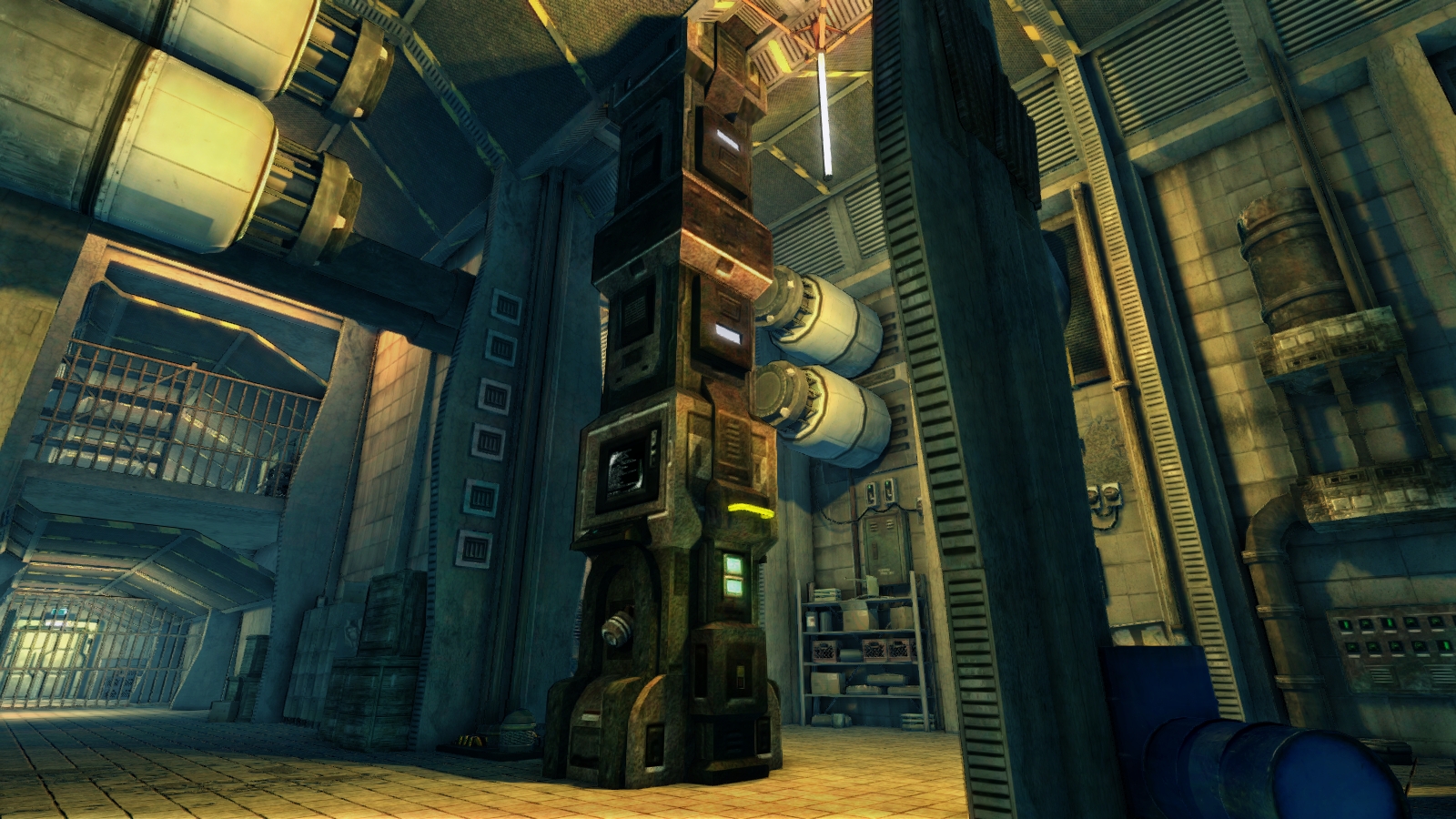 If you could give me feedback on what you like and dislike about this level I'd really appreciate it. Especially since its much easier to respond to criticism before I'll do the 2nd detail make over. (Animated rats, bugs, dirt decals, the soundscape.)
This game has very little backtracking to hunt a key or activate a switch to progress, I'll try to reduce tedious gameplay that is only there to artificially lengthen gameplay as much as possible. If you need an item or a key its always in a somewhat near and logical location for it to be.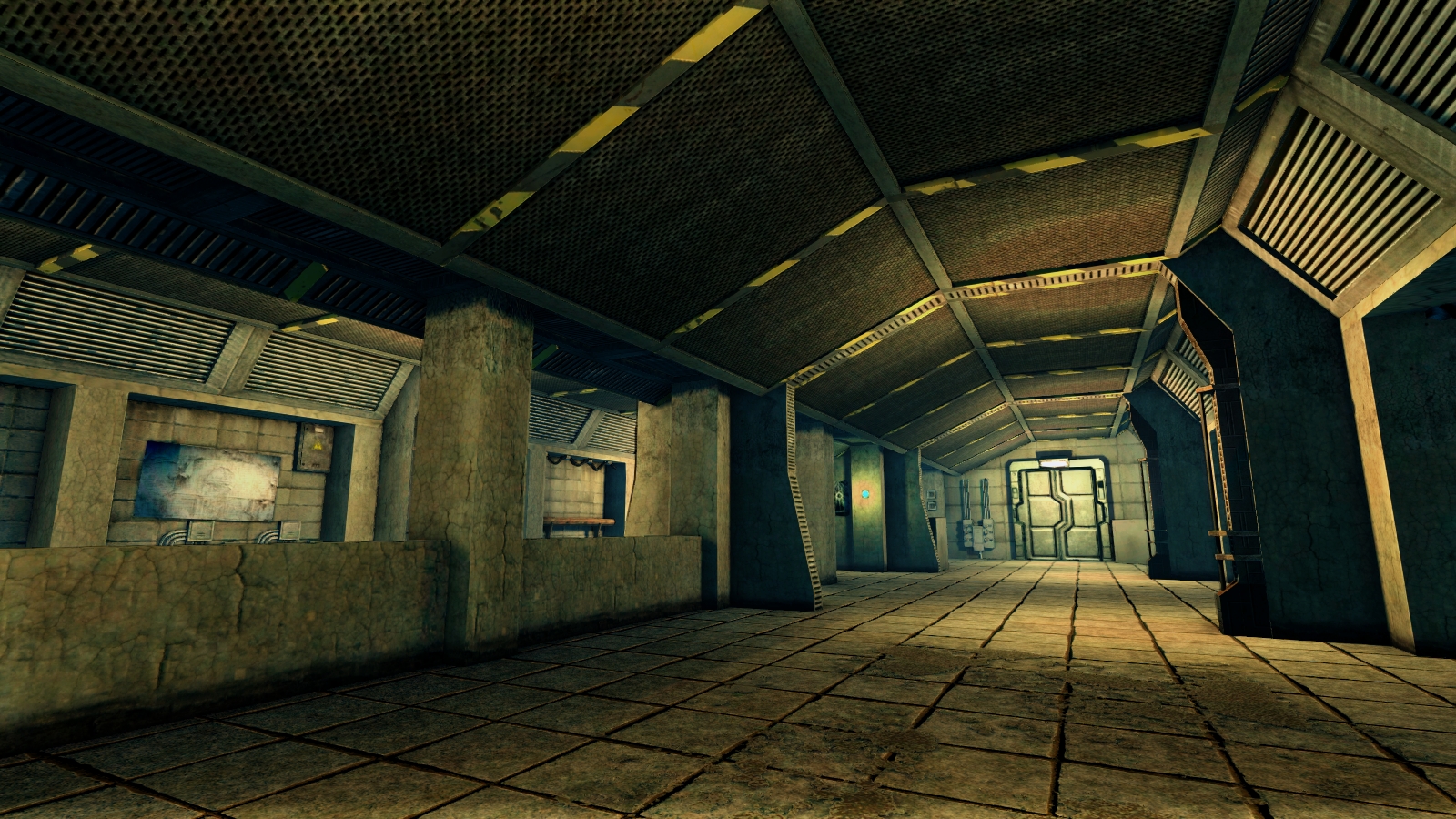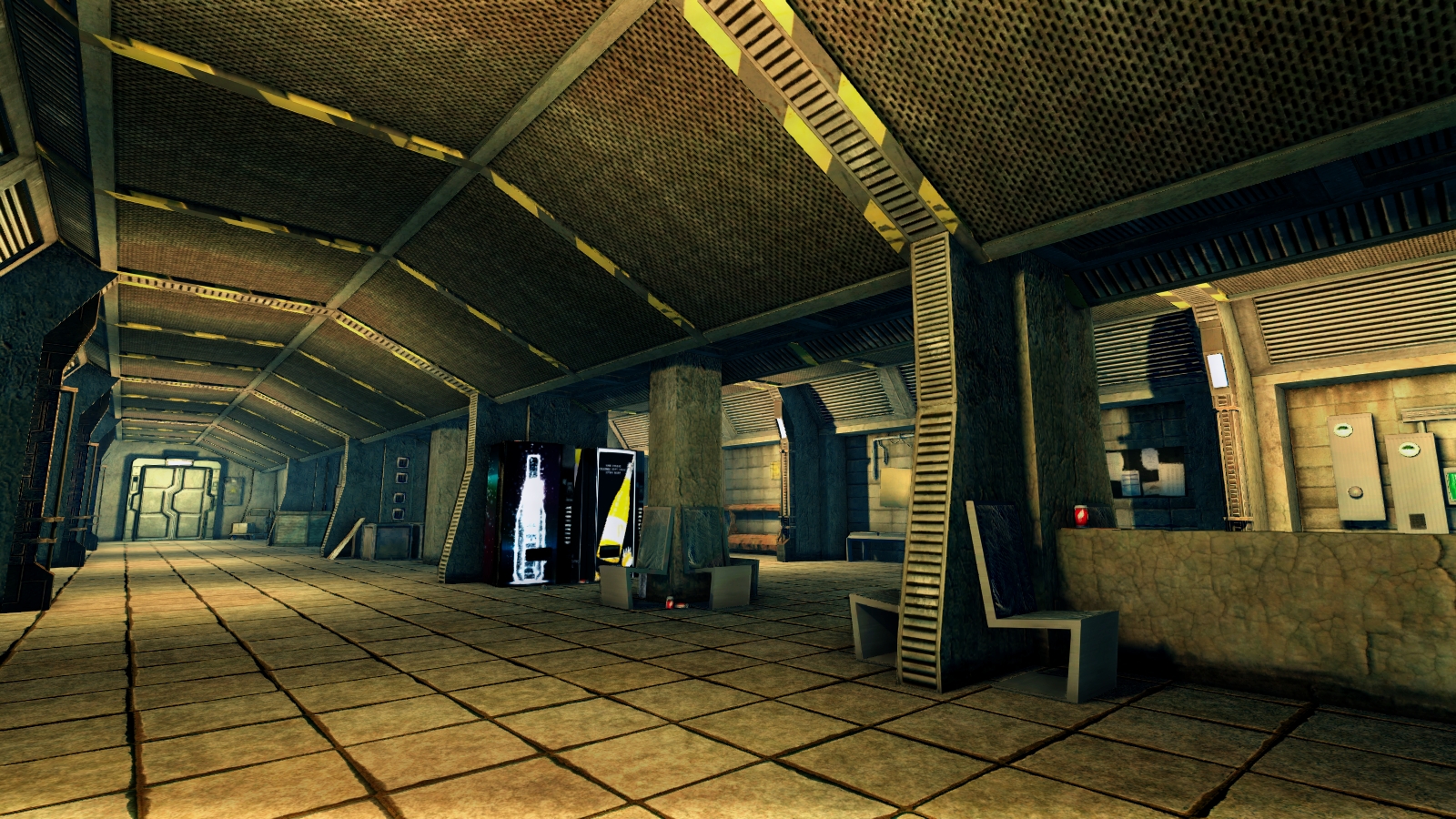 I know that this is all looking similar to work I've shown before. I want the citadel to be consistent in look and tone and...as you know...making a game takes a lot longer than playing it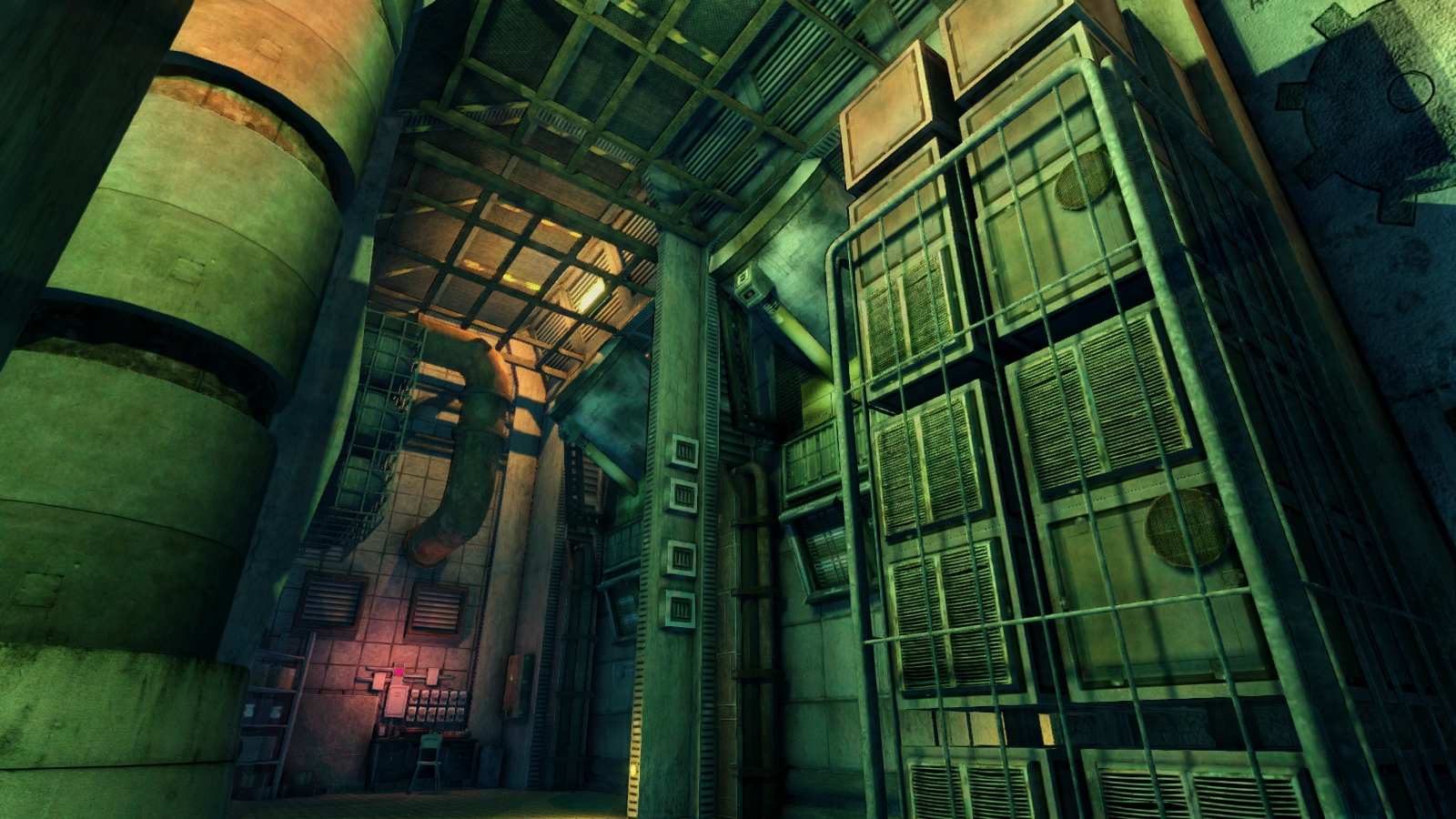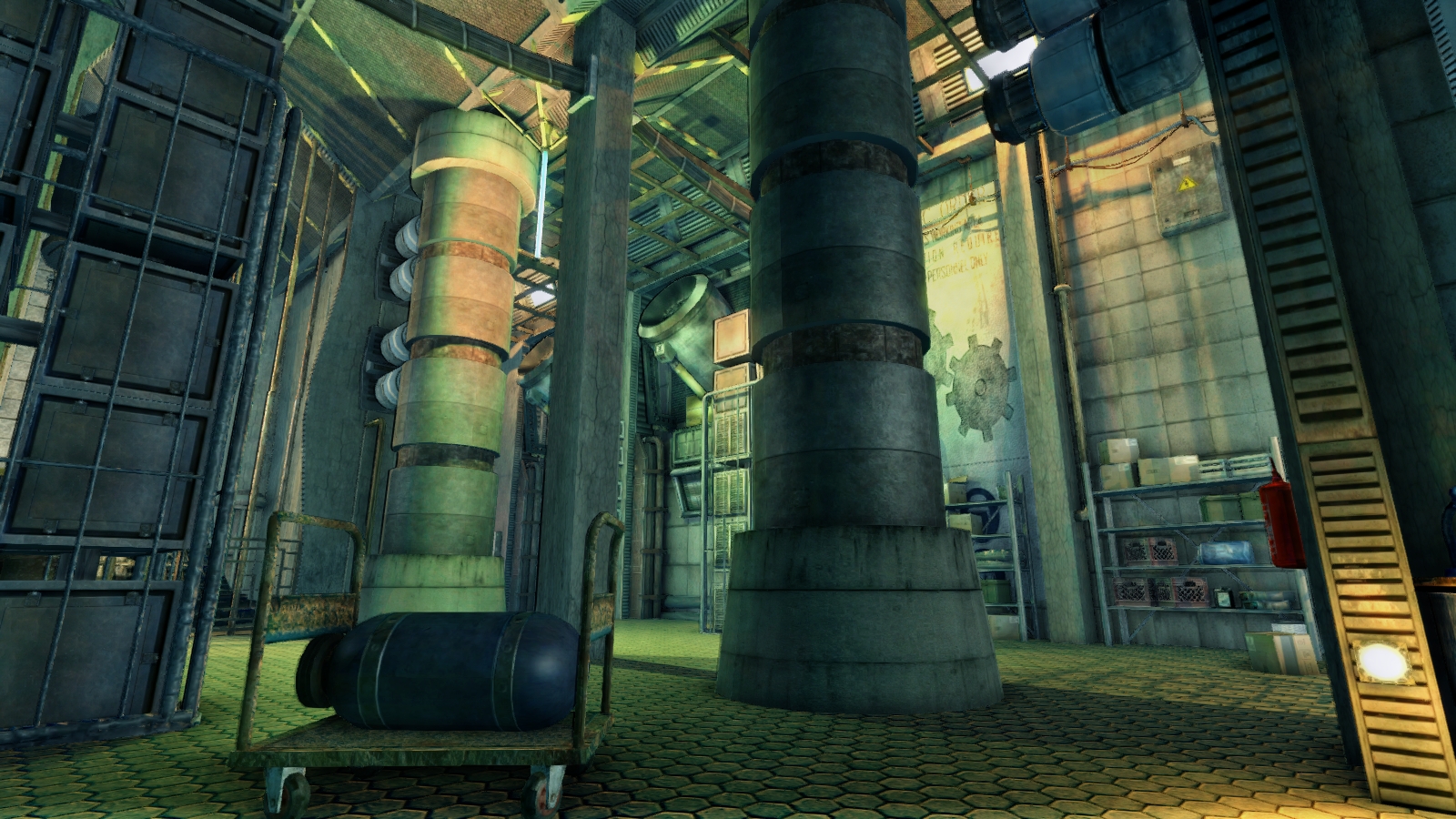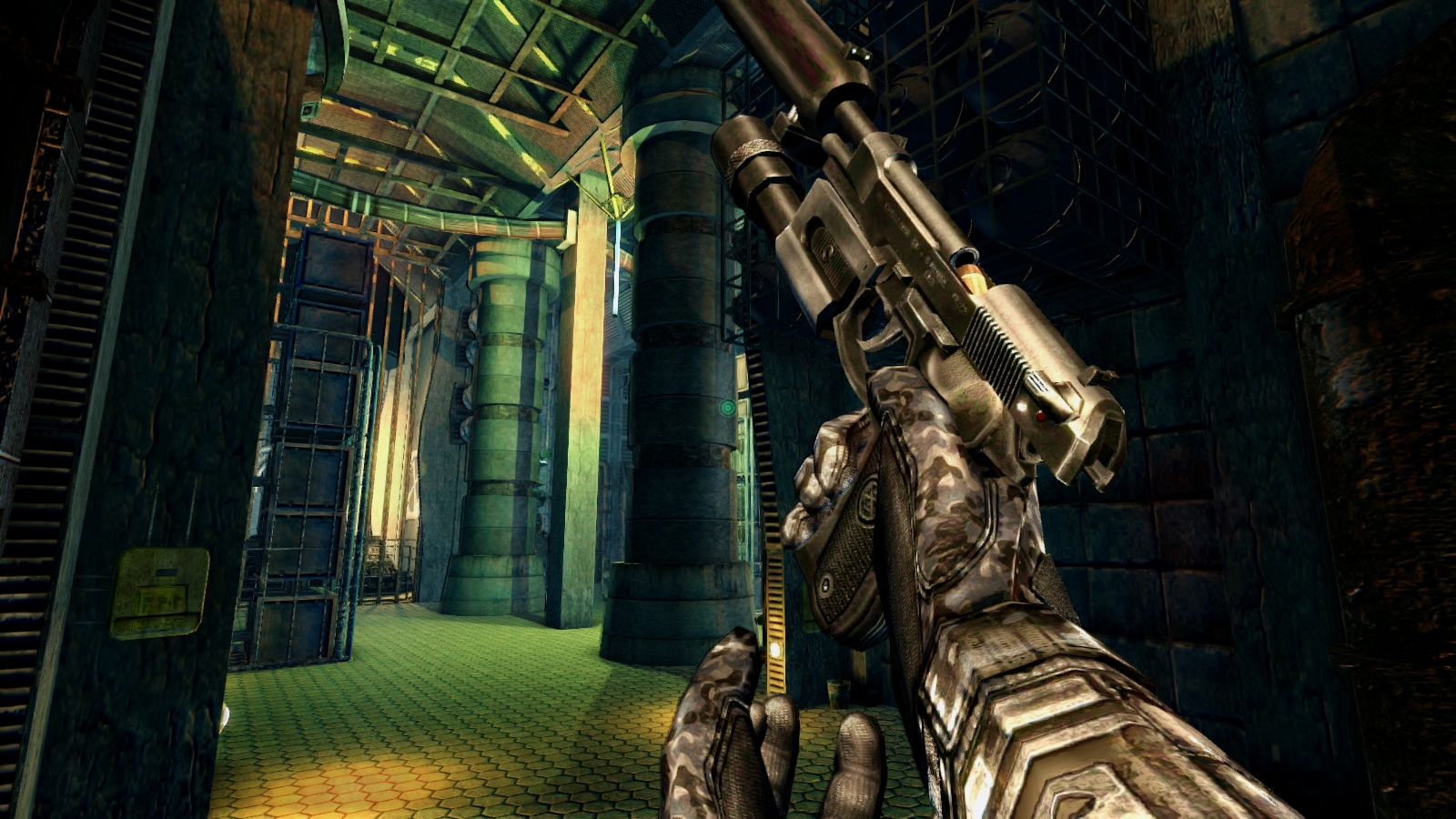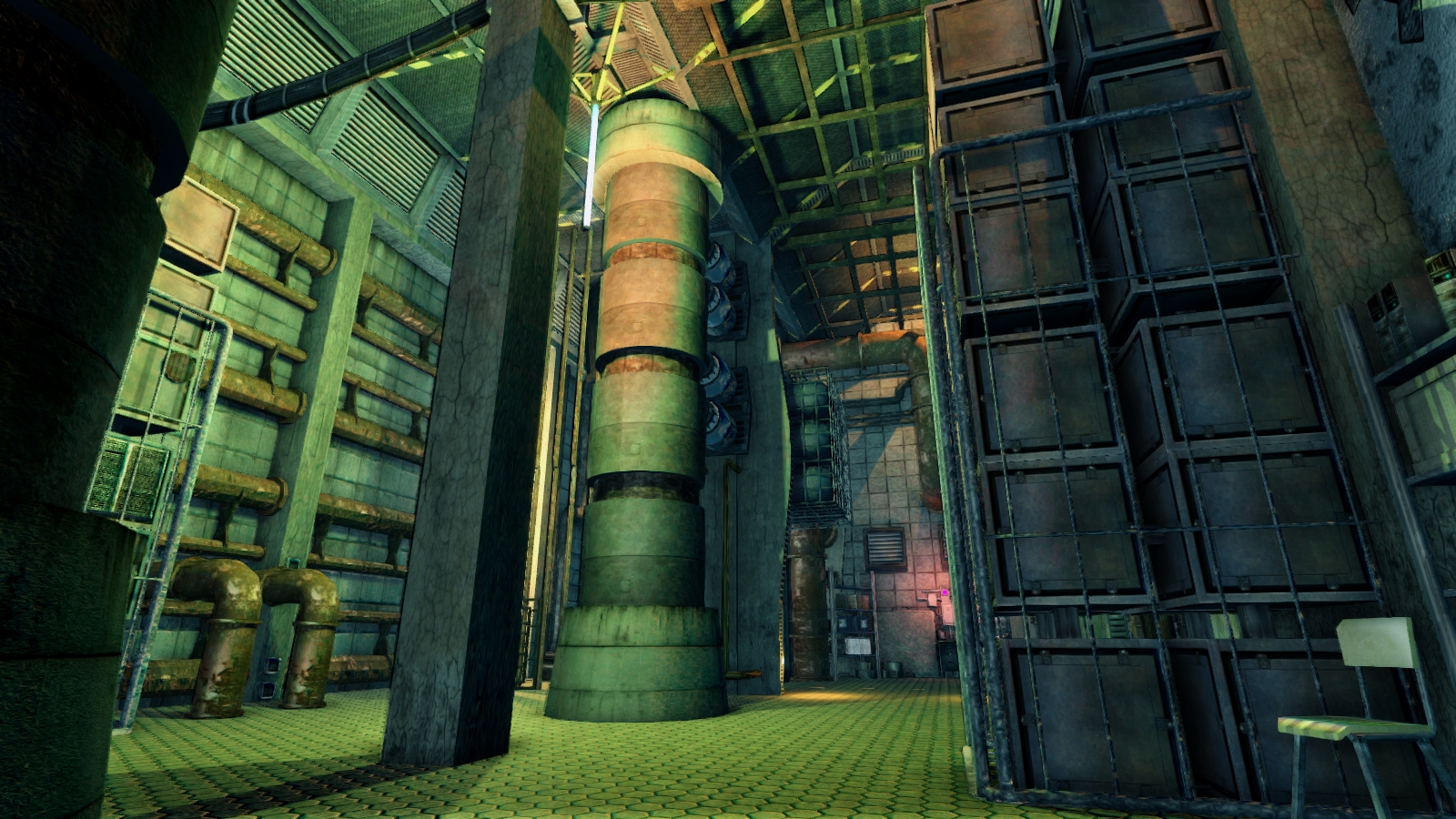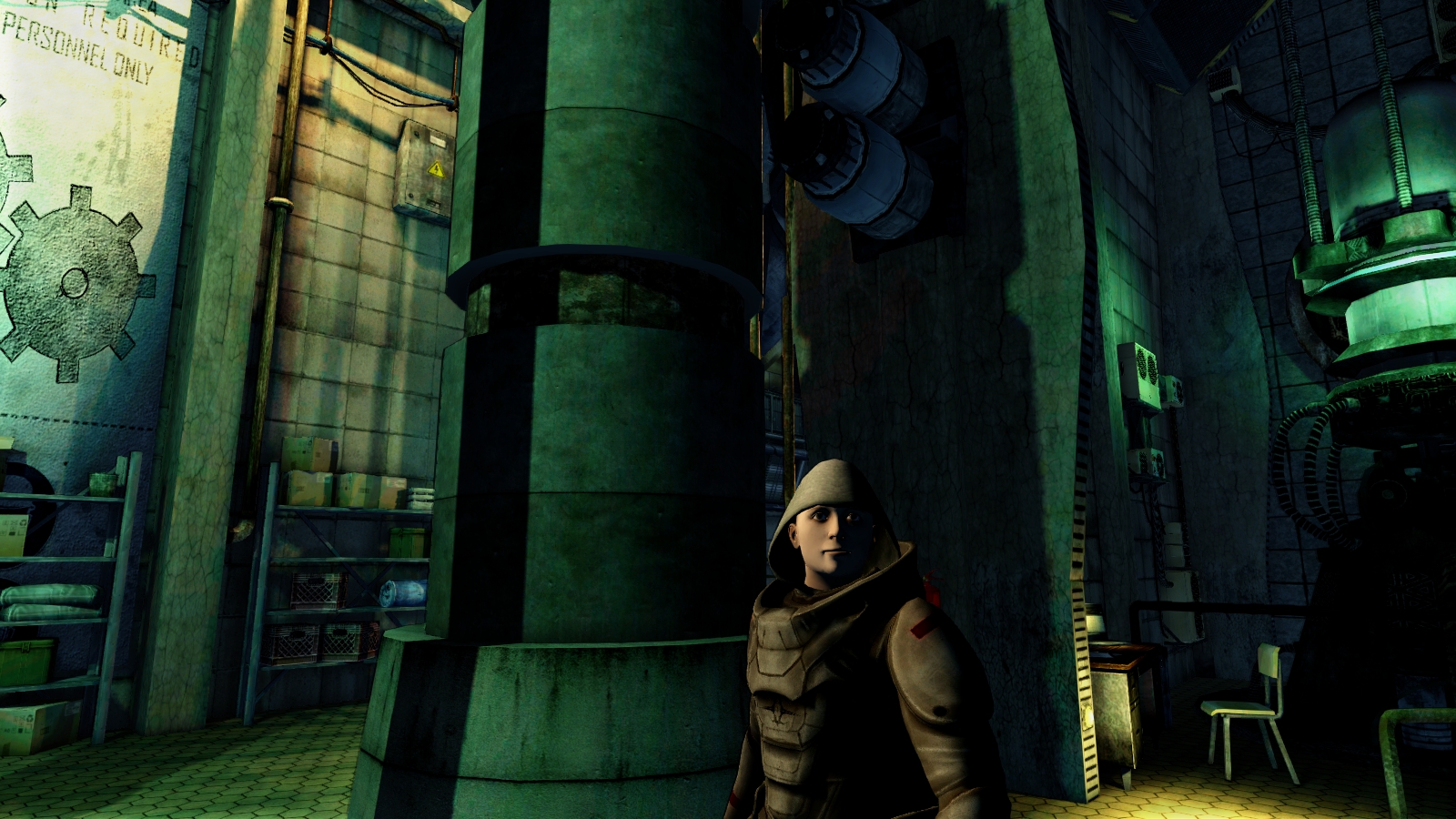 I've been settling on using the "stock" characters for this game and I'm pleasantly surprised that just by applying a little tinkering, they look enjoyably shady. They really fit the setting and I like the quality on them. I've just thrown a few into the map to test them. Face textures aren't yet 100% aligned and you don't actually meet these folks in these locations. I'm pretty sure fine tuning and texturing all the chars for this will be a long venture.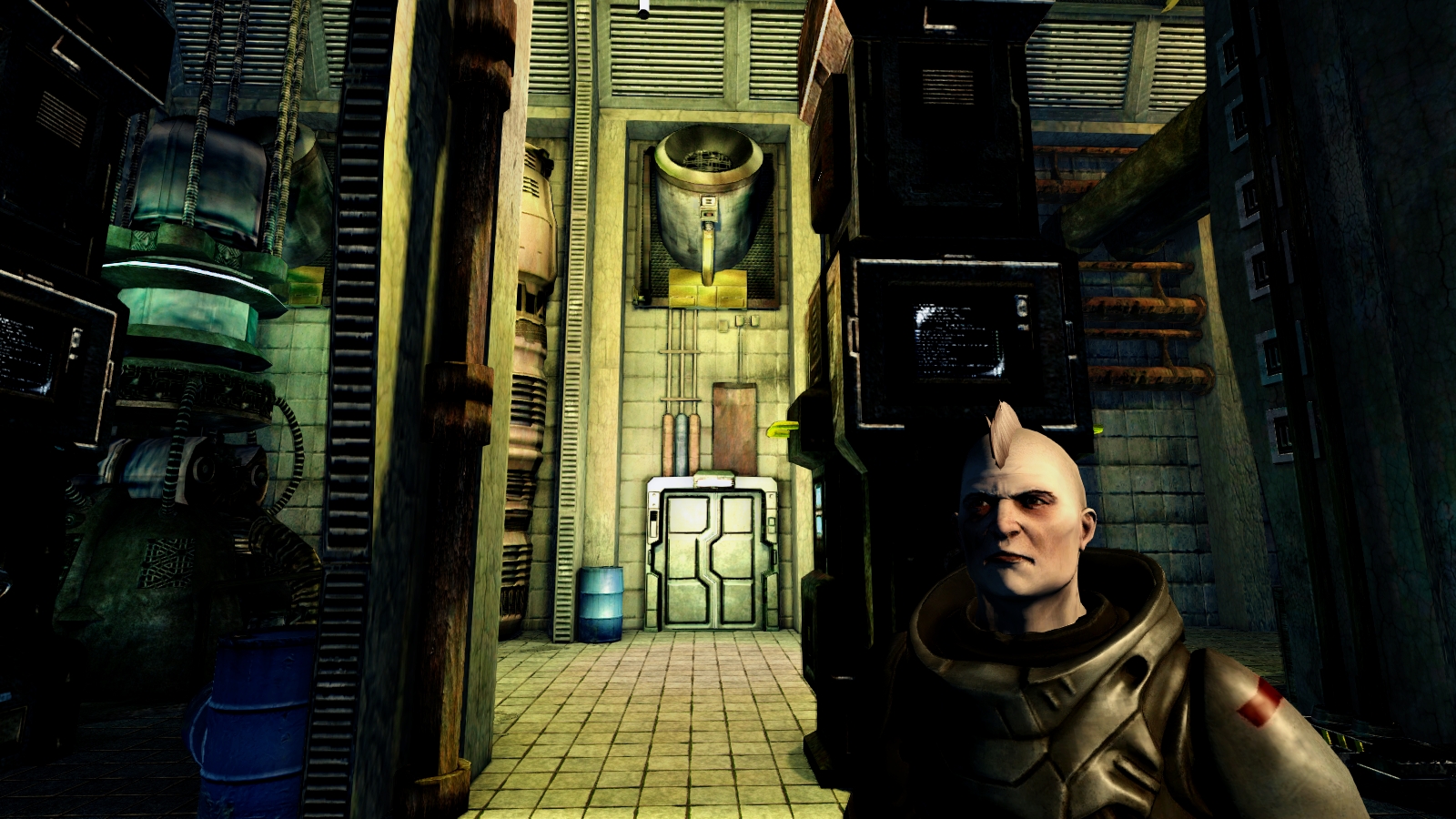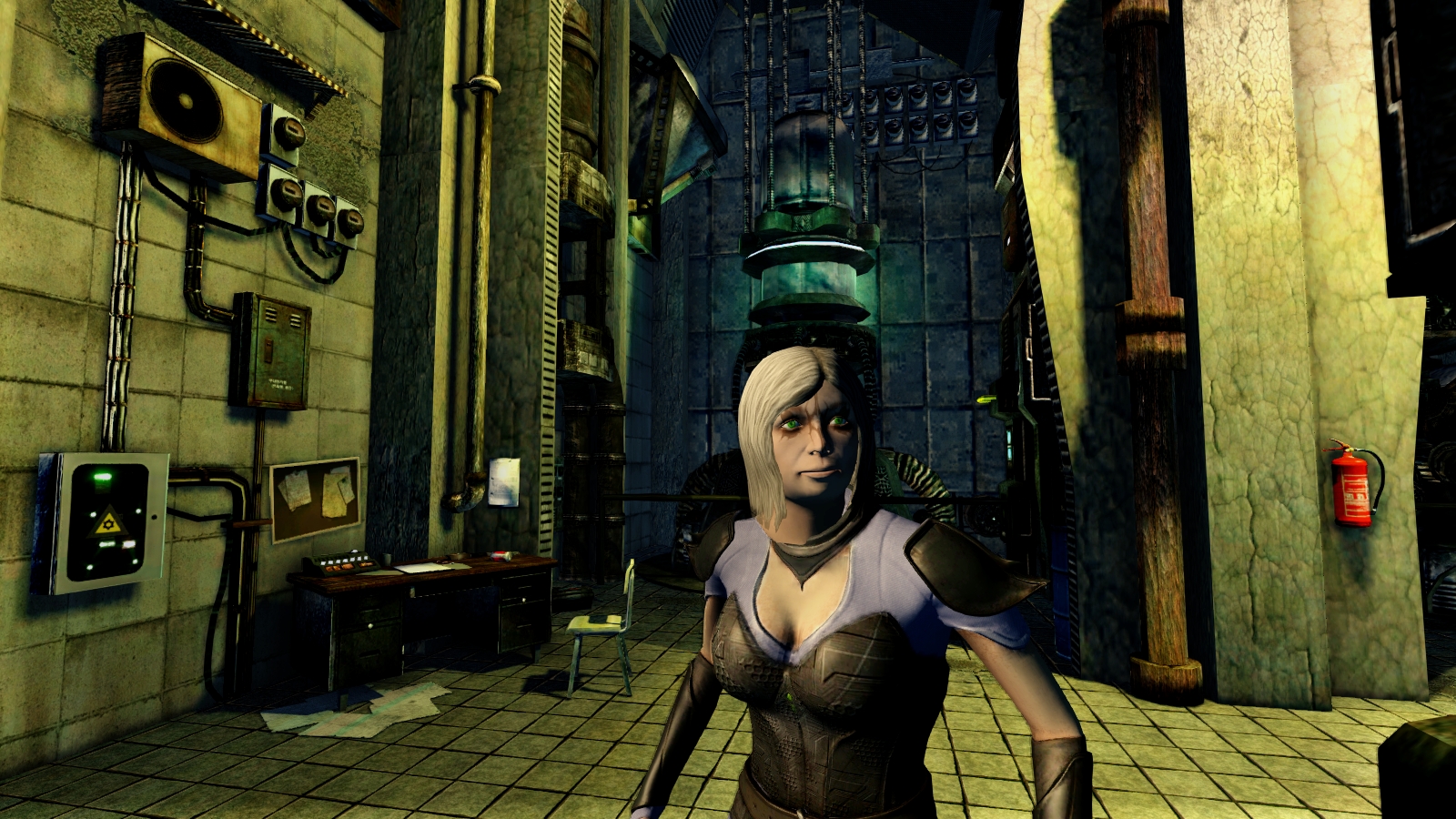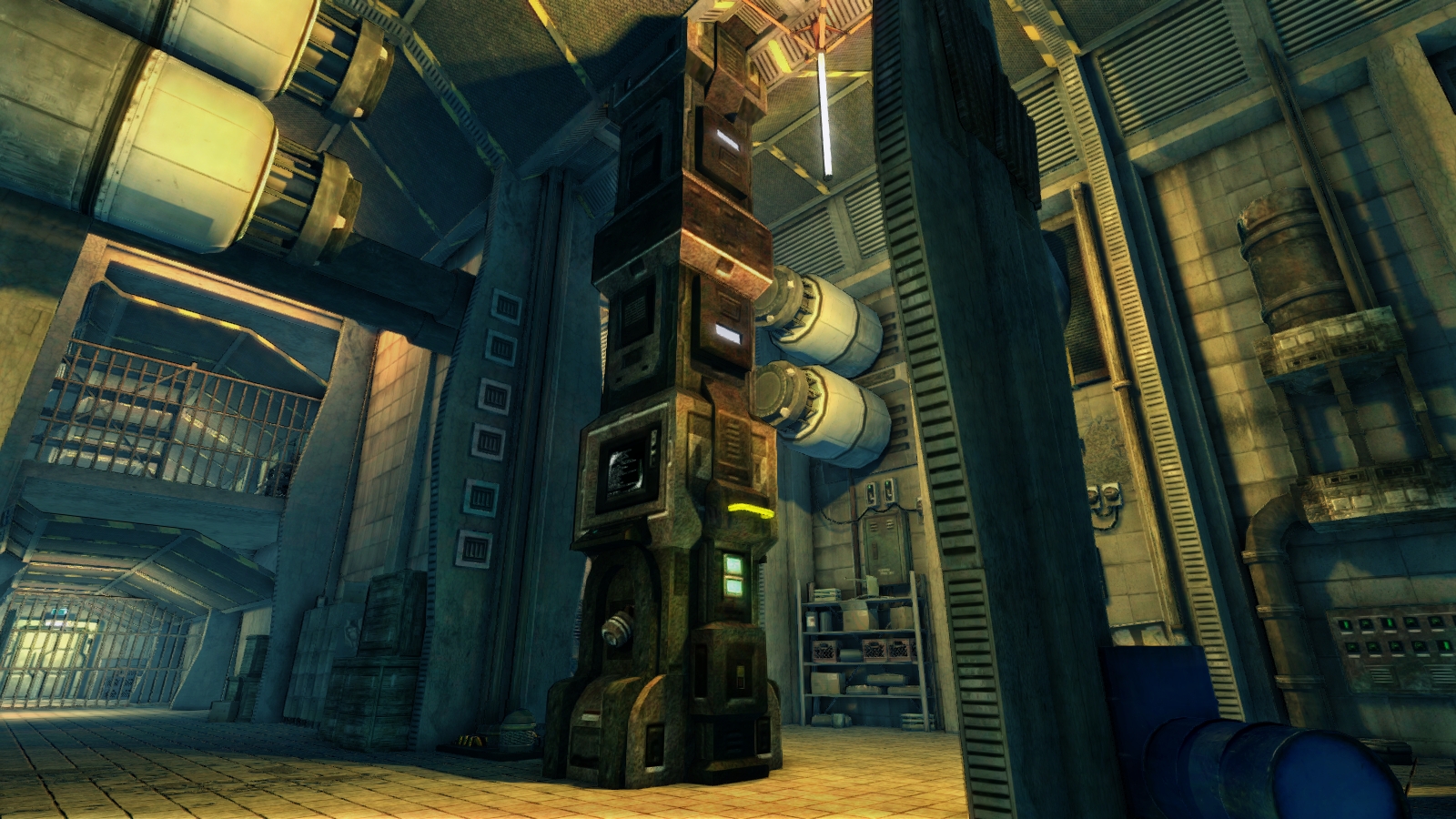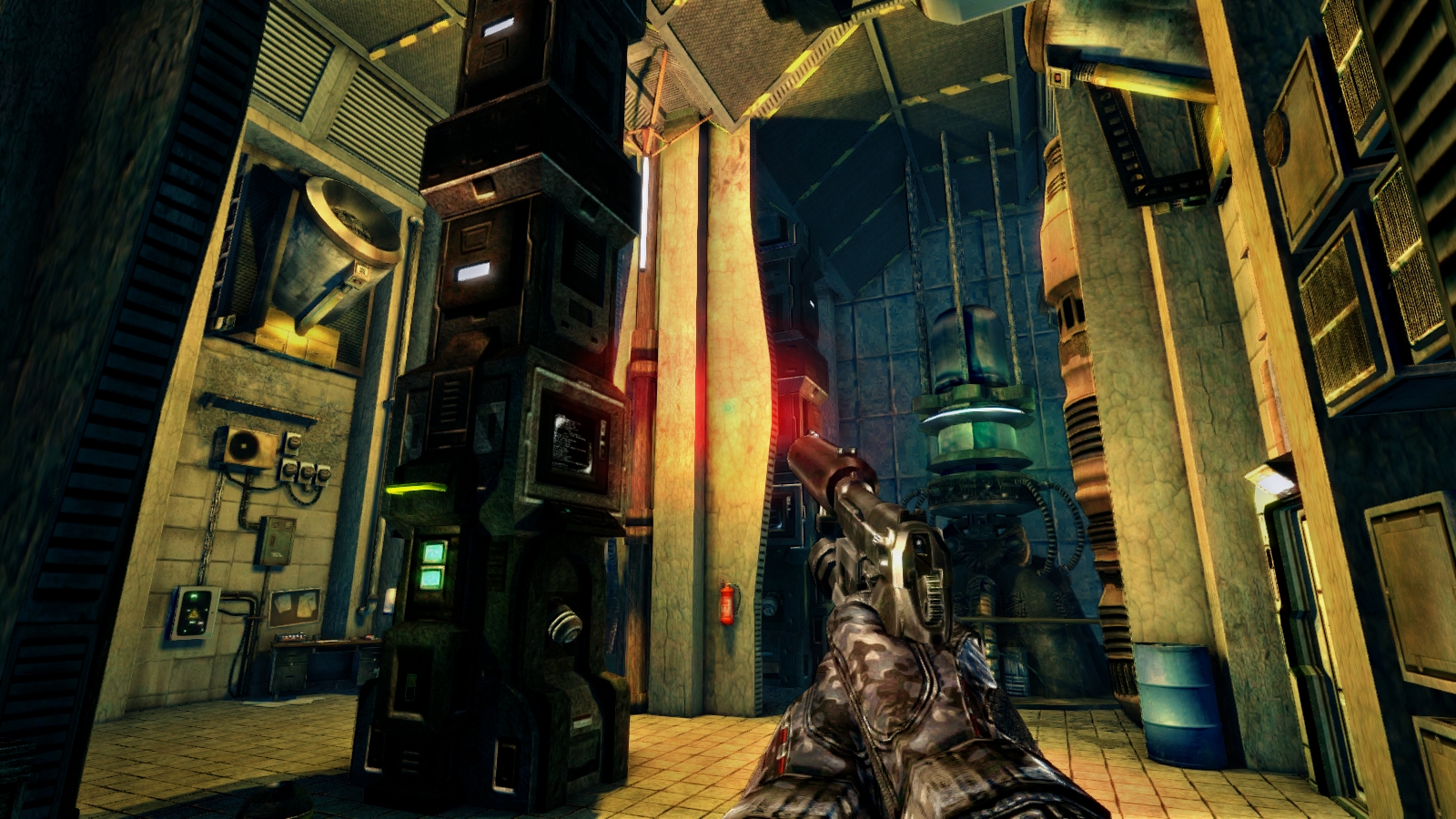 A ventshaft entry point: There used to be a time where this kind of screenshot was quality material in indie fps developing. That seems so distant now.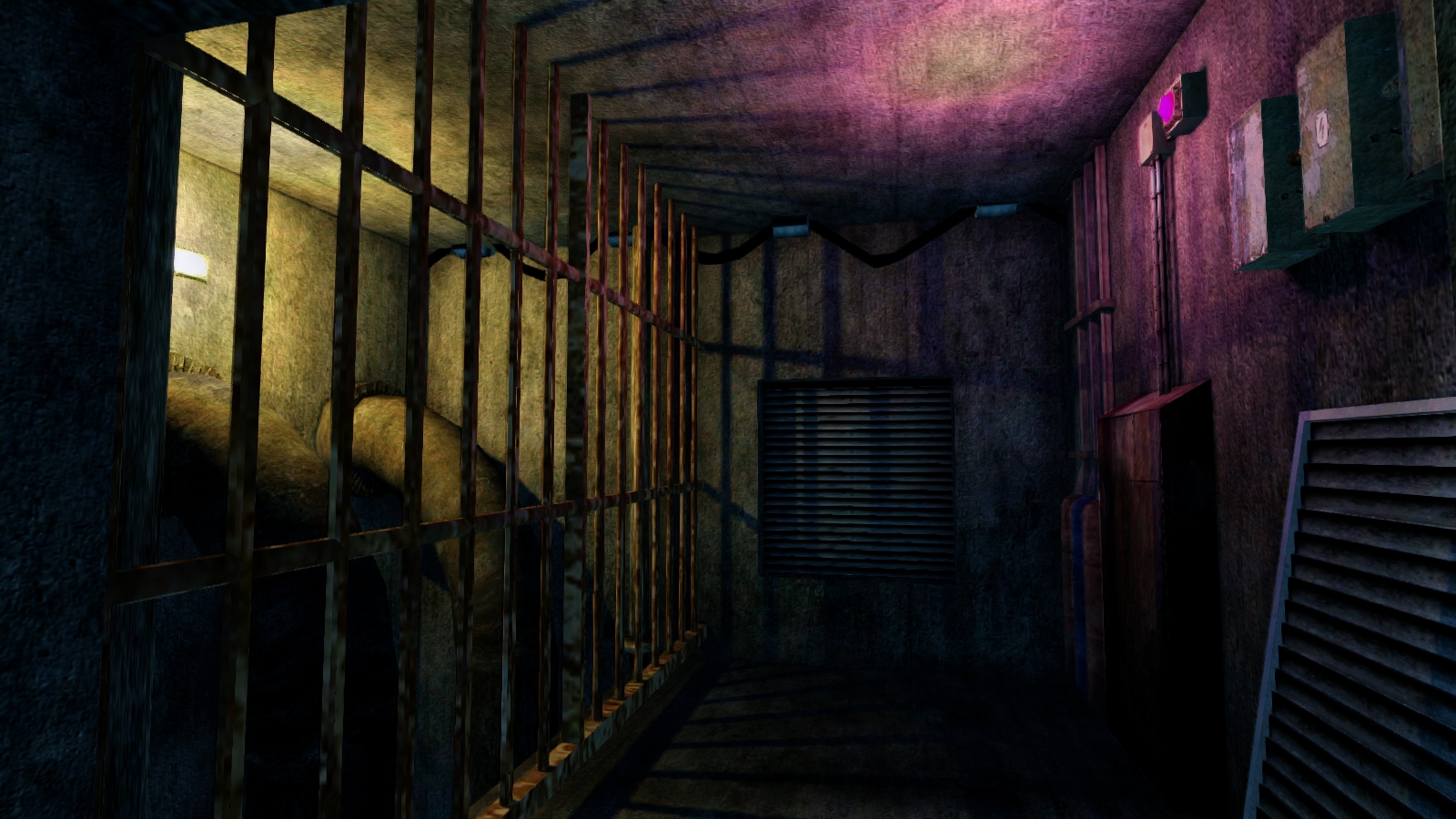 If you made it this far, please drop me a line here

Thanks for checking out my game and happy developing!