Galleria is a colourful puzzle-platformer game in which the player harnesses the power of three Art spirits in order to repair the damaged collection of the Art Gallery.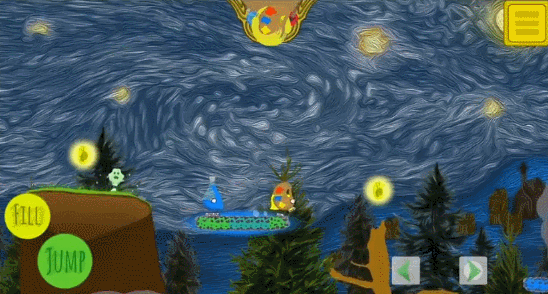 Player's will run, jump and use their wits to traverse each painting world, ridding each of the perilous Chemica!
GAMEPLAY
As a 2D-platformer, Galleria has the player controlling three independent characters to complete various puzzles. With the use of a simple touch interface, the player able is able to grip their device however they feel comfortable.
Rosso
As a paintbrush, Rosso loves to paint. He and his friends can use the lines he draws as While he's taller than the rest, he gets stuck trying to squeeze into narrow spaces.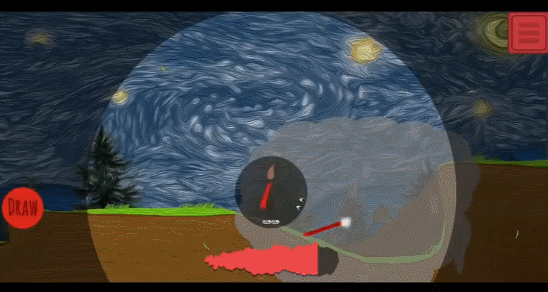 Blu
Blu is a big ol' flask of water. He can wash away colour platforms or turn them into ladders to reach new heights. He can also splash his enemies to temporarily weaken them. Being made of glass and being full of water makes Blu a poor jumper.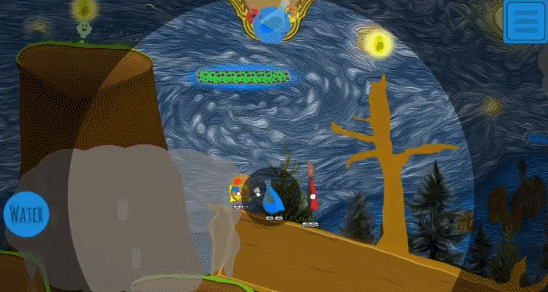 Giallo
Being a palette means Giallo can help his team by added colour back to the world. He can lend colour to a platform to let his friends gain access to areas they previously couldn't. He can also banish weakened enemies off the face of the painting. Giallo's light-weight body allows him to glide small distances.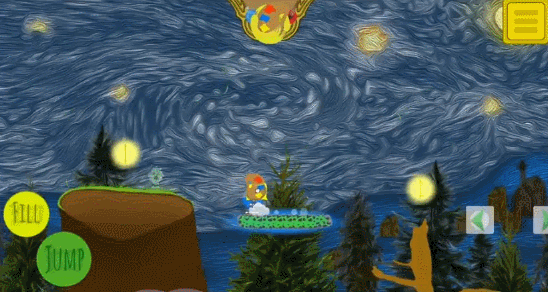 FEATURES
- Bright and colourful visuals
- Broad puzzle difficulty
- Variety of art styles from world to world
- Fun for the whole family
LINKS
Website: teamtripleg.com
Facebook: Facebook.com
Twitter: Twitter.com
Youtube: Youtube.com
Google Play: Play.google.com
GameJolt: Gamejolt.com