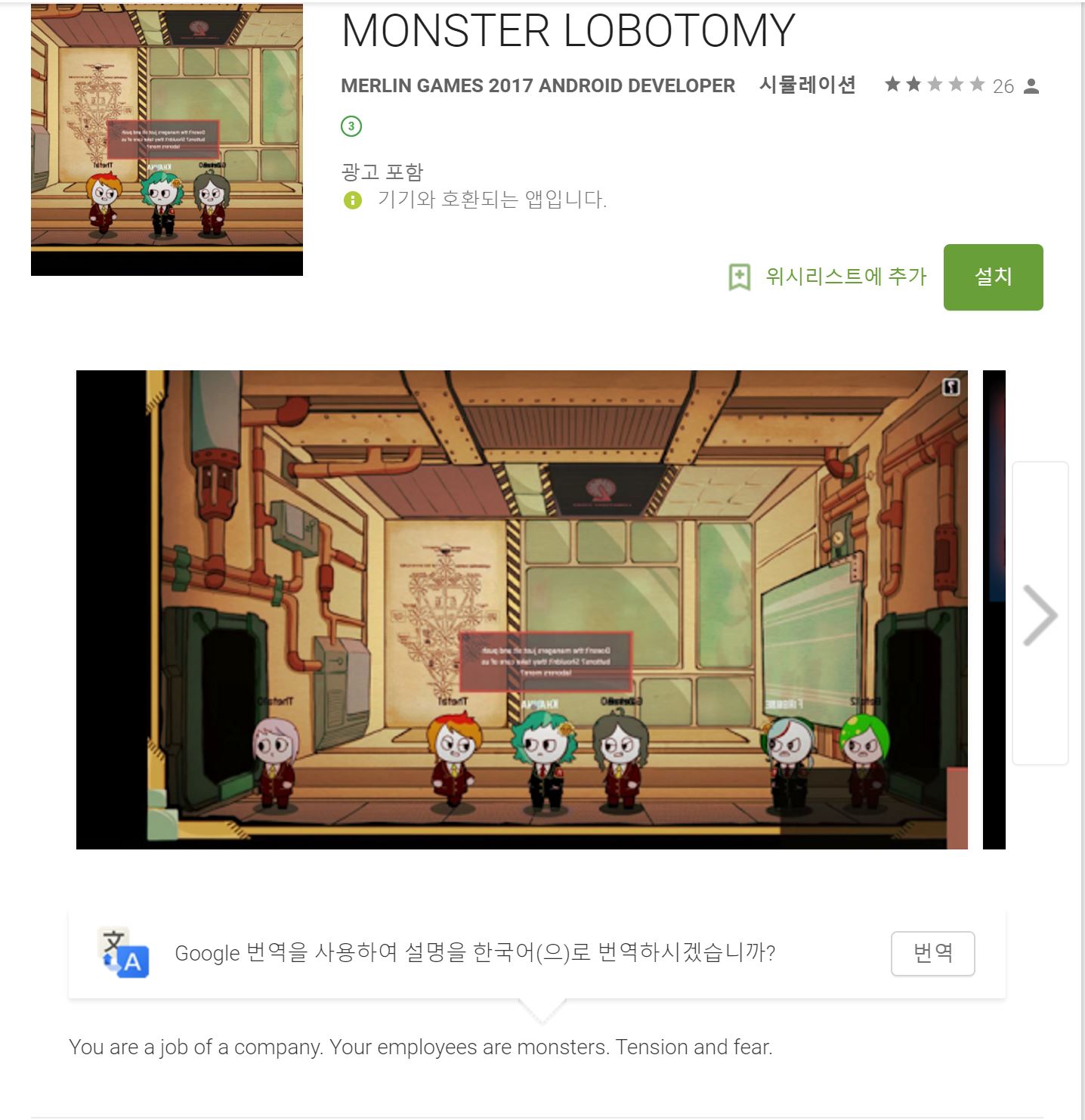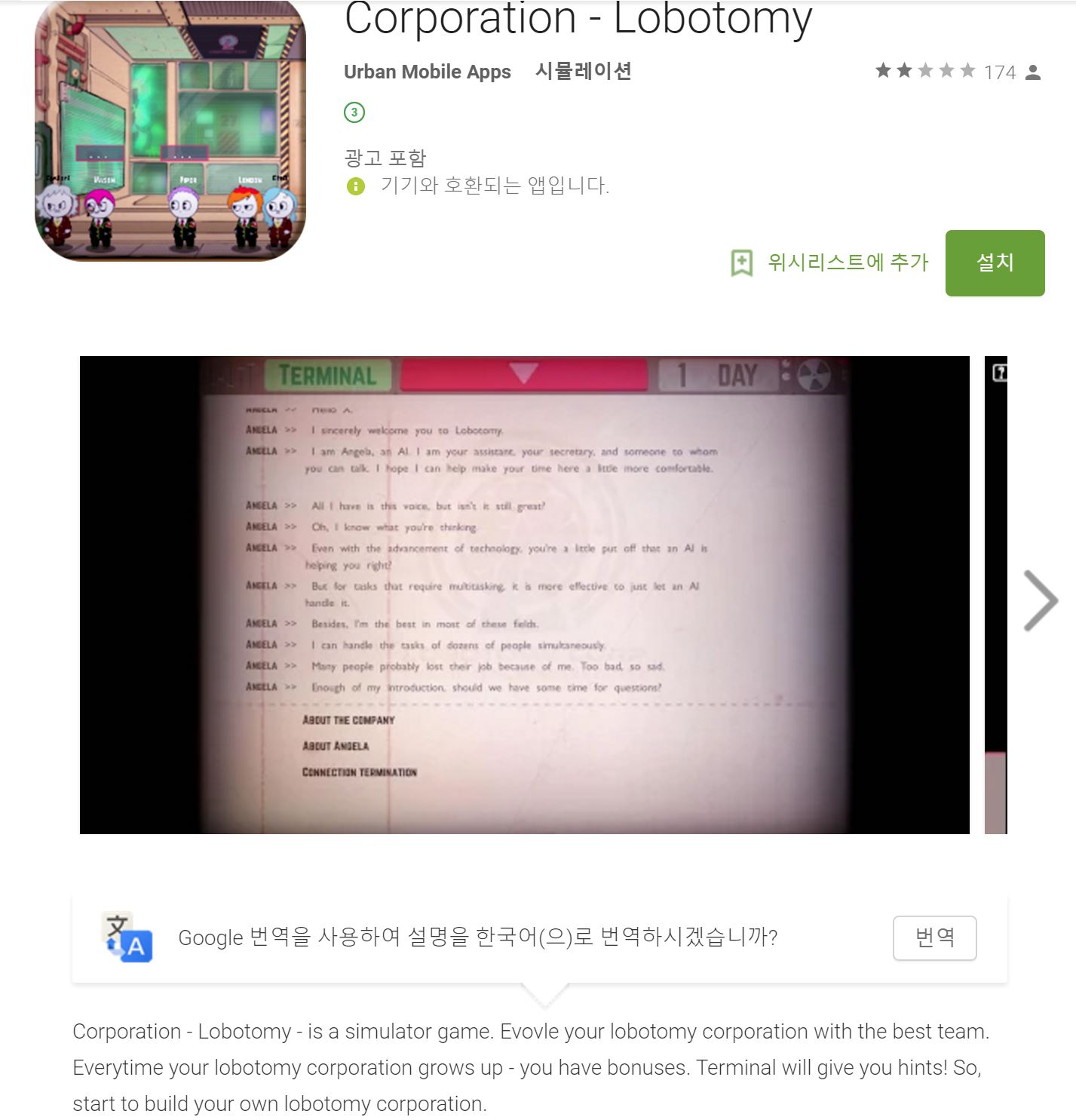 This app isn't what we made.
We don't officially support Android for now.
This game illegally used Lobotomy Corporation's name and copyright.
It is a fake game that even changed the game badly AF.
Also, this guy monetizes by ads.
If you find an application similar to the one described above, please do not download it.
PLEASE JUST REPORT IT.
Thanks for your support about Lobotomy Corporation.