All of us here at Moving Dimensions are very excited about the news, and we would like to thank all of you who voted and showed interest. This put to rest our concerns regarding whether we should post the title on Steam while they're intending to shutdown their Greenlight service, or wait until Steam Direct is out.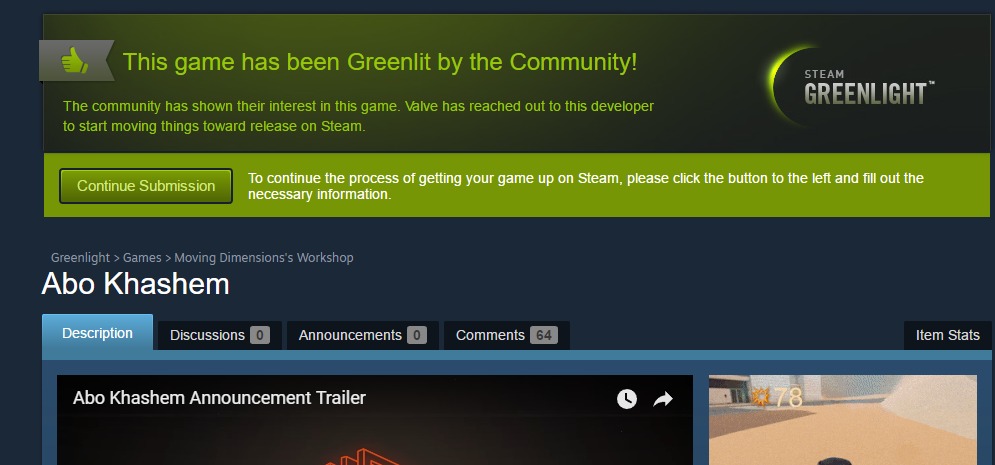 Abo Khashem passed through Greenlight with a 60% yes to 38% no and a 2% who chose the "ask me later" option. The comments we received on our social channels as well as the Steam page were both helpful and encouraging.
We are excited to test out the title's beta on the Steam platform, and would like to once again thank all of you.