Abatron is all about controlling the battlefield, whether that's conquering your foes with superior strategy in our commander mode or taking the fight to the ground in First or Third Person combat. Throughout the game, as your armies grow so does the potential to unlock more upgrades and abilities for your army.
Want to show off your superior strategy to your friends? Then play in our coop and versus game modes up to 8 people. Abatron is a high action, competitive experience that pushes players to experiment with a variety of management tactics and FPS strategies to achieve total victory.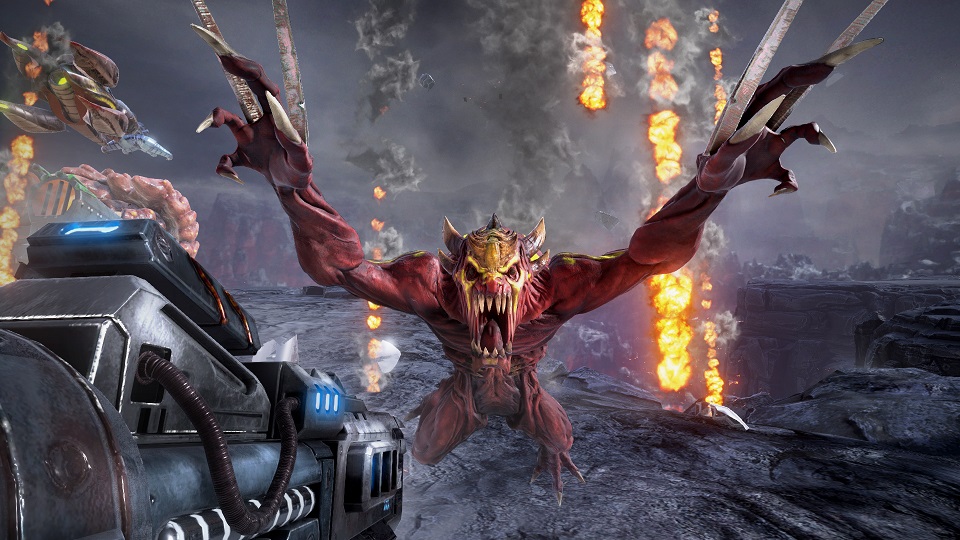 FEATURES:
Switch between FPS and Commander mode at anytime - Play in Top Down view to control large battles and then with a click of a button jump down to the front lines and truly get into the battle first hand. Switch back and forth between different unit types in real time.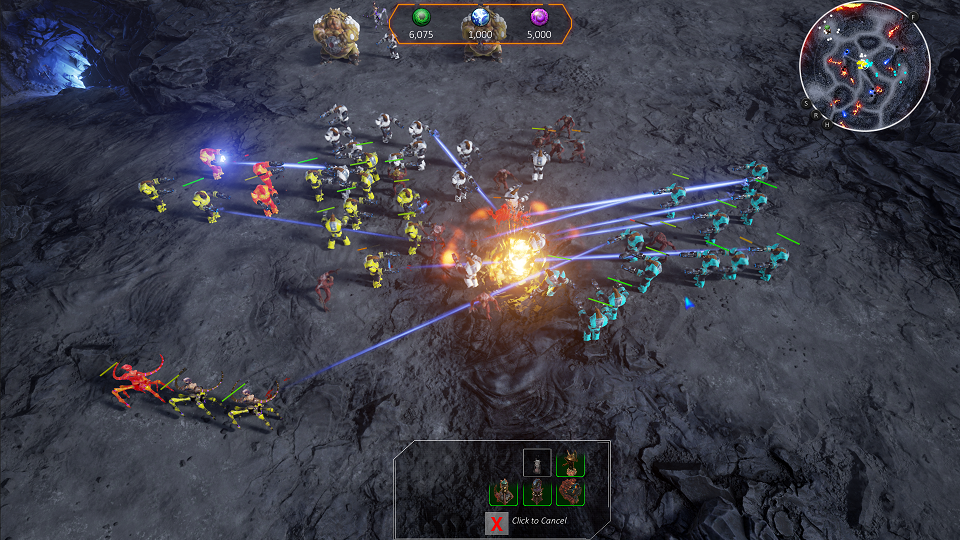 Hero mode abilities - Become a legend when you take over a unit to play as a Hero in first or third person mode. Heroes have specialized attacks that are different with each unit type. Find the unit that fits your play style and show off your skills.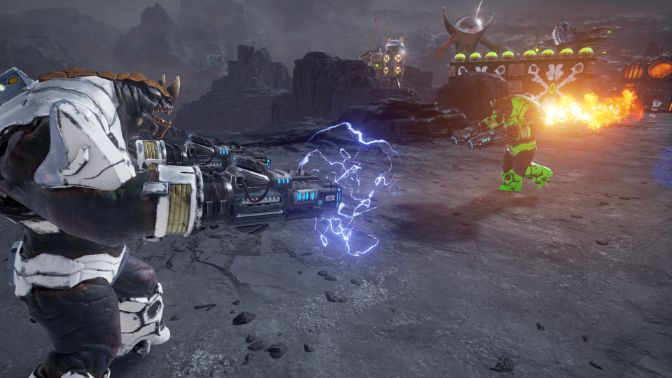 Map Based Strategies - The greatest War Minds learn to use their surroundings to gain advantage over their enemy. In Abatron, strategically lure local deadly alien critters to help fight your battles. Subdue the Critter Queen to gain control of her and use her awesome power against enemy fortifications.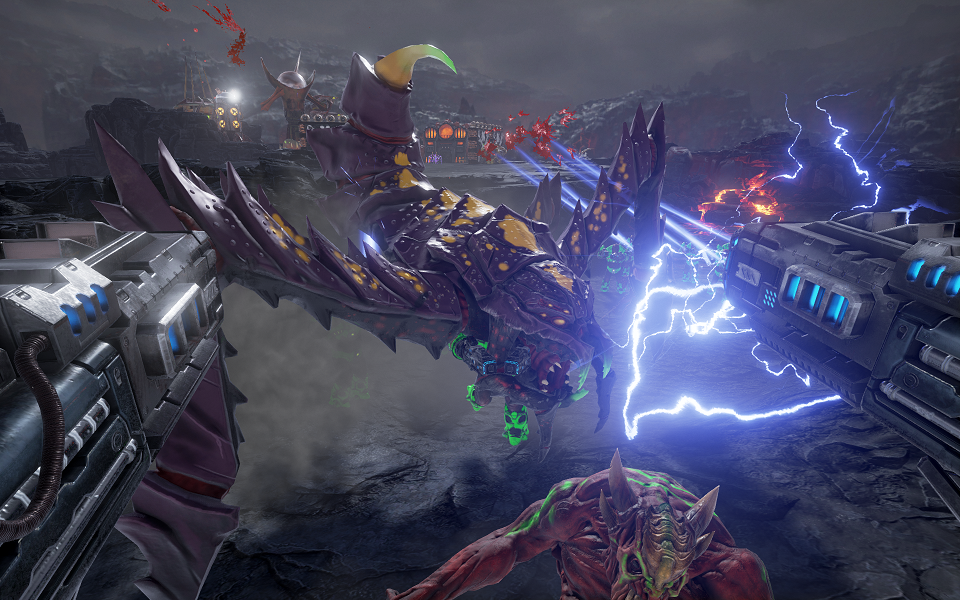 Resource Management - A large horde of melee units? A thick defense of walls and turrets? A handful of highly powerful siege units? Handle your resources well to find the perfect balance.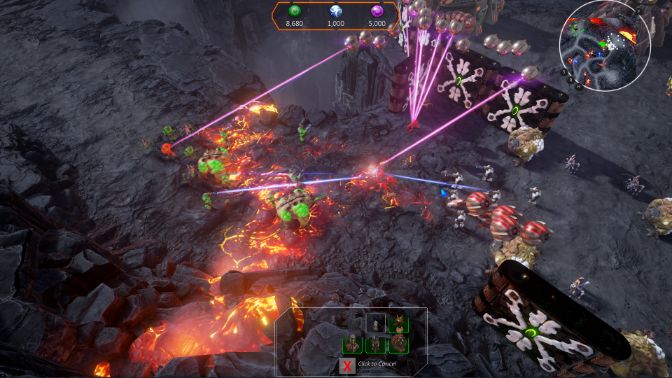 XP and Leveling - Level your Hero up to level 10 and become a God on the battlefield. Gain experience through combat and each level increases players damage or attack speed. Buildings automatically gain experience with each unit created, so level 2 buildings produce level 2 units...etc.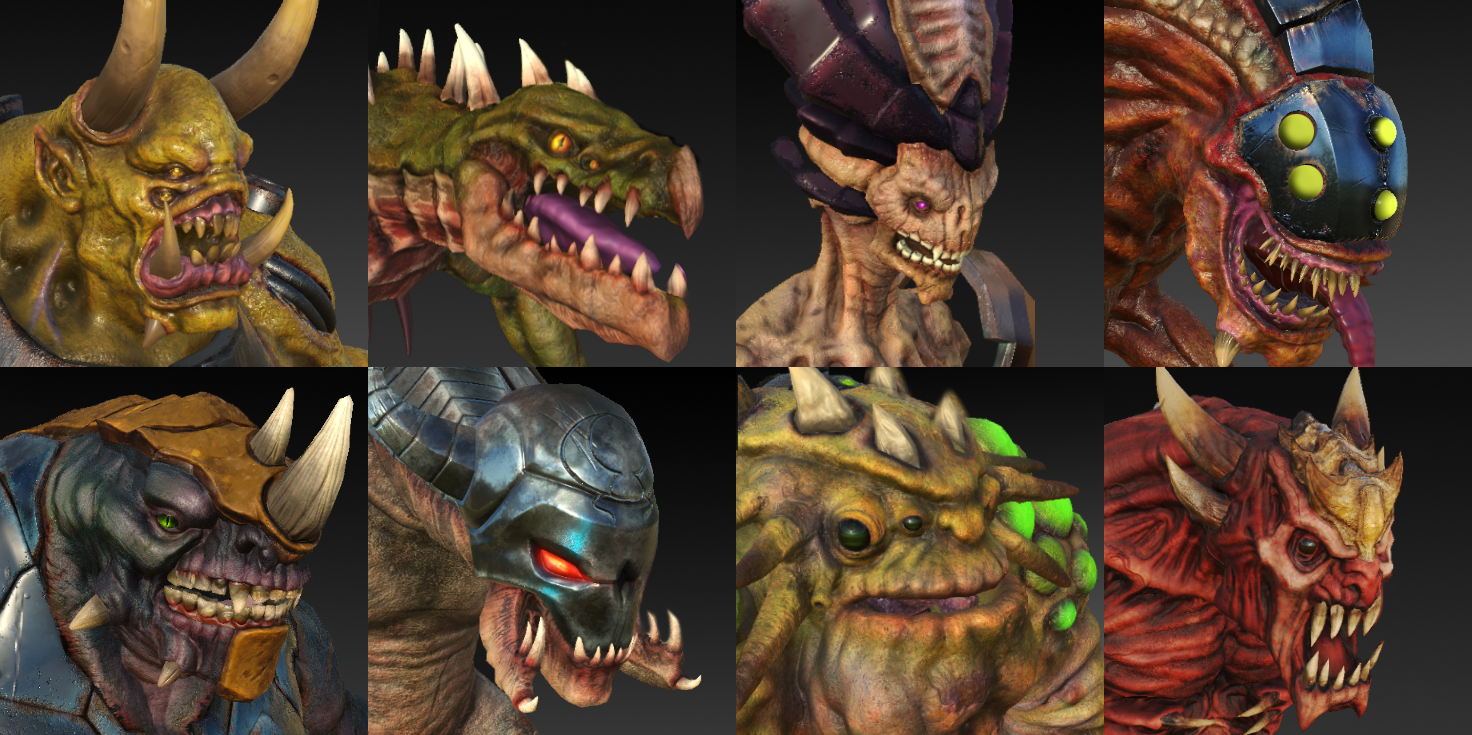 Solo, Coop, and PvP - Play Solo, Coop, or PvP in any of our game modes up to 8 players. Be the last one to live in Free For All mode or grab some friends to take down the evil Haagenti together in Coop vs Ai mode.