To gear up for Early Access, we have been working hard on tweaking, polishing and adding extra goodies to ensure a smooth experience. Plus! We now have dedicated servers ready to go!! We are so excited to finally release Abatron on Steam, so please try our demo and look forward to more awesome features to come!
The Enchantress is finally here! but only for a short time for testing. Then she'll be exclusive only to the Early Access version, so download the demo now for a chance to check her out! While in commander mode, the Enchantress acts as a passive healer. As long as units are in range of her, she will automatically heal them up. So take her with you! Also while in commander mode, she can use her teleport ability. Set her in a spot you want the troops to teleport to, select which units you want..and bam! Now you have an army at the enemy gates in a second. Super useful!
In FPS mode, the Enchantress has a basic ranged attack, and can call up a lighting storm to damage a group of enemies at once. Her ultimate ability tears the very fabric of space apart to draw in enemies and create massive chaos. She's really fun to play!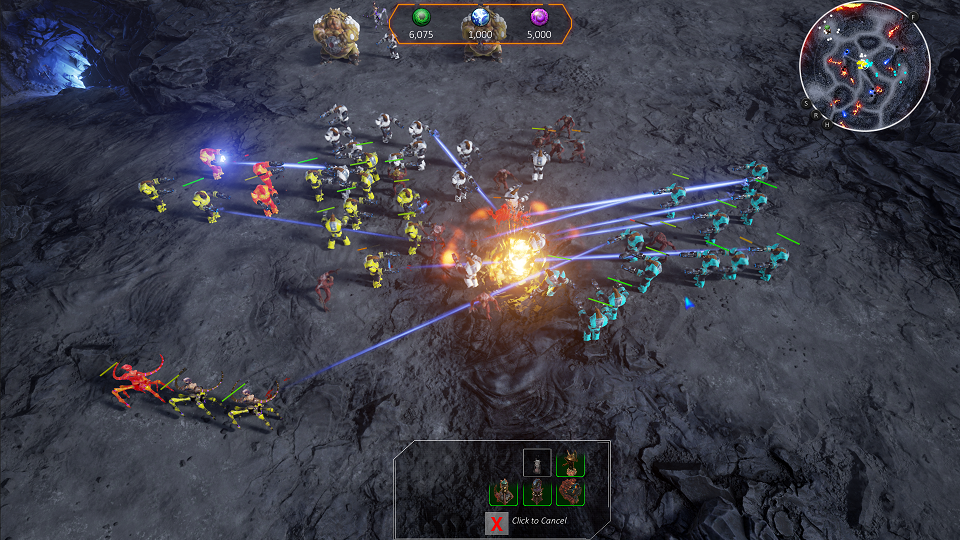 Optimize, Optimize, Optimize!
We felt it was time to do a pass on performance, so we did! Welcome a few more frames back into your gameplay with new LODs for each character. Try out the new version and let us know what you think!

//Release Notes 1.2.56
-LODs implemented for each unit
-Performance updates for ragdolls
-Performance updates for start of match
-Performance updates for loss of player
-Simplified Warp-in shaders for performance
-fixed steam crash leaving match
-fixed enchantress healing audio
-fixed chat input
-fixed manalock model disappearing when looking up
-Main menu performance improvements
-Decreased game loading times with Async load
-Updated Teleport decal
-Drones are no longer selected with Mixed Drag Select
-Fixed Collector Stacking for client connected pcs